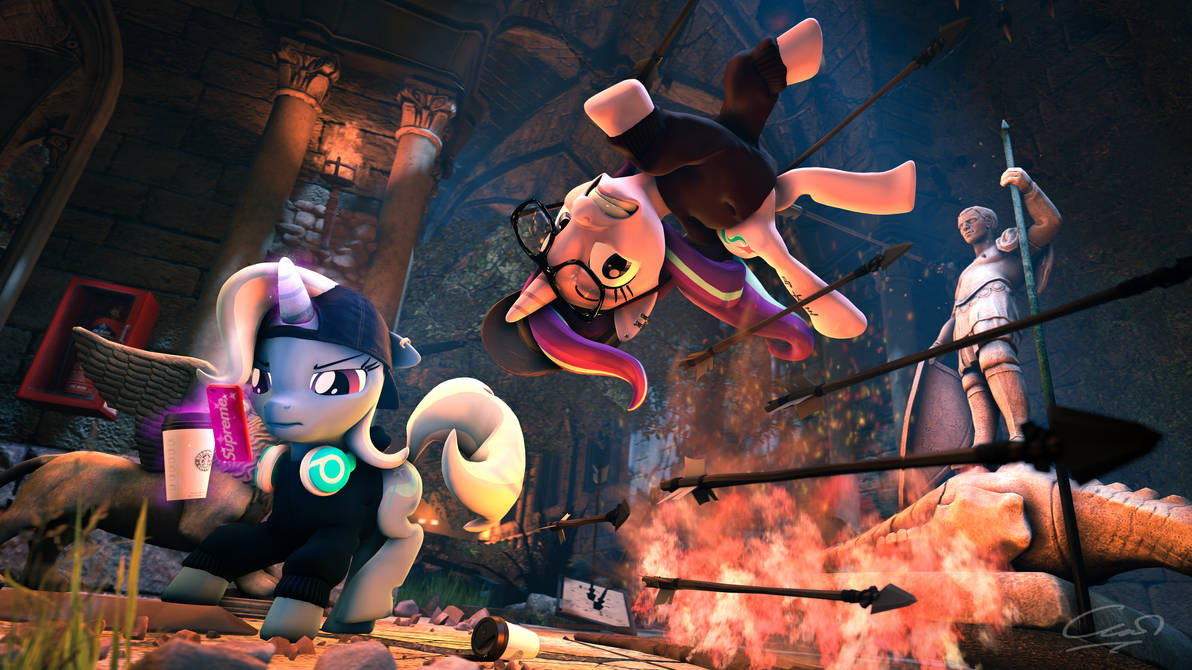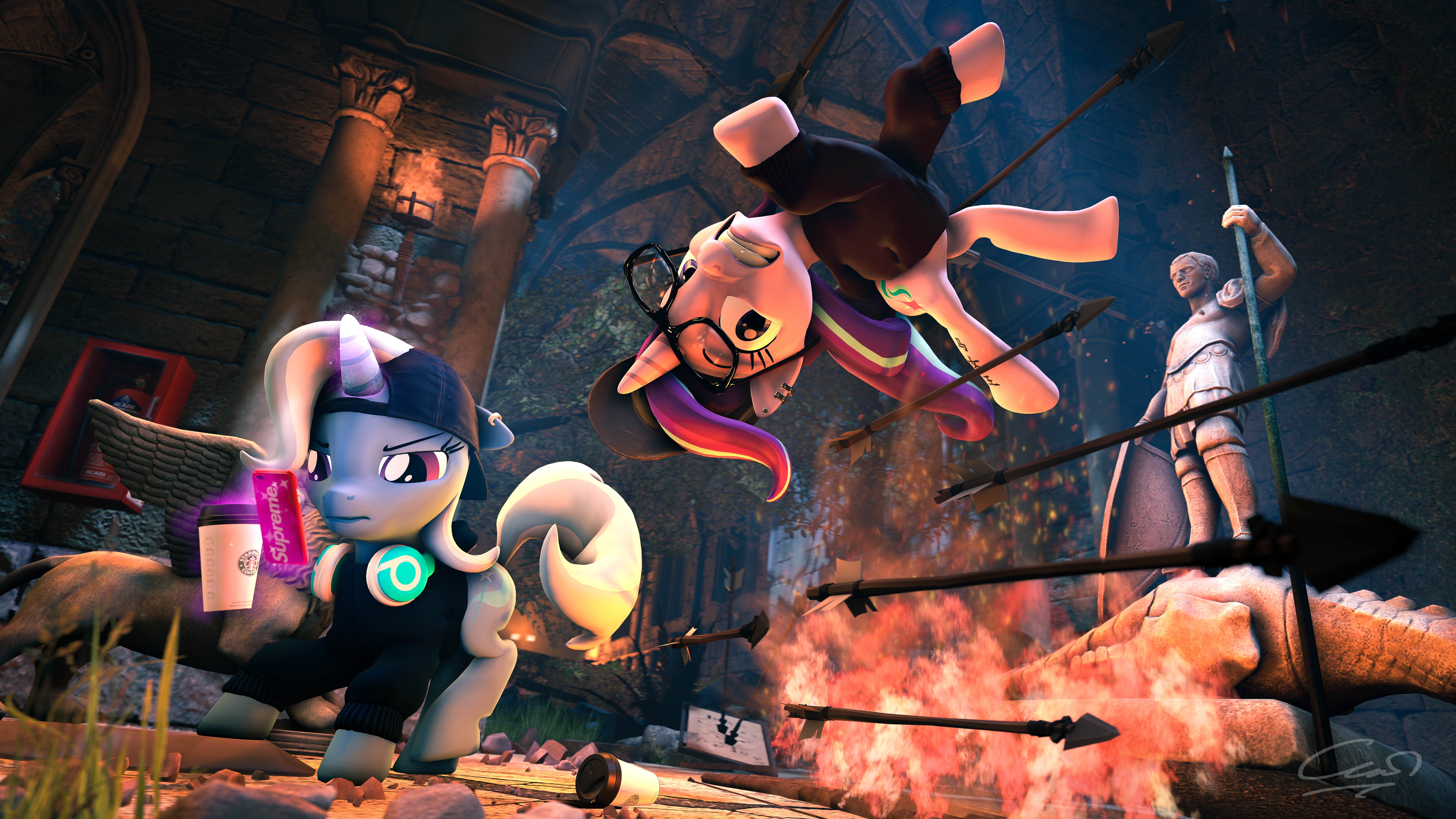 Watch
The thing is that I got bored of making a piece with almost the same style for months. At some point in the shower, I got this idea to make something a little different, so here it is! Discarding the rule of thirds, no cars, new outfits, more particles and details, unusual pose, and a much wider POV than what I would usually use.
Made with Source Filmmaker, rendered at 8K resolution with 1024 DOF samples

Starlight & iPhone texture edited with GIMP 2, Adobe Photoshop, and VTFEdit

Detailed with Adobe Photoshop CC 2015

Color Enhanced with Adobe Lightroom CC 2015


Materials and assets:
Map: bs_free_monastery_sfm.bsp (from
Blade Symphony DLC pack)
Floor details: steamcommunity.com/sharedfiles…
Enhanced Starlight: ponysfm.com/enhanced-starlight…
Enhanced Trixie: www.deviantart.com/juicedane/a…

Hoodie: poninnahka.deviantart.com/art/…
Glasses: steamcommunity.com/sharedfiles…
Cap: www.deviantart.com/art/DL-SFM-…

Bonemergable Pony Eyebrow: whiteskypony.deviantart.com/ar…
Earrings: love-mist.deviantart.com/art/D…
PonyBeats headphones: ponysfm.com/ponybeats-headphon…

iPhone (iRinger):
steamcommunity.com/sharedfiles…
Starbucks cups:
steamcommunity.com/sharedfiles…
Plants:
steamcommunity.com/sharedfiles…
Arrows from TF2
Statue from BladeSymphony

This Deviation was featured in the following Equestria Daily Post
www.equestriadaily.com/2018/10…
Thank you for providing pony material for all of us to enjoy

(This bot is unofficial, it is NOT affiliated with Equestria Daily. If you do not wish to get these notifications anymore, please just block this account.)
Reply

Nice, but it leaves you wondering who's shooting at them...!
Reply

Reply

Reply