I wanted to cosplay her for so long and never "dared" to do it. I finally was brave enough *laugh*~. I really hope you like the result. The costume looks simple, but I still had my struggles with it >o<.
Materials are dark blue stretch cotton-satin mix, golden stretchvinyl, foam, PLA filament, Kandydip, gold spray paint and goldwax.
3D models for bracelets, buckles and stones made by Blackmaskedfox
costume made and worn by Calssara


Character: Tharja
Series: Fire Emblem Awakening
photo by Captured. (www.facebook.com/JoCaptured/?f…)


more photos on "Calssara.com" www.calssara.com
please follow me on FACEBOOK ;D facebook.com/calssara.cosplay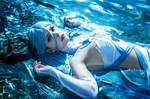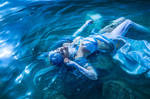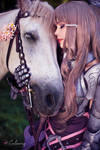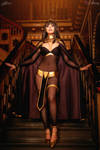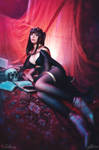 *****************NOTE*****************
THIS PHOTO IS UNDER COPYRIGHT!
DO NOT USE WITHOUT PERMISSION!
Sharing just with FULL credit of cosplayer's and photographer's name and website link !!!!