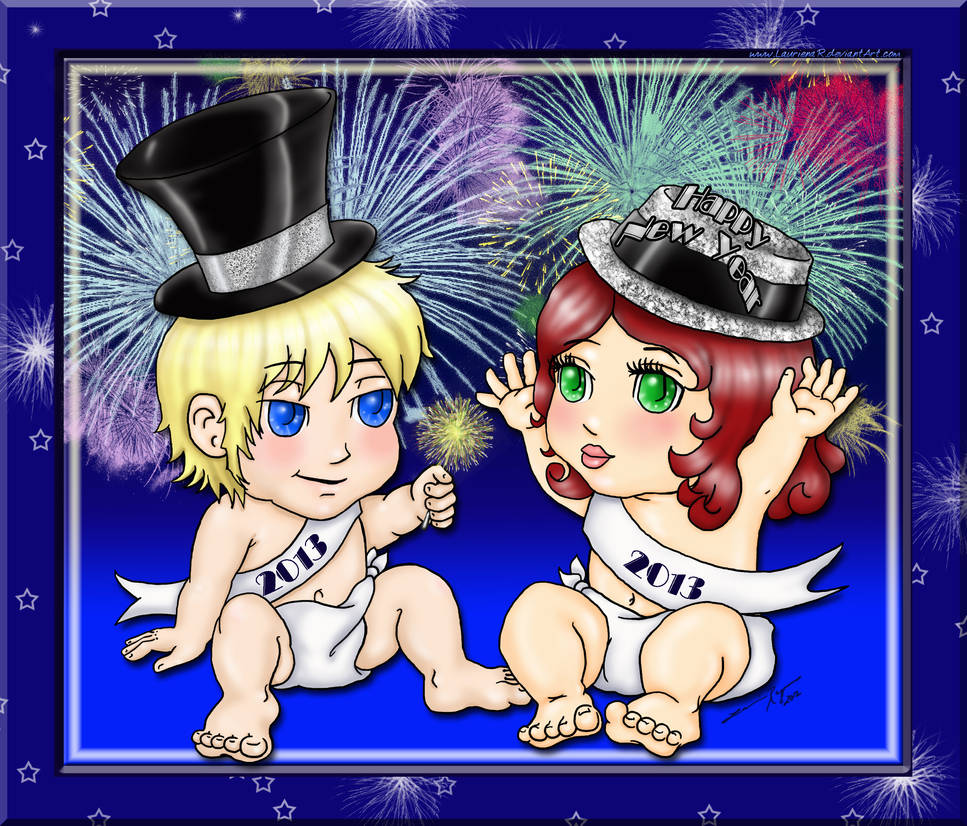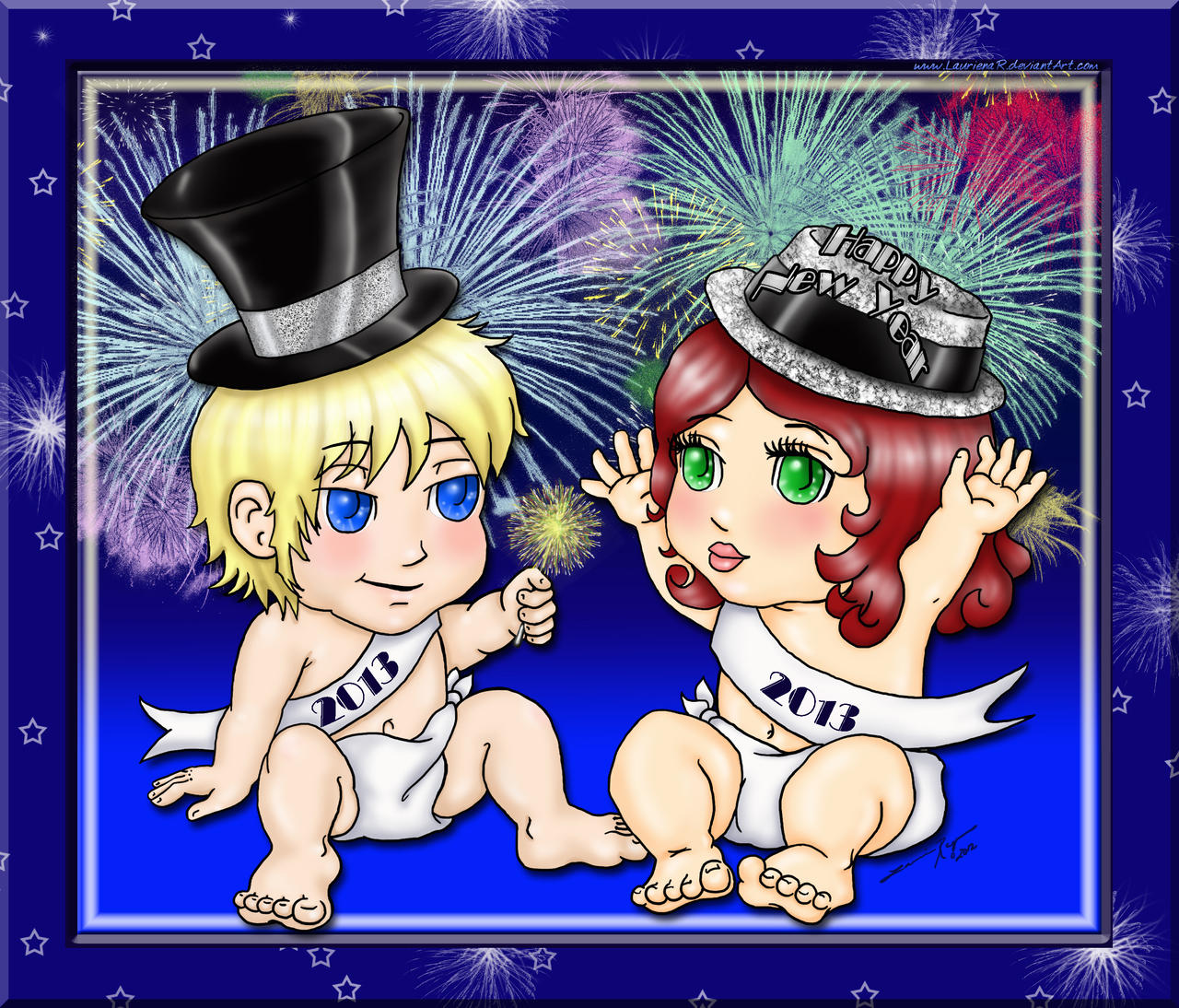 Watch
Happy New Year to you all! Here we are again; Me and Eric as New Year's Babies! (Chibis chubby cuties).
Playing with fire! Aaaeeeeeiiii.
But my hubby would say in the immoral words of Beavus "Heheh, fires cool!"
Used brush stock from

[link]
and from

[link]
Enjoy!
artwork of fantasy Chibis versions of me and hubby (c)

me!

Thanks. Sweet work.

Revisiting here after some time.
Reply

Thank you. Fireworks are awesome. I've learned to make my own brushes since with pics from Nashville, Tn Huge fireworks display last year. This year was even better but missed it with the camera. I need to upload my brushes soon. Thinking about setting up another account for stuff like that. Thank you again, you have inspired me to go out an a different creative limb.
Reply

I am very glad you were able to find a use for my brushes, great job.
Reply

Thank you, and cute work.

Reply