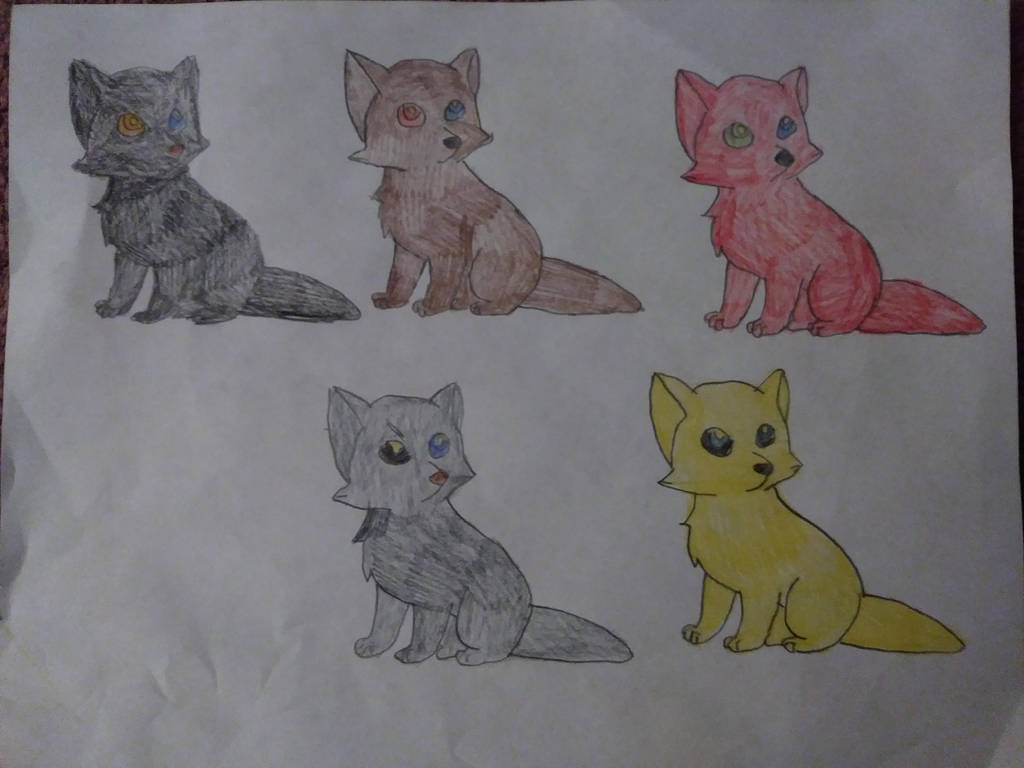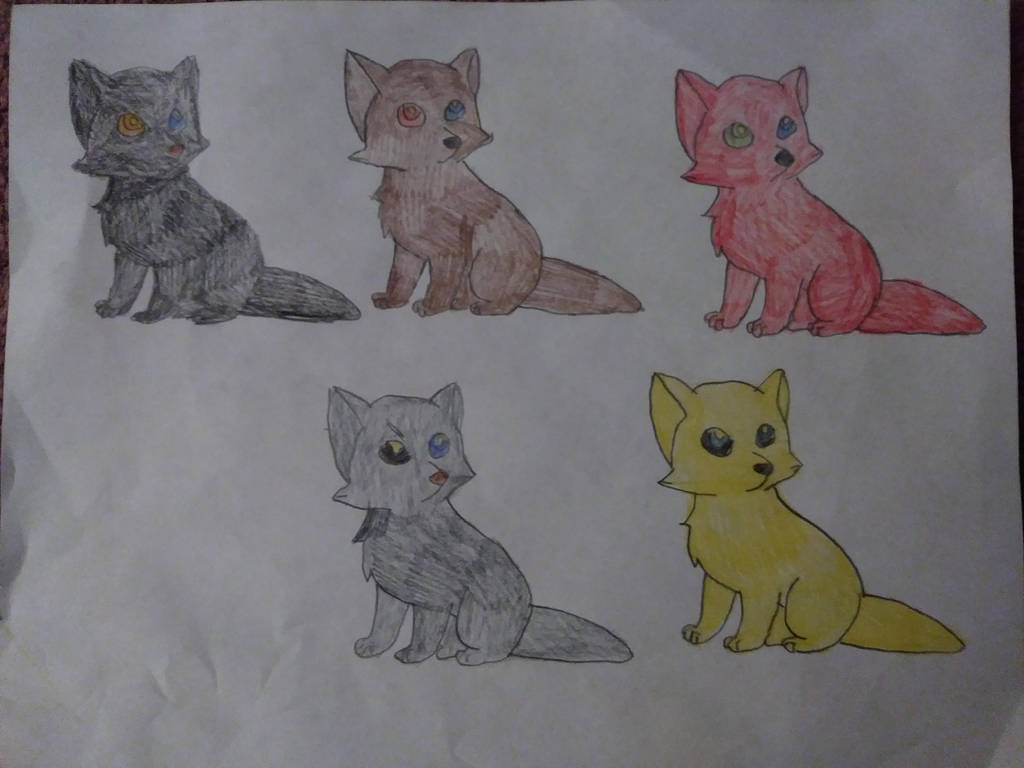 Story-
Connie had 6 pups but lost one pup. Connie started nursing her 5 pups. Connor stayed beside her guarding them..
Top row
1. Black
2. Brown
3. Red
Bottom Row
4. Grey
5. Yellow
To Adopt a Pup ,Comment which pup you want . Then I will mark you down for that pup and give you the go ahead to make the pups ref...
the parents are not for sale..
Mother-
CCF's Connie-Wolf
-Red Timber wolf
Father-
CCF's Connor-Wolf
- Gray Timber wolf
lineart-
wolf pup lineart
credited to
Adoptabelz