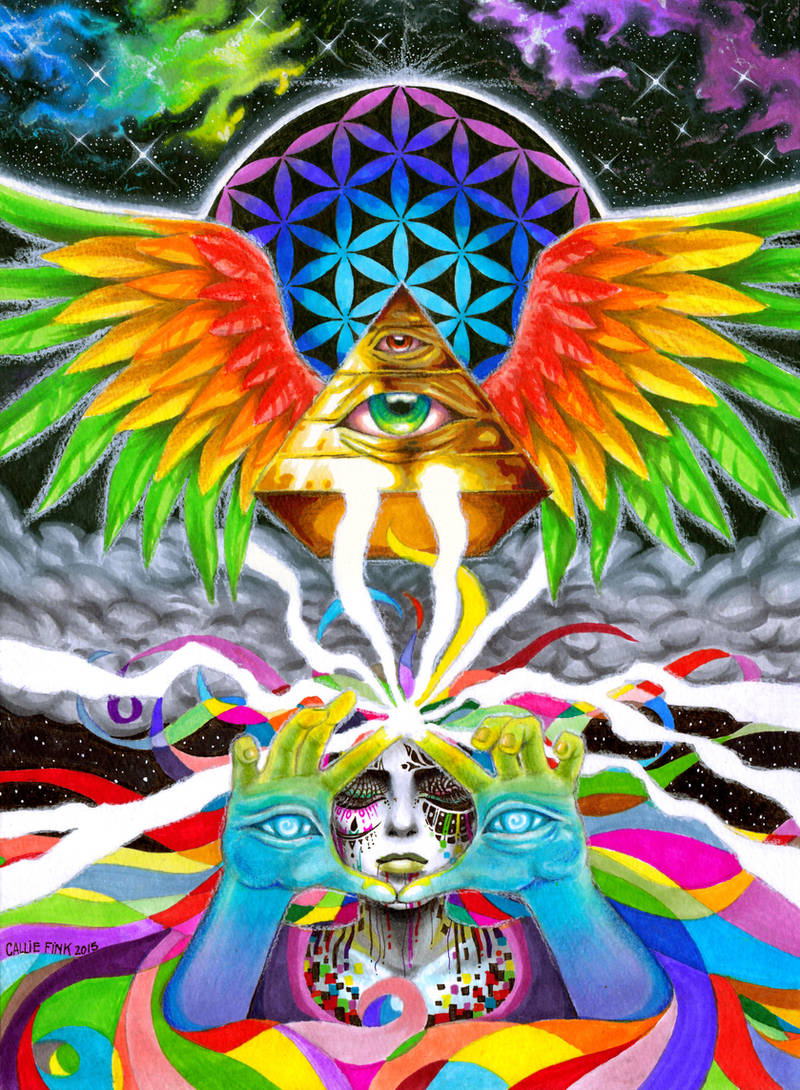 Watch
mixed media on watercolor paper. copics, ink, colored pencils, pastels, etc
sometimes you need to close your eyes to truly see things.
all freehand - including the flower of life, no stencils or rulers used.
visit my FB art fan page: facebook.com/CallieFinkArt

Thanks for looking!

Which eye is this the Luciferian all seeing eye or God's eye of protection on a somewhat similar note have you opened your 3rd eye yet I have mines been open since I was 9 I remember I watch the moon fall and the sun rise and for me it felt like a fleeting moment there 1 time gone the next
Reply

Reply

this is a beautiful and powerful image.
we are the pyramid... we are the world... and the universe is in our hearts... we are self-creation of an idea...
namaste my friend, and hope you have a wonderful day tomorrow on your special day!
Reply

Reply

Impressive use of a variety of colors.

Reply

Reply

I love the details, bright colors, and motifs. Excellent balance in the composition.
Reply

wooooooooooow <3 looooveee it
Reply

Reply

great!

Reply