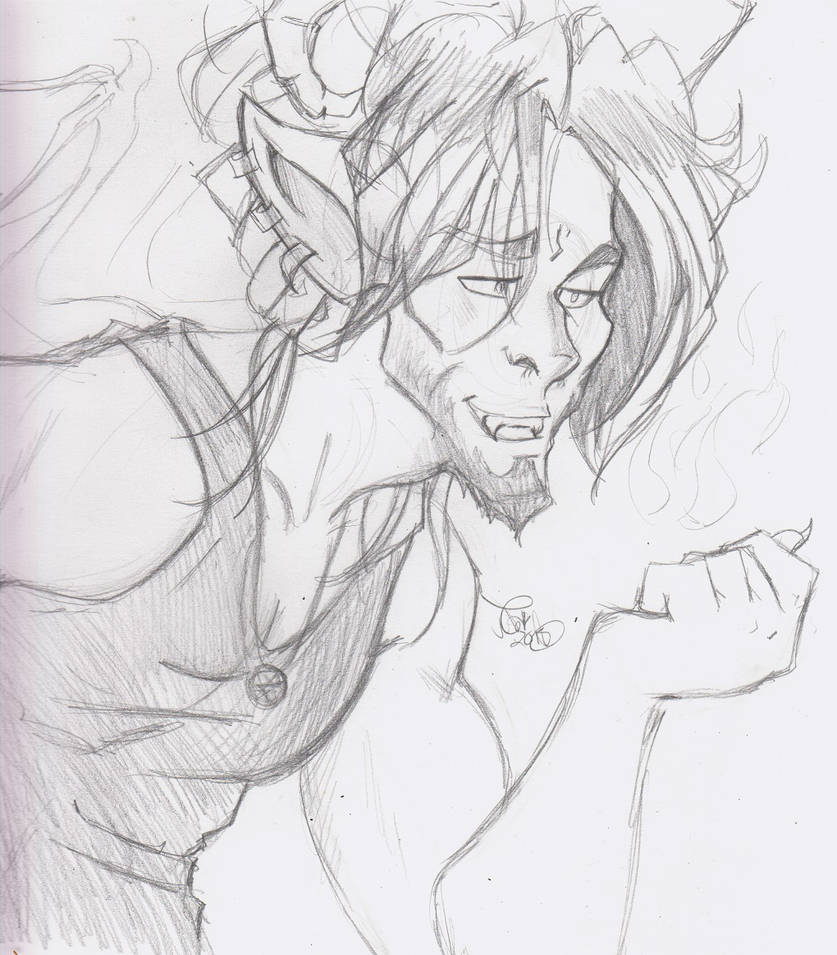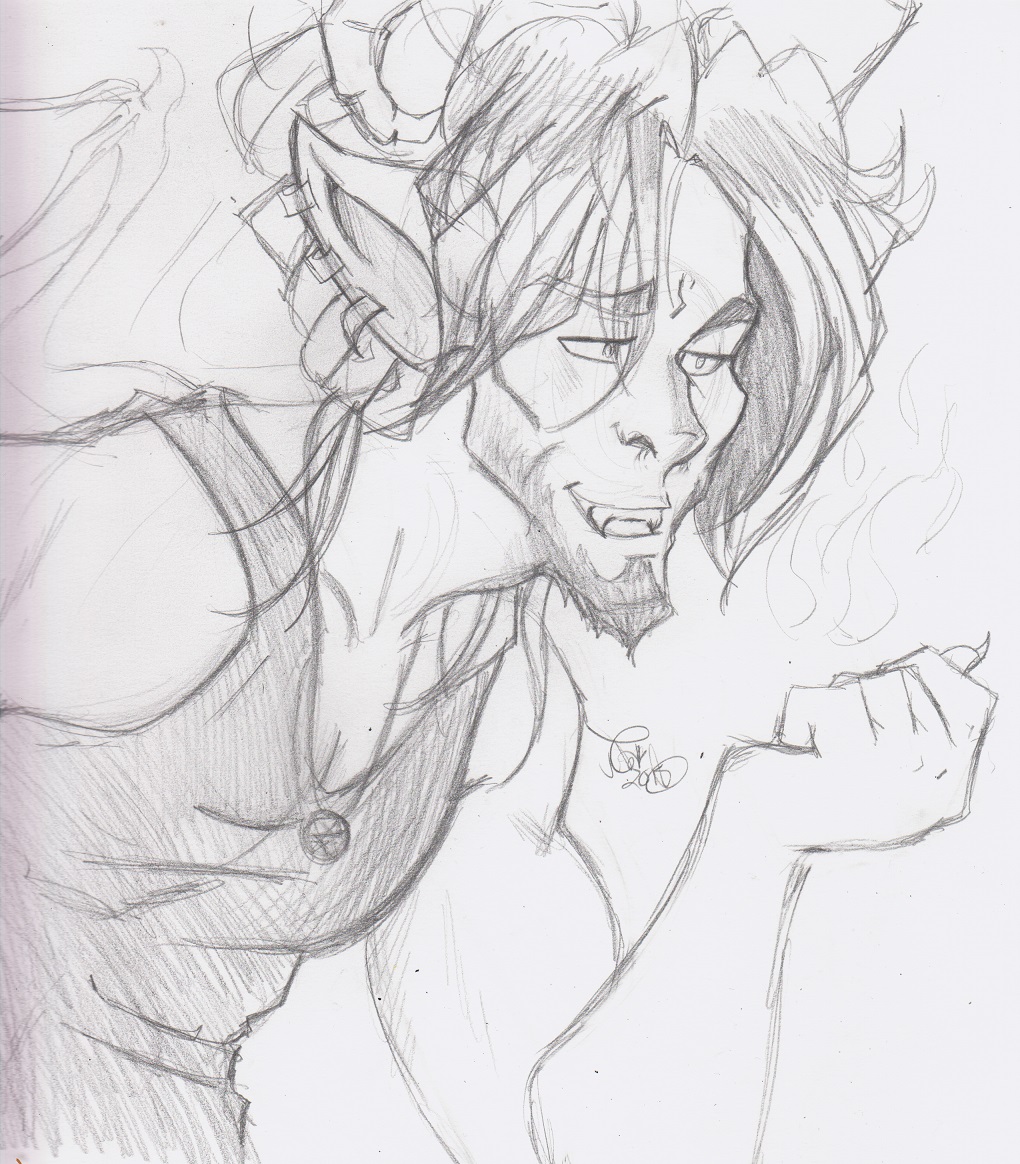 Watch
Sometimes your lifes calling is to get run over by a tram and spend the remainder of eternity assisting in making sure theres enough evil in the world...
Like Devon, here.
You might remember him, this doodle was to go along with the Trisha one I did a little while back. Anyhoo, I wanted to do another doodle of Devon, altho I'm trying to figure out what I want to do with his horns... His horns didn't turn out quite how I wanted.
I can't decide if I want them huge a la Tim Burton in Legend style, or smaller a la Daniel Radcliffe in Horns style

Anyway I kinda like how this came out, even tho it's just a sketch. I try not to post too many sketches because I always think they're kinda boring...
(I called him the Devil's Left Hand Man because like...well you know, lefties were seen as evil at some point in history so...yeah. LOL!
Well, I thought it was genius

)