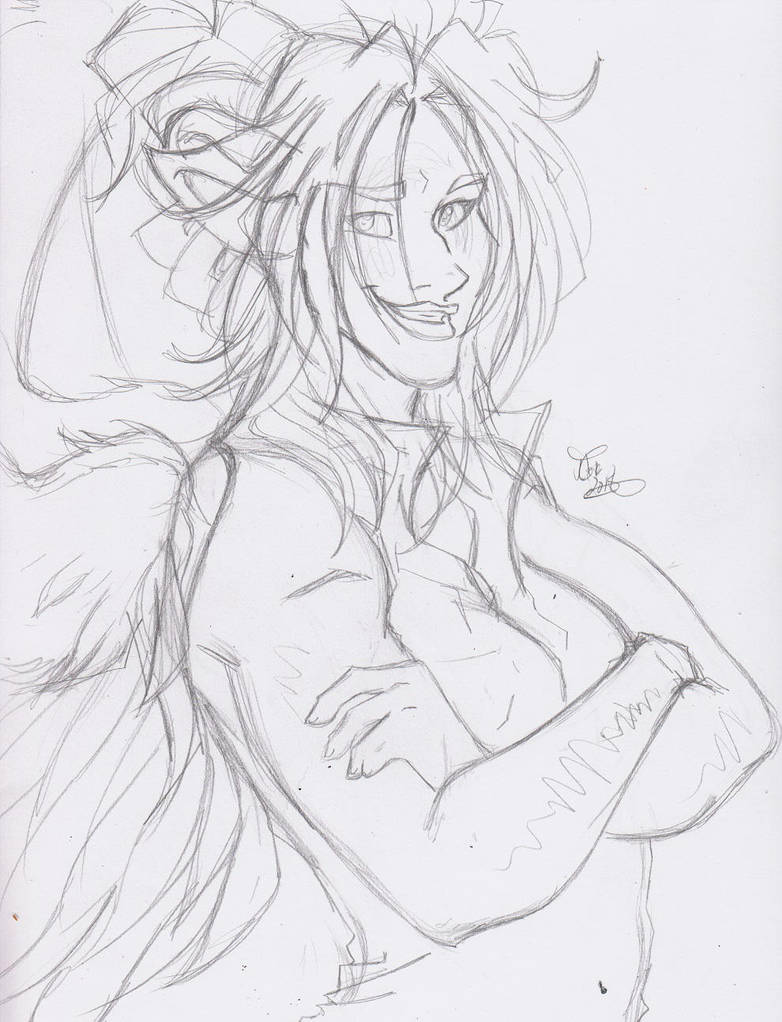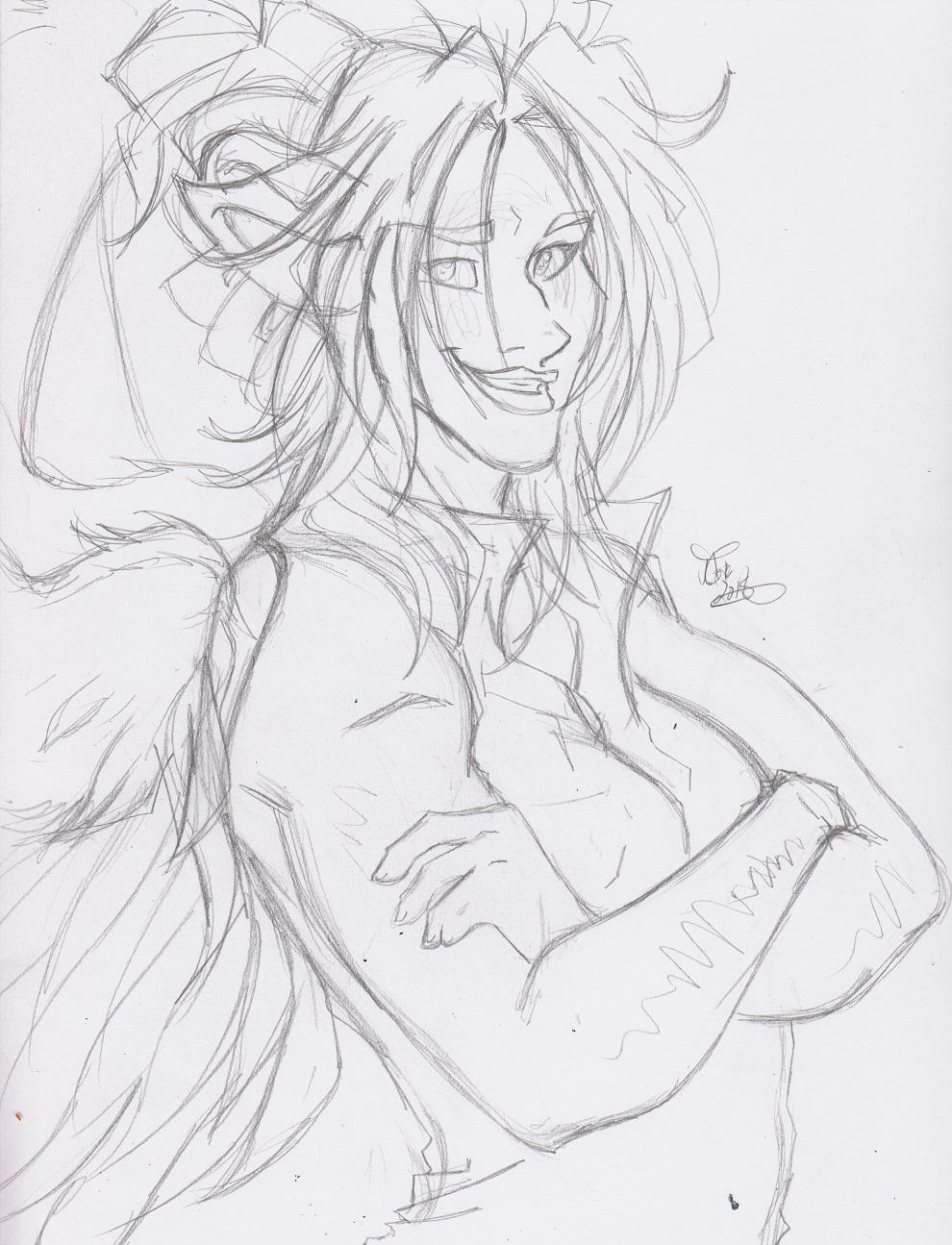 I actually didn't think this was going to turn out all that well, but low and behold...it did! I was just having a really bad art day so I just gave up for the most part, but I did come up with this after sketching it for a long time.
A doodle I did of Trish, if you remember her (Rage's sister who died and now lives her afterlife keeping evil at bay as an angel and may also be The Devil's (he likes to be called "Lu") favourite angel, if He should have to pick one). I always find myself constantly revamping her, altho I think I've finally figured out what I want to do with her outfit - basically looks sorta like a cops uniform in a way!
I might go back and fix some things I'm not overly happy with (mainly just the wing not facing you, since it looks really off and out of place.), and then colour it. I actually drew it on mixed media paper and I'd hate to waste my paper on just a random doodle! (That shit's expensive, dammit!
)
Gosh, it's literally been a good few years since I've drawn her...feels good to draw her again!

(*The title is from a Lordi song, in case you were wondering!)