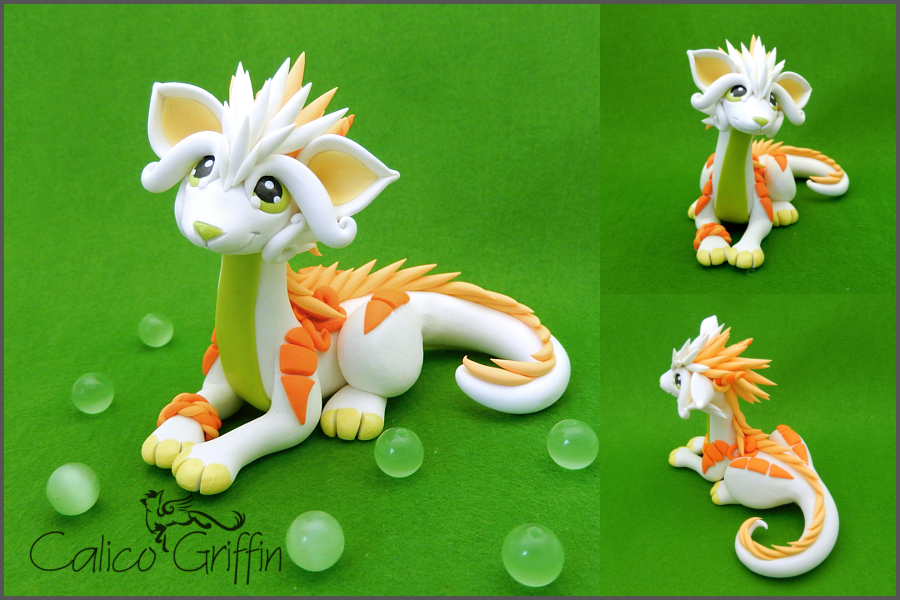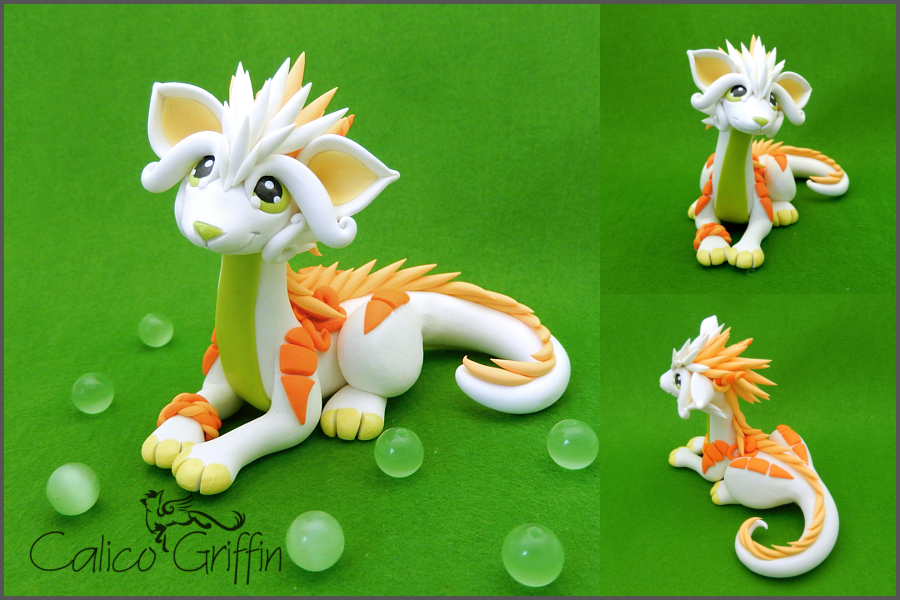 Watch
*Updated picture
Pastel Cayo Dragon. Delicate dragon, in light colors. The name of those dragons specie also refers to latin name "Caius" which means "rejoice". Such dragon can sure bring happiness to it's owner. The dice is removable so it can also act as normal figurine.

This little critter is available through Etsy:
HERE
Also there You can see bigger pictures and other angles.
_________________________________________
Hand-made from polymer clay, eyes painted with acrylics
Size: 7cm high
pattern: "Cayo Dragon" by CalicoGriffin
ID: 002-17

If You ever wanted Your own, custom sculpture made, visit my
Custom Order Page
!
And If You are interested how the griffins are created see my little video of
Sculpting Saki the violet griffin

Every sculpture is packed and shipped with care according to my
Tutorial of preparing items for shipment
You can also find me at:
ETSY SHOP

FACEBOOK
INSTAGRAM
I'm awaiting Your next visit!

It's so cuuuute! These colors are awesome, love the scaly pattern!
Reply

Can we draw, like, fanart of your sculptures?
Reply

I don't know why, the orange marks make me think to carrots. So it's a carrot dragon

Reply

Reply

Reply

Reply