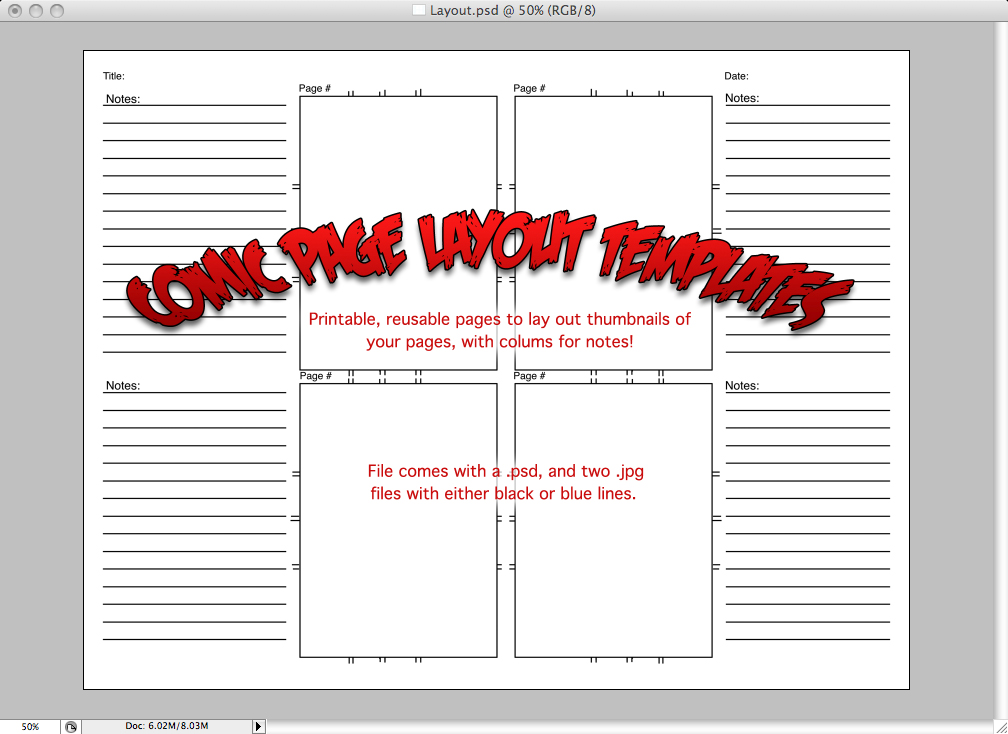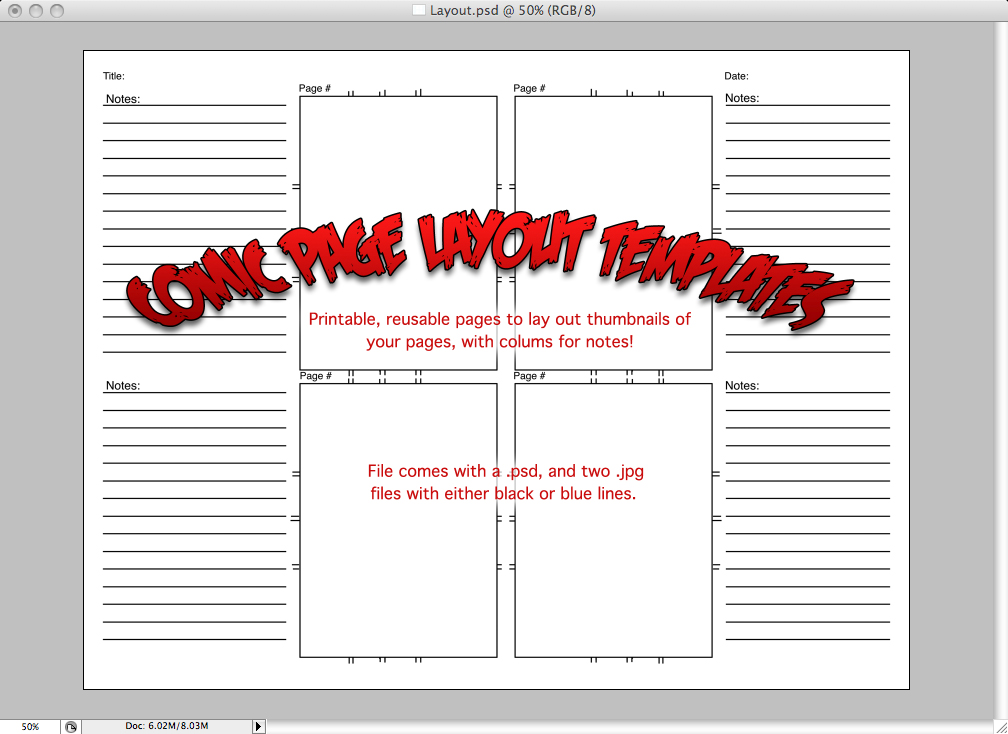 Based on a few templates I've looked at. I don't like that you can buy a pack for 14 dollars that only has 12 sheets, so I made one that you can just keep on your hard-drive and print whenever!

This is meant more for traditional comic-book layouts. From my understanding, Manga tends to be a bit more squat in format, though I could be wrong. I may do some more in my free time.

These aren't professional, and aren't exactly precise.

Feel free to use and distribute. You don't have to credit me, but don't take the credit yourself. Lemme know what you think!

Click download to get the .zip file.