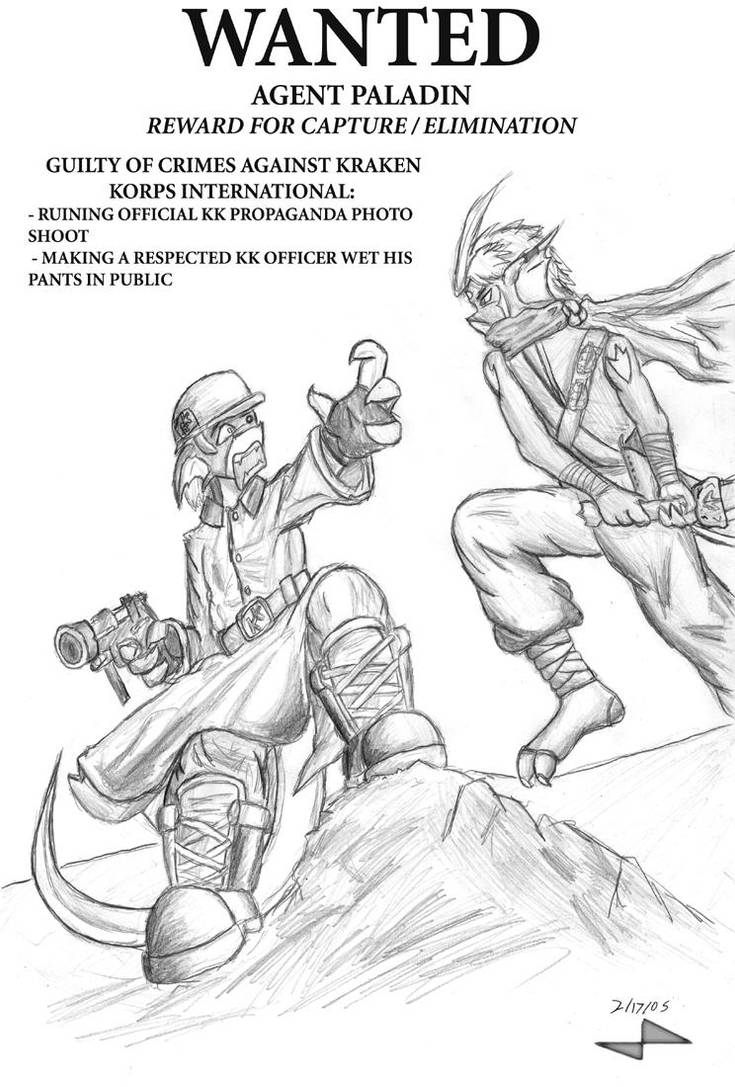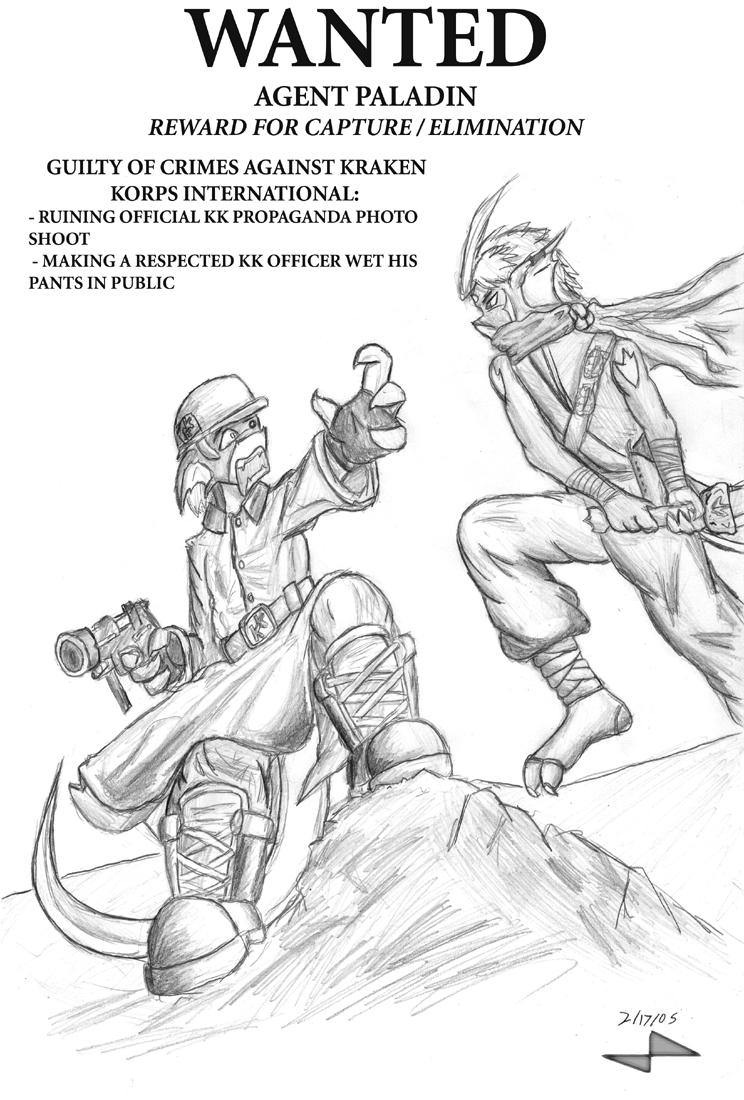 Watch
IMPORTANT: For this to make sense, you first have to look at
~CommissarKinyaf's AWESOME propaganda poster for the Kraken Korps.
I credit the Commissar with the inspiration and reference for this piece. If he wishes me to remove or alter this because of any perceived art theft, I will gladly comply.
Anyway, this is my first strike in the nascent Altermeta Forum conflict between the Kraken Korps and its opposition. Hopper's alter ego, a black ops agent codenamed Paladin, is currently on an assignment which gives him full autonomy to act against the nefarious Kraken Korps. He is shown here messing with the KK at the photo shoot for Propaganda Minister Commissar Kinyaf's poster. He did this right in the middle of a shot. The workers would have taken more pictures, but the subject officer was badly traumatized after Paladin chopped off the top of his helmet. Plus, he had to get a fresh change of pants.
The KK turned the incriminating photo into a wanted poster. Needless to say, they're gonna want Paladin's head.
I know that the shading is a bit weak here and there, and the design for the KK soldier doesn't
exactly
match the original. Eh. I had a lot of fun with this one anyway!
Specs:
Time: 2-3 hours
Lines: Mechanical #2 (HB) pencil
Shading: wooden #2 pencil
Text and signature: Adobe Photoshop 7.0
Kuvrahks are (C) Casey Young aka ~
noben
Hopper/PALADIN character (C) me
Additional copyrights viewable on
the page for ~CommissarKinyaf's poster.