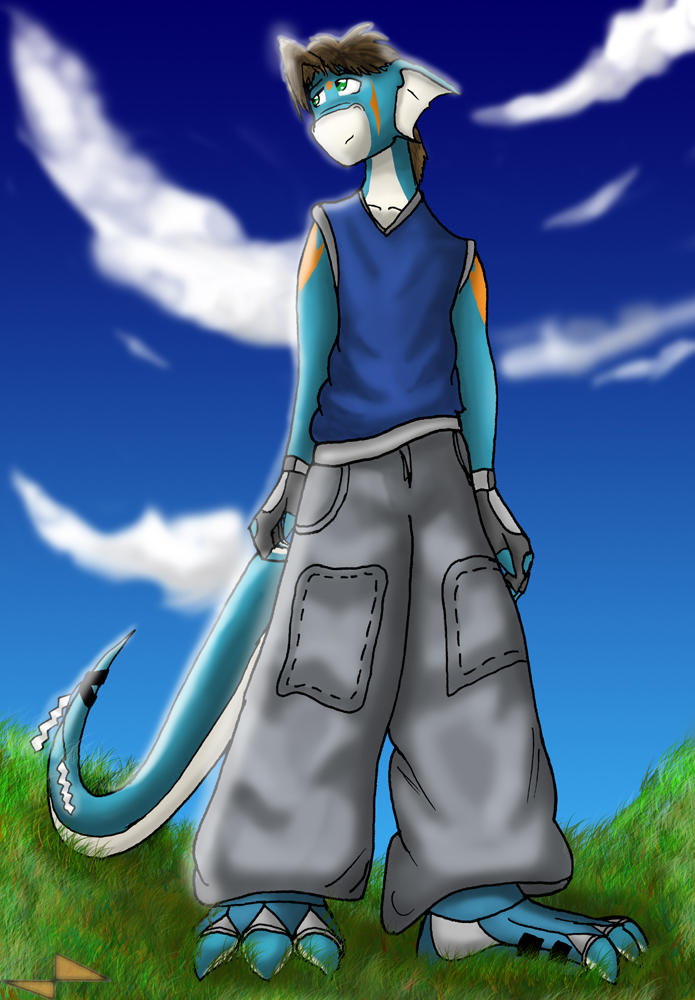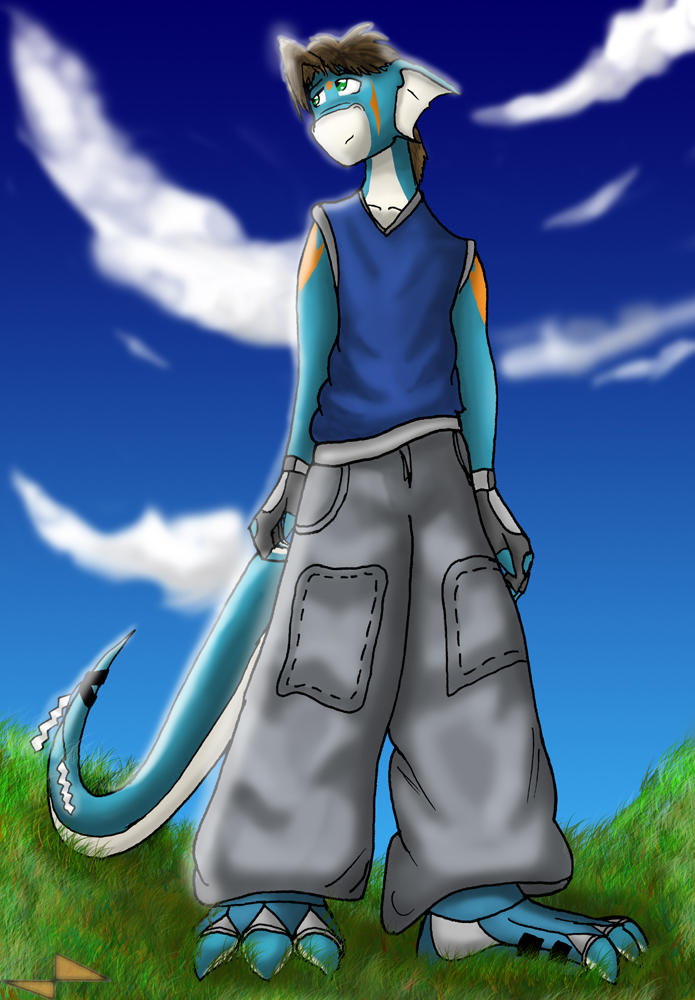 Watch
My kuvrahk (anthro-dragon) character, Jonas "Hopper" Heirek. Full-view, if you please!
I just love this one. Period. Look at the "Hopper the Shirtless" pic and then look at this; SO MUCH BETTER!
Those are bike gloves that he's wearing, and the markings are natural markings, not tattoos. He also has a couple of Shinto-ish charms on his tail; that's just a style thing.
(later that day: tweaked some lines and shading)
Kuvrahk concept belongs to Casey Young (~noben). For more of these creatures see his webcomic Altermeta:
[link]
Hopper concept and design belong to ME!!!
Specs:
-time: 7+ hours
-lines: Faber-Castell Pitt artist pens on blue copy of original sketch
-color: Photoshop 7
-shading: paint/airbrush style
-background: Photoshop 7