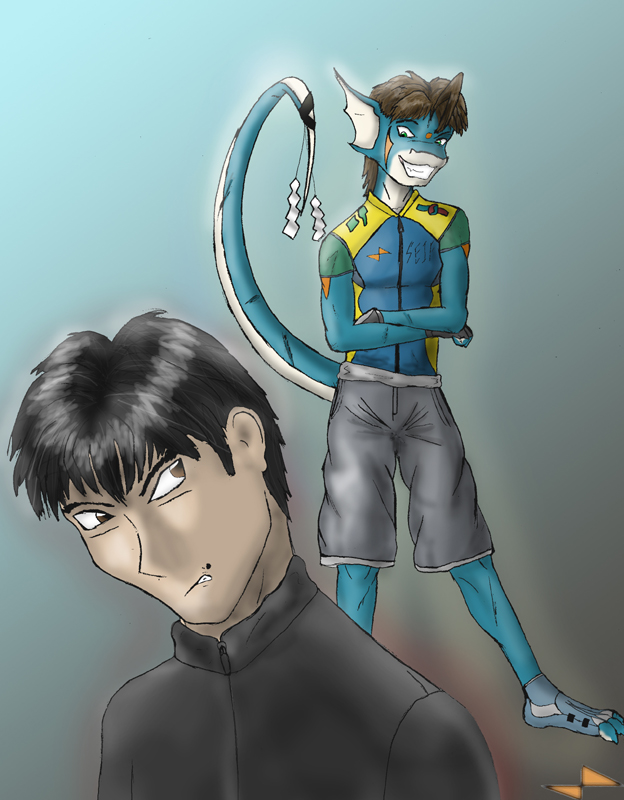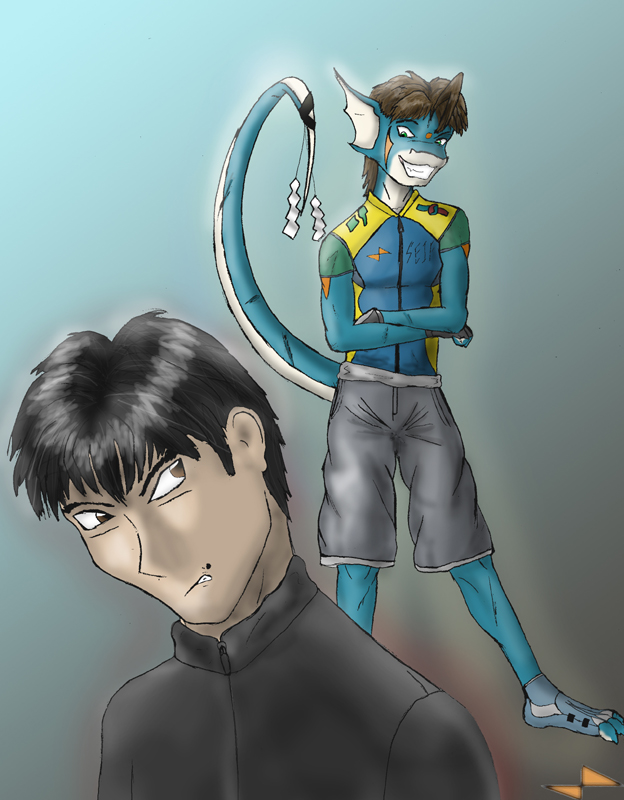 Watch
Dedicated to 500-hits mark. Thanks, all!
Sometimes, when I'm drawing my kuvrahk, I find myself thinking:
"Damn you, Hopper, damn you and your kewlness..."
Yeah, that's supposed to be me in the foreground. I don't want to hear anything about proportion, etc. The focus is on Hopper, anyway. What I like best here is Hopper's slightly adjusted design. Check the Hopper Heirek deviation against this one. The evolution continues!
Specs:
-Time: Many hours
-Lines: mechanical #2 pencil over blue line printout
-Color: Photoshop 7.0
-Shading: paint/airbrush style
-Background: Photoshop 7.0
Kuvrahk concept (C) Casey Young aka ~
noben
Hopper Heirek character and rendition of myself (C) me

You know, sometimes, when I'm looking at your page, I think the same thing: "Damn you, Hopper, damn you and your kewlness..."
Reply

Hey man, you can still color better than me. You're good at what you do.

Its nice to see the final version, looks good!
Reply

A-thank ya! There should be more where that came from by week's end, but it won't be kuvrahks...
Reply