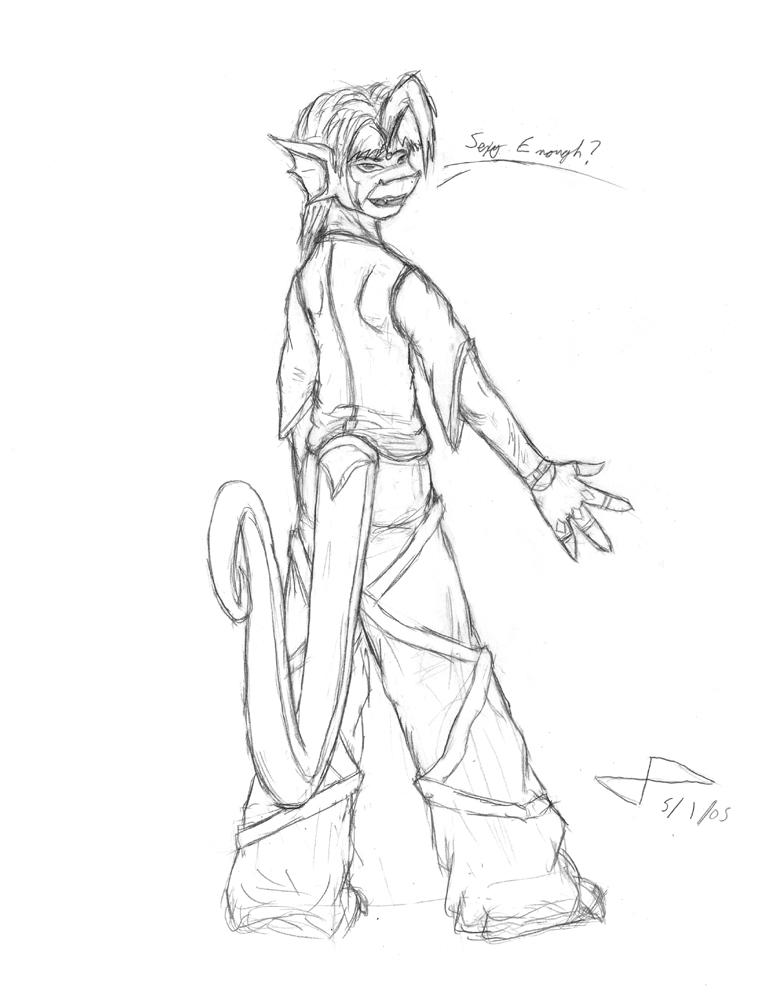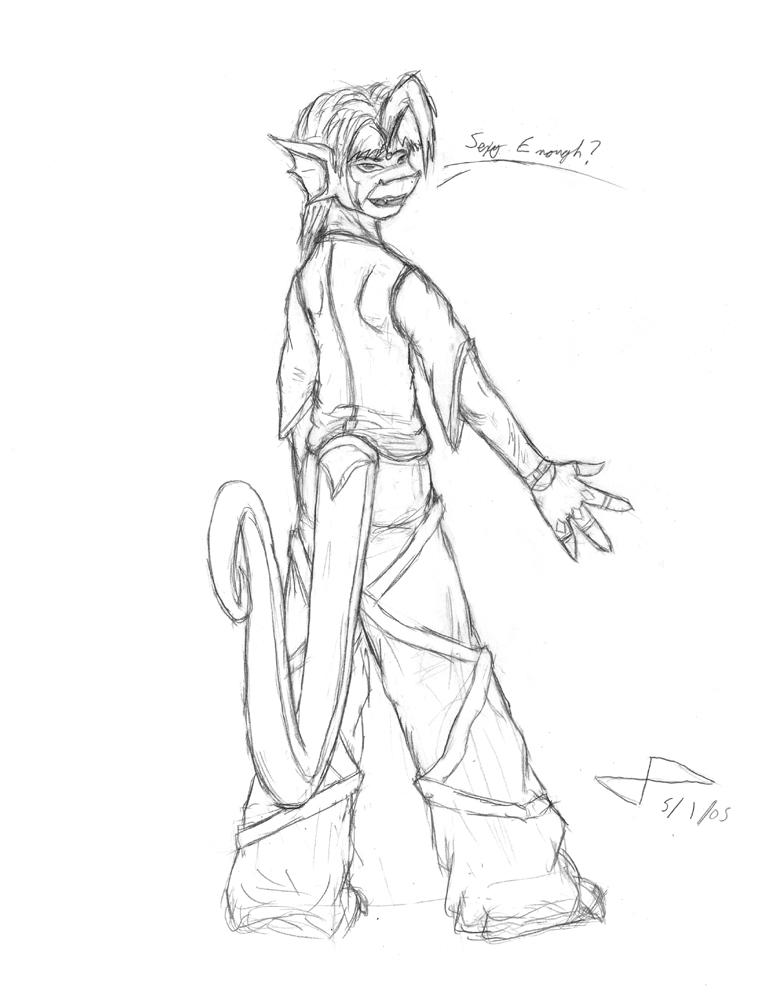 Watch
Yeah, um... you could call this the result of peer pressure from the AM forums. But good peer pressure, since I actually like this one a lot! X3
May be colored at a later date, sketchy watercolor-style.
Specs:
-1 hour tops
-pencil on printer paper
-cleaned in Photoshop
-Hopper Heirek character belongs to me
-kuvrahk concept and design belong to

Attempting sexay... no easy task. I'm still perplexed as to what they wanted in the AM forums, and a little afraid to know...
Reply

It's not as sinister as you think (or IS it?).

Basically, since you, Kraken, Omega2, and Cole had recently done kuvvy self-portraits (more or less), I became tempted to do my own. Cole and Thraxis said that I should do a "sexy" version, so I did. Or tried. ^^
Reply