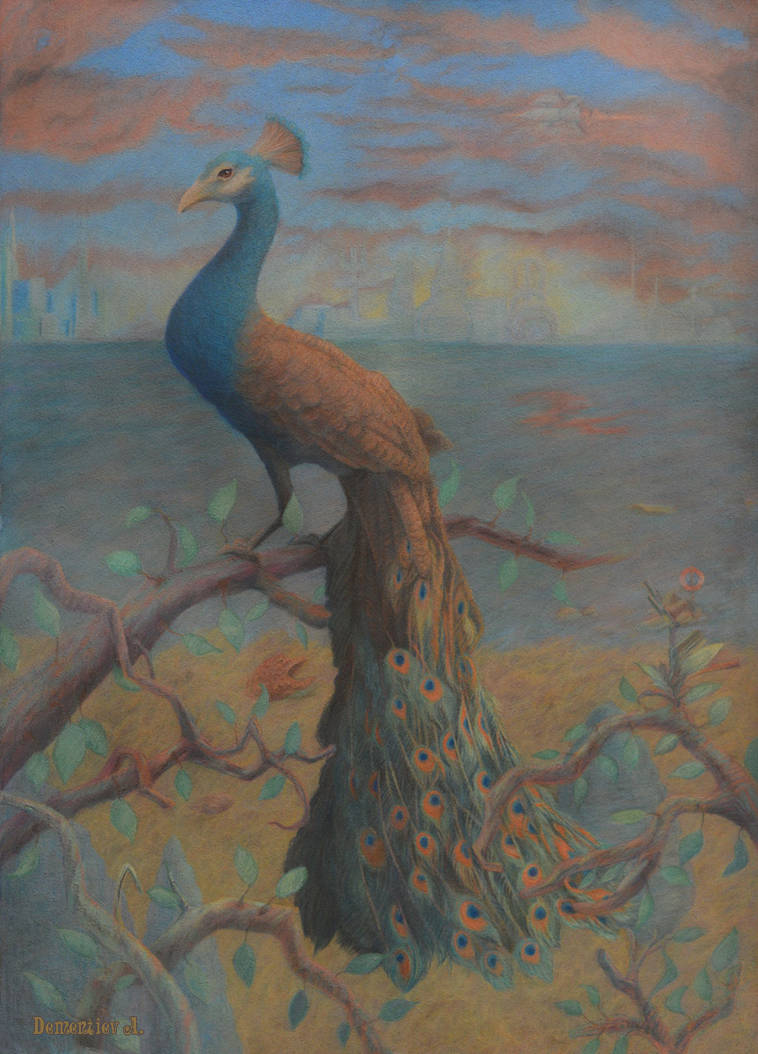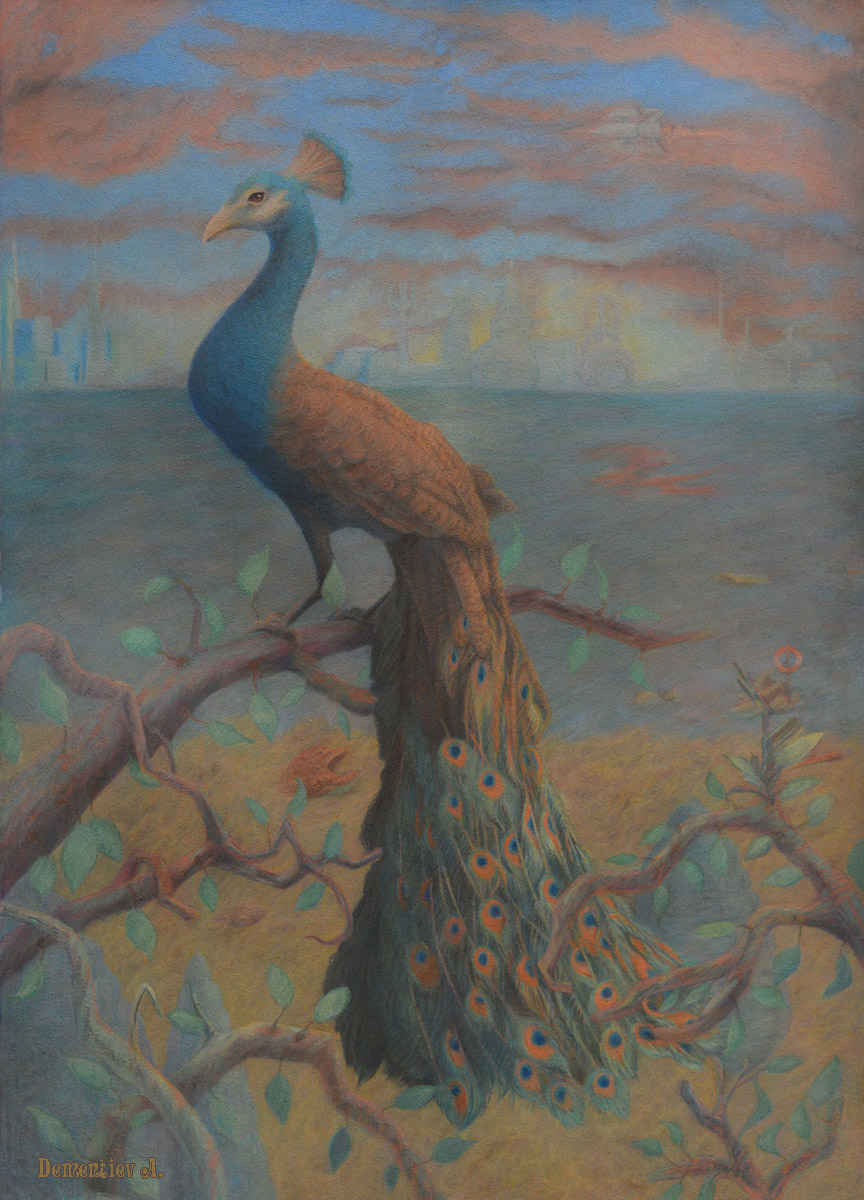 Pastels, 102 x 70 cm.
This painting is about the allegoria on the future. You can note there a fantastic city and vitreous boughs, crystal trees. But the peacock expresses the natural beauty.
Water reflexes what hides incide of the airship (demon) and also reflects clouds (Heaven below)

Russian: Павлин сидит на стеклянной ветке искусственного дерева, на пейзаже - фантастический город. На этой картине я хотел показать соприкосновение живого и неживого в будущем. Мне нелегко было дать название и написать описание, но это не главное.