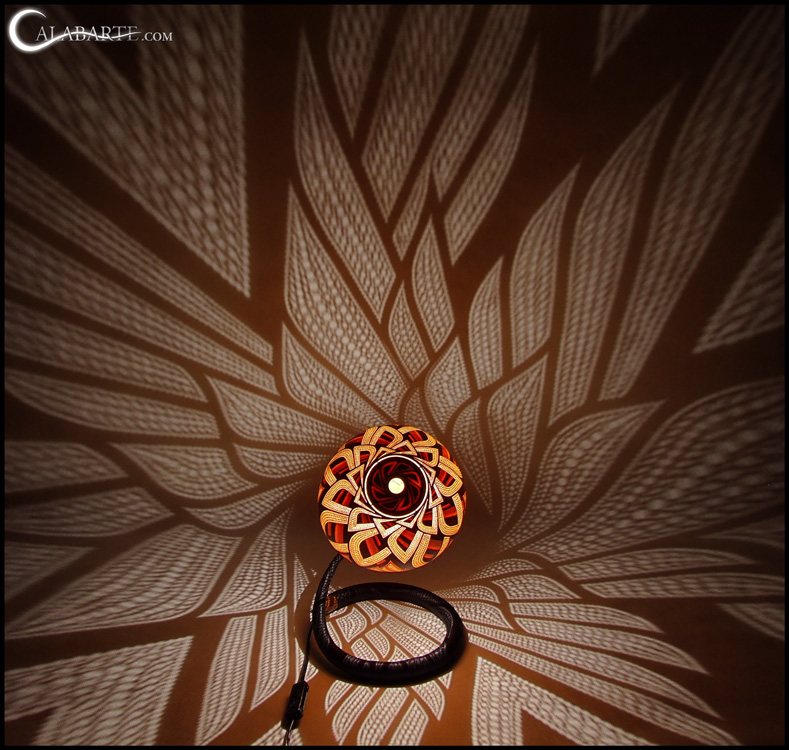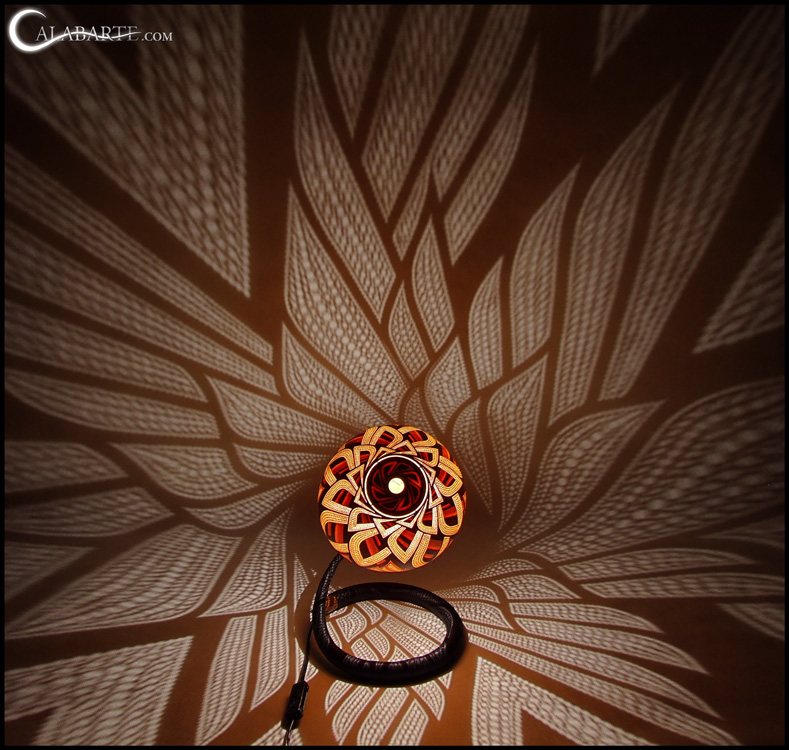 Watch
OFFICIAL WEBSITE:
www.calabarte.com
FOLLOW CALABARTE ON FACEBOOK:
www.facebook.com/calabarte
TABLE LAMP XVIII
The lamp is made of Senegalese gourd.
White carvings are deeper layer of wood which allows some light to pass through it.
At the top of the lamp is closing part locked with little magnets. The base is finished with black jeweller waxed string.
Diameter of the gourd is 21cm. Lamp is 35,5cm high. Diameter of the base is 24,5cm.

Very nice work here! I particularly like this shot.
Reply

Incredible, Just incredible. awesome work
Reply

My god! Your work is crazy beautiful!
Reply

If you donīt mind my asking, how much can you sell each of these for and how long does it take you to complete each one?
Reply