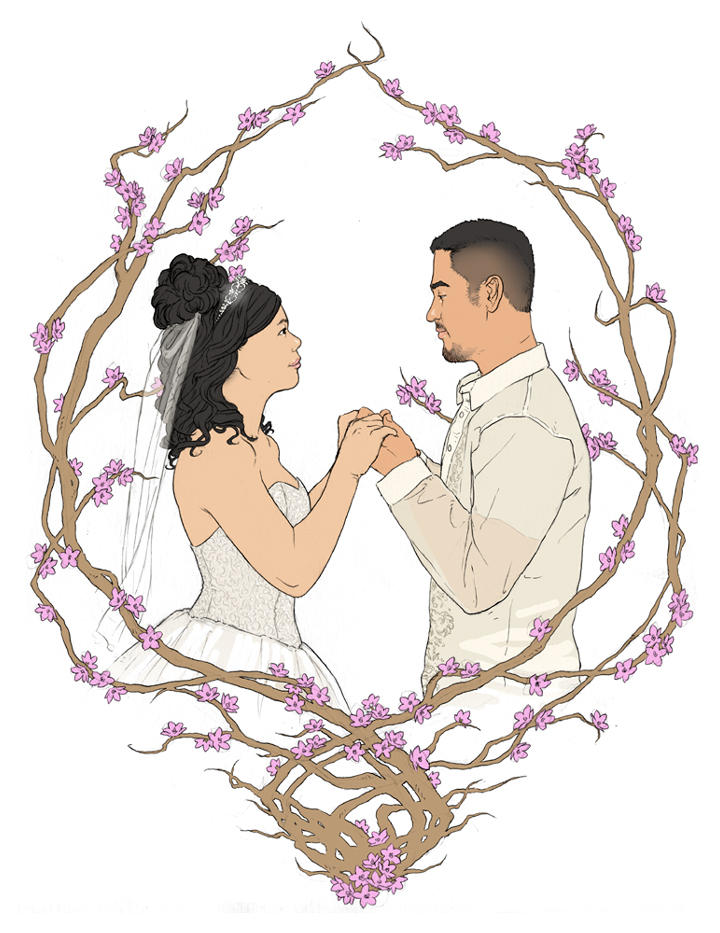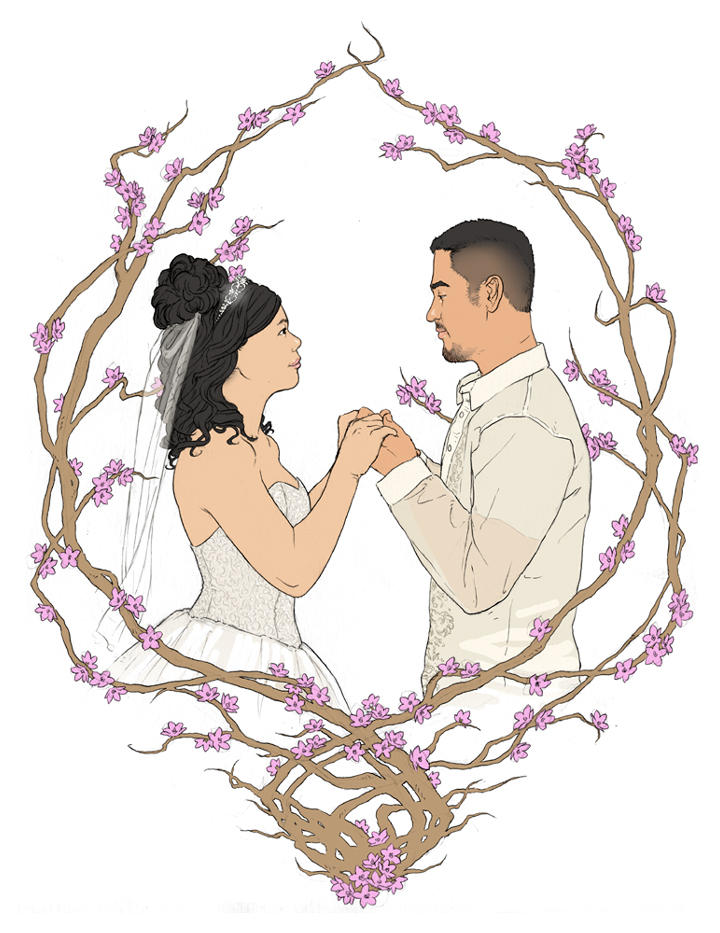 Watch
Well, technically this isn't old. It's not borrowed or blue either.

This is what's been taking up my time recently: my sister's wedding invitation.

This is after a LOT of digital rearranging. I drew them too close together to fit the hands. The hands were drawn separately and added later. And yes, the return of those cherry blossom-ish flowers.