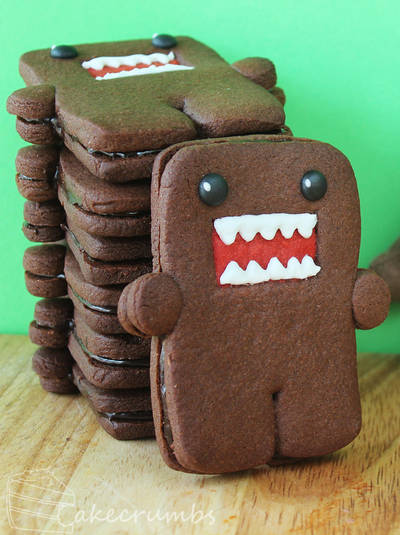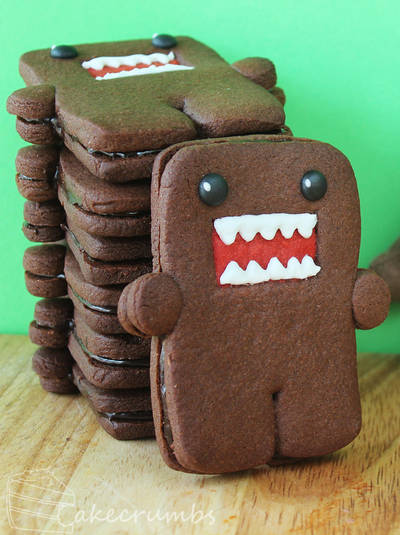 Watch
Last Tuesday was my beautiful friend ~
DarkHunter666
's birthday. She's the whole reason I joined dA and has been one of my biggest and longest supporters. She lives on the other side of the country to me so we don't get to see one another. She always saying how much she wants to try my food and I keep promising. So when her birthday arrived this year, I made some postable goods I could send her. This was one of them. Domo has always been one of our 'things', so it was the obvious choice.
Cookies are chocolate sugar cookies with a chocolate fudge inside. I piped the teeth and eyes with royal icing.
Recipe:
[link]
________________________
| Blog | | Facebook | | Tumblr | | Commission Info |
Okay it hasn't been a week since the last one and already you give me another opportunity to critique your work. These look absolutely amazing, I'm not really one who knows a lot about Domo but dang I'd have to say these cookies are absolutely spot on with the detail! I'm not sure who could ever resist wanting to nom on one of these, I mean c'mon isn't this just adorable yet totally mouthwatering at the same time? I bet I am repeating myself but dang I am amazed with the level of detail put into these, just absolutely amazed! I know a few people who are absolutely crazy over Domo and well they'd be all over these cookies without so much as a warning. I'm really astonished with this one, definitely worth critiquing! Definitely worth 5/5 Stars X4
The Artist thought this was FAIR
54 out of 56 deviants thought this was fair.