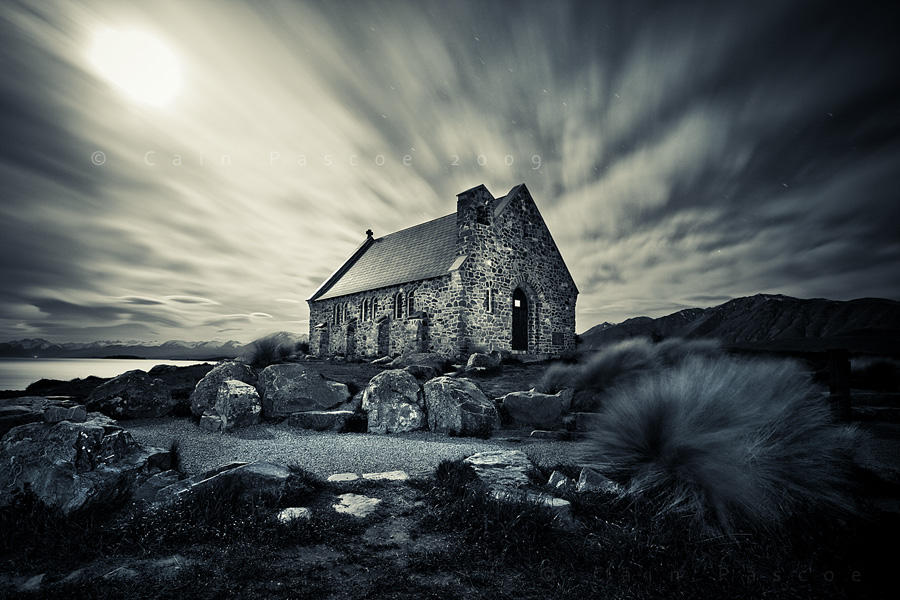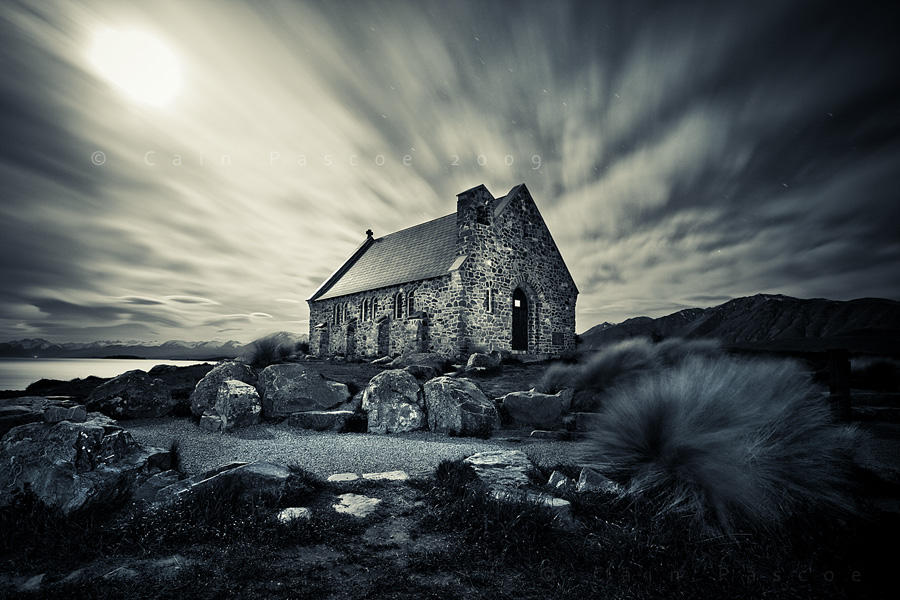 Watch
First night in NZ and i was pumped - couldn't sleep! The moon was peaking through the clouds and a church(church of the good shepherd) was basically in front of where i was sleeping!
[link]
So i burned some energy running around painting it with light and taking long exposures

Heres another one i painted different colours
[link]
_____________________
All rights reserved. This may not be used or reproduced in any way.
© Cain Pascoe.
This photo is silently talking about faith, painting it with darkess and light. Shelter in the night of my heart, from the darkness and cold, from theives and bad dreams, this is what I think when I look at this photo. Somewhere in the wilderness, faith has built a shelter. And the wilderness is beautiful, but menacing to the man, just like the world is mesmerazing but also menacing for our hopes and faiths. But there's always a shelter somewhere, where we can rest and mend our broken hearts at the end of the day.

I love the long exposure of the photo, the way in which the sky is almost drawn over the church, slightly covering the pale moon. I like that, in contrast with the moving skies, the church seems to be the only thing steady, placed in the exact center of the image. The angle from which it was shot makes it look imposing, although I can tell it is not a big sized building. This lower angle also makes it look almost as if it's rising towards the sky, tying the dark, motionless earth to the soft, dynamic clouds. This photo gets points for vision and technique, being one of the most moving images that I have ever seen.
The Artist thought this was FAIR
13 out of 13 deviants thought this was fair.