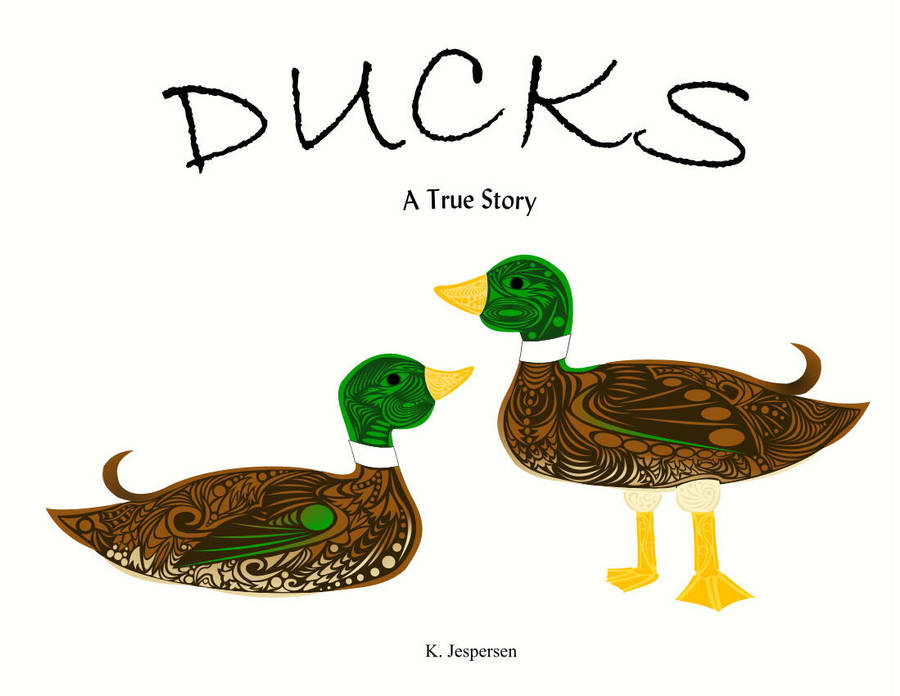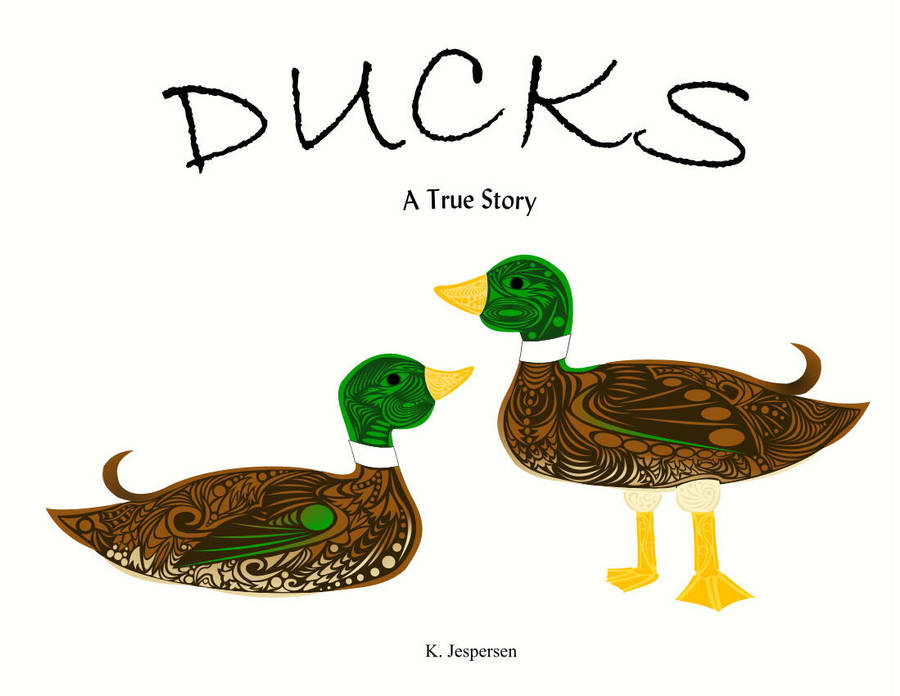 Watch
This is the interior title page (final draft) for the picture book "Ducks: A True Story" that I will be submitting for publication soon. It is a book intended for children between the ages of 2 and 4, is less than 50 words long and contains fewer than 25 unique. However, all of the ducks, geese, and animals will look like the above.


Perhaps it will promote awareness of the abstract lineart/tribal style-- it will certainly have an end-page that introduces adult readers to the style, and possibly will point here to the Abstract-Tribals group as a resource.



Two other sample/draft pages will be loaded into my "Scraps" area.

This book will have been made entirely in CorelXARA, the vector program that is the progenitor of the current XARA programs.

Nice job!! I love all the detail~

Reply

This is positively stunning, K! Such a cool idea to incorporate the tribal designs like that. I hope you will tell us when it's published so I can snag a copy for my nieces...heck, maybe one for myself too.

The layout of this page and the ones in your scraps are great. And - ducks! Got to love the ducks.
Reply

You're too kind, Ms. B.

...There's a story behind the way this turned out. You see, this picture book is a true story about three ducks that lived on a pond I know. When I wrote the story, the ducks were still there, so I planned on illustrating it with photographs of them. Unfortunately, I then hit my fourth and fifth years of undergrad, and I wasn't home nearly often enough to get the photos. By the time there was enough time, the ducks no longer lived on that pond. Nobody knows what happened to them. No photographs, so I had to substitute something at which I knew I was reasonably good...ponder, ponder, ponder... abstract lineart! But abstract lineart is too empty for the target audience, so this adaptation to tribal designs.
Thanks for your confidence in its publication-readiness. If (when!) it gets there, I'll let you know. Maybe I'll wind up with enough copies to send you one, if you'd like.
Reply

A fabulous improvisation!

And that would be delightful, though I would be more than happy to add my support to the awesomeness that is Ms. K. and her book of tribal-y, abstract-y ducks.

Reply

That looks great.

I wish you the best of luck on getting it published.
Reply

Oh~ I really like the tribal design on the ducks. It's got texture & pattern....and other things.
It looks really cool. We'll leave it at that. >.>

Reply


Thanks! Hopefully, the people who see it will realize that the tribal designs can/will play to the target age group.
Reply

The Tribal work is exceptional, the way the shapes actually come together in make a whole shape, and then gently move into create a new one, Very well done. The shading is flawless, excellent work.
Reply

Thank you, Phoenix. This page has turned out to be one of the best, so it's been a great temptation to get lazy and just copy these interior tribal designs to all the renditions of the ducks, but your comment reminds me of the goal behind the entire set of pages. Taking heart from it!
Reply

ohemgee! That looks AMAZING. I love those vector ducks. WHEN it gets published, I'm /totally/ getting it and reading it!
Reply