.: Horsey Sunday Features
News
Hi guys - I really need to try and remember to update this journal, but right now I seem to be running 3 separate dA accounts, researching my family tree, actually drawing actual things for actual money, volunteering at my local butterfly house (keep your eyes peeled for photos!), and finding occasional sleep!
I also seem to be reading a lot at the moment - a new Kelley Armstrong book, a new Robert Harris book and a new Hitchhikers book (yes, it's not Douglas, but it's not half bad) just can't be ignored. That and all the films coming out that I need to see - it's all go! For anyone who hasn't seen Up (the latest Pixar) - go and see it. Now. Drop everything and go. It's AMAZING!
Sunday Features
Yes, it's a hugely popular subject on here - horses & wolves, possibly only outstripped by anime in the sheer volume of art you can find on dA. But do you wonder? Horses are an ideal subject - they can be gentle, loving, adventurous, tough, dangerous, dark, elegant and emotive. They can be the flighty, tantalizing goal at the end of the quest, the loyal, toiling means to get there and the stolid, reliable life you leave behind. Your best friend, your worst nightmare, or just something pretty in a field that it'd be good to draw - so many of us have succumbed to the desire to depict horses in our art that it's hard to find something new to do with them.
Here's a selection of some of my new traditional favourites - I've tried to feature some more unusual, unconventional media & styles, but what they all have in common is their subject: horses. Enjoy!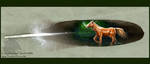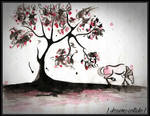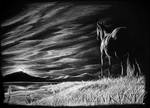 :thumb102385831: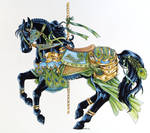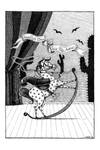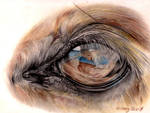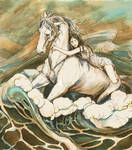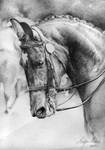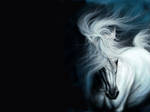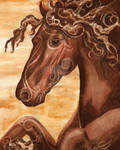 :thumb50275113: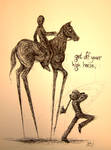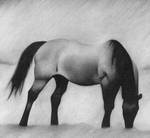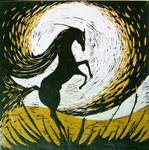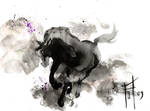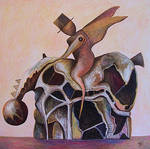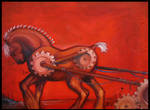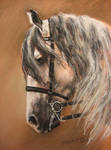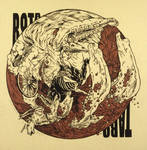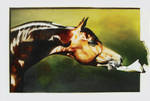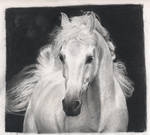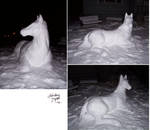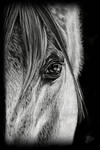 Finally, I'd like to feature a poem I love (yes, I have read a poem, try not to faint). It's by
llij30
who happens to be my mum, so I am
slightly
biased, but that doesn't mean it's not still a gorgeous poem - and it's severely underappreciated on dA, mainly because she can't be bothered to update her profile!
The Peppermint MajorThe Peppermint Major
Sleepy-eyed sunbeams alight on the fell,
Dewdrops give spark to each heather-clad dell,
Purposeful wander, my path sure and true,
I make my way up to where he will be too.
Rounding the outcrop my senses are clear,
Mustn't alarm him or cause him to fear,
And just like the last time and each time before,
Sight of his dignity fills me with awe.
On distant hilltop he stands quite alone,
Tugging the tussocks that no man has sown,
Sky-silhouetted, neck stooping to feed,
Gracefully grazing, magnificent steed.
Mankind-oblivious, heedless of me,
Slowly meandering there fetter-free,
A click of the tongue, his head rises high,
An arrogant sniff as eyes mirror the sky.
I rustle a paper and call out his name,
The ears know my voice and he snorts a refrain,
Flicking his mane against backcloth of blue;
Why should I come all that way just for you?
I hold out my hand with the palm to the sun,
Revealing a dot of white sugary fun,
He scents it, he knows it, a snort of dis

Sunday features are a regular part of my journal - they appear every couple of weeks or so alongside my news & club updates, and they'll usually be themed.
Traditional-Artists News
The current contest at
Traditional-Artists
is a double one: a themed art contest about the
Seven Deadly Sins
(which has just over a week to go!), and a less conventional (for our club) contest about
Tutorials
.

The following clubs have permission to display my artwork:

































Listed in these communities:


Founder/Admin of this club:

Artwork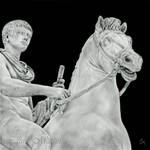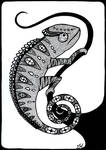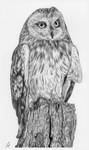 Photography