Day 13…Yes, I realize it is actually day 14, that article is coming up next. Yesterday's article did not get typed up due to frozen fingers and the desire to be warm outweighed the desire to be seated at the computer for more than a couple of hours…it still actually does, however, but, I want to actually complete this project and share with you some more wonderful artists.

So, today (translate yesterday) my wallpaper is by
DigitalPhenom
, and as he's already been one of my featured artists it is time to once more delve into my watchers list….AND find you some new and unique talent with which to peer at and fill your favorites with images from their galleries!


Btw, my wallpaper is entitled "I'll Have a Blue Christmas" and is here…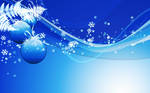 And, time marches on…to my featured artists -
ClickClickBangUK
and
PetiteCreation
. With these features I have gone to complete opposites in my picks from their galleries.
ClickClickBangUK
is a wonderful, wonderful woman who has fantastic horror and macabre images in her gallery as well as striking images of her absolutely adorable son, Ethan. Such a cutie. Even all injured, and especially with the addition of his new manly scar!

ClickClickBangUK
's gallery is full of stunning photographs in the category of horror and macabre. Stunning pieces of work fill her gallery for page after page. What drew my attention to her gallery was the depth of the pieces that fill her gallery. There are even several glamour portraits that fill her gallery and I adore those as well. I attempt to not go overboard when looking through her gallery, a few new pieces added to my favorites and a few comments added here and there and I am soon anxiously awaiting what she will come up with next. So, I invite you to go show her a little love, this wonderful woman from the UK who quite simply has the creepy touch…Below are five features from her gallery.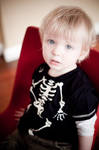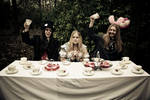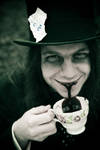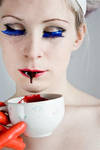 PetiteCreations
's gallery is full of petite little nomable creations. However, you do not nom them! You wear these delectable, delicious looking treats! Earrings and rings and even some simple miniatures – the tastiest looking cakes! I would advise against looking through her gallery if you are hungry – because it will only make you hungrier. There is Indian food, ice cream bars, cakes, cookies, even a burger and fries! I think among my favorites are the bride and groom strawberries. Right, enough with the talking about food as I'm eating dinner while I write this, and it is making me hungrier…on with the posting of some of my favorites from her gallery…here are six

I blame my appetite for the sixth one.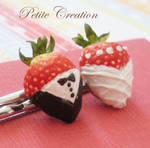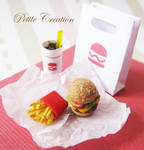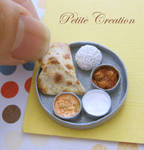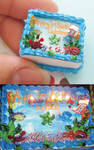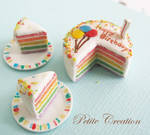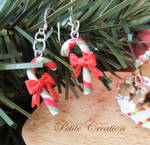 And there is your trip through the macabre and horror (with some beautiful Ethan thrown in) and a tasty, tasty trip into the world of miniatures

Tomorrows (read today's) article shall be coming up shortly!
~Cae