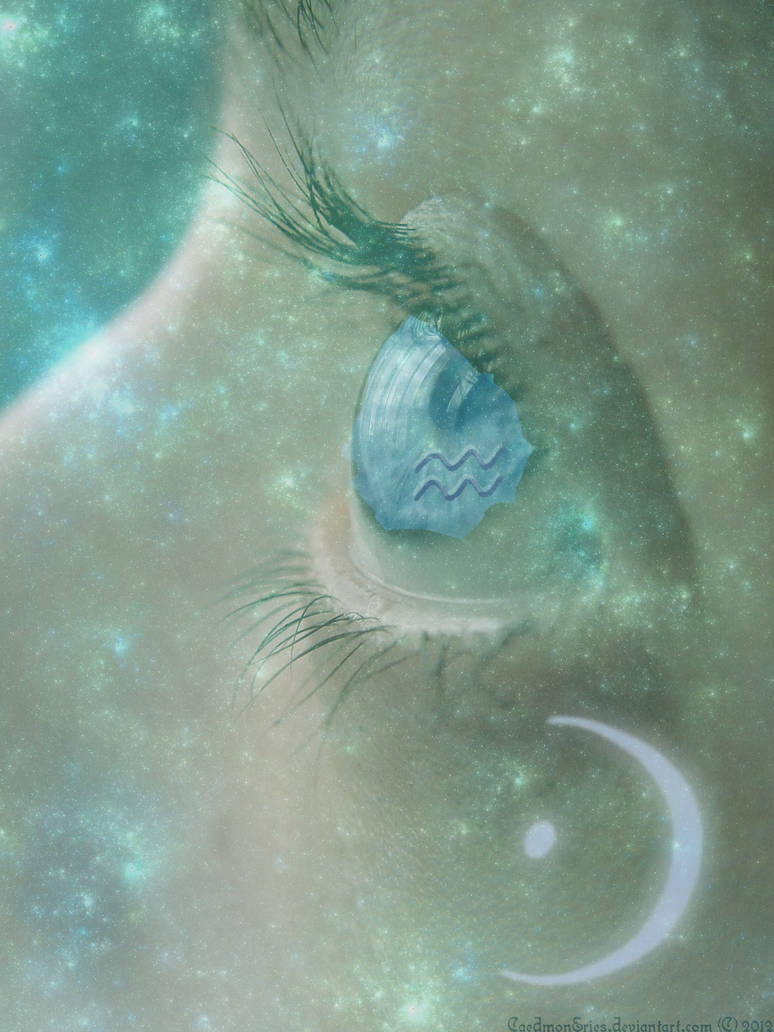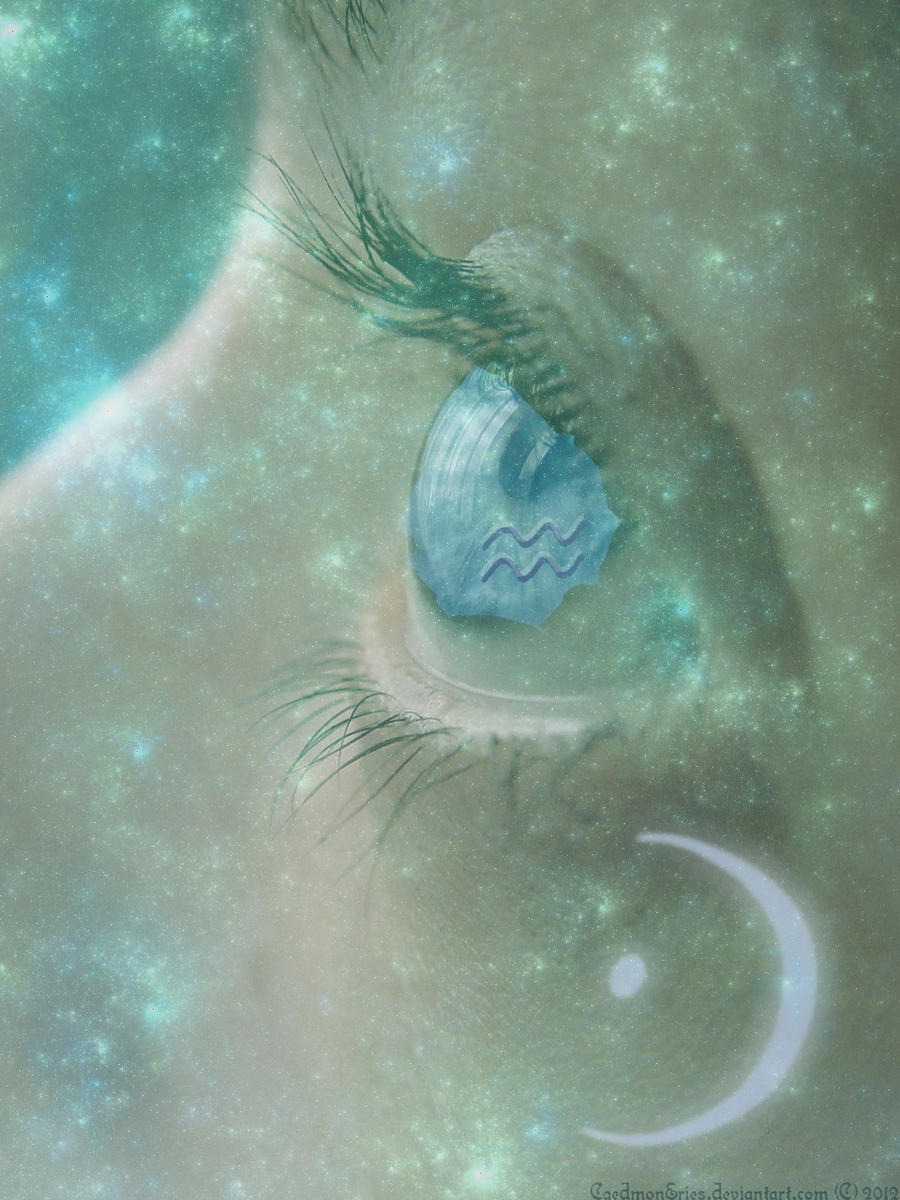 Watch
Hello. c: This might come across harsh, but in order to be most useful, I'm not going to soften this down. Hopefully it'll be useful to you more than anything else!

I think you've got a good idea going--You've got a good idea going, incorporating the stars and the zodiac symbols together, and it has a pretty, dreamy atmosphere that works. However eye pictures are a bit overdone, I think there's a lot you can improve.

I don't feel like this piece is really trying to say anything. The person has a pretty blank expression, which doesn't tell me anything about what they think of sorcery or zodiac or any of that. The symbol in her eye could be a reflection, so maybe she's staring at that, but I don't know if that's how you intended it to be--if the symbol was actually a reflection it would be curved since the eye is a curved surface. The reflection that /is/ in her eye is a reflection of a lamp. That's sort of distracting. If you don't have the technical ability to edit the eye and remove that, then you could obscure it, for example, by putting the symbol over it instead of at the bottom.

Additionally, the blue part of her eye is very irregular looking. Were you just trying to select the circular pupil area? If so you should definitely spend more time doing a clean job of it next time. If not, what was the rationale behind that? Make sure that's clearer to the viewer.

The star texture over the whole image gives it a green cast, which is good in the fact that the color-mood of the image isn't clashing or anything like that. However, it also makes the image sort of faded and flat. You might want to consider using layer (blending) modes so your textures don't take away from the image underneath.

Now the moon also--I dunno if it's supposed to be like a tattoo on her skin, or just a decoration in the corner. Blending modes would help it appear more as a tattoo, if that's what you were going for. If it's just a decoration and the placement isn't of great consequence to you, it might look better positioned somewhere else since it's right next to the eye which makes a lot of detail on the right half of the image and an imbalance on the left. Along the same train of thought, be sure you don't forget to consider cropping your work! I see that you didn't change the document size from the original picture, but don't forget that how a picture is cropped can affect how interesting it is and can do a good deal to improve or take away from the image.

Overall, I think you should experiment with blending modes, pay attention to details (as with the eye), and try to have more of a message or feeling you're trying to convey to your viewer.

Hope this helps!
The Artist thought this was FAIR
4 out of 4 deviants thought this was fair.

this looks sooo dreamy

Reply

Very nice! Need to practice on making it look ore clear though, but I do like it

Check out my pictures

?
Reply

Reply