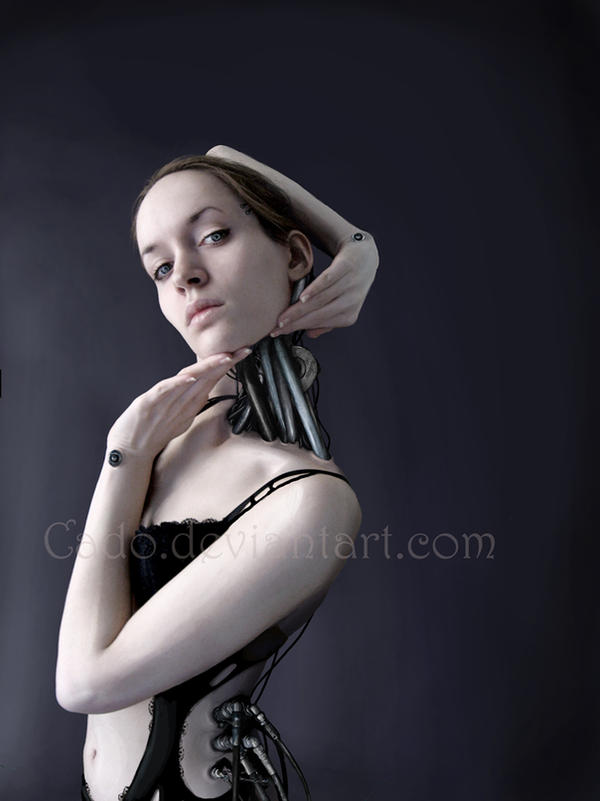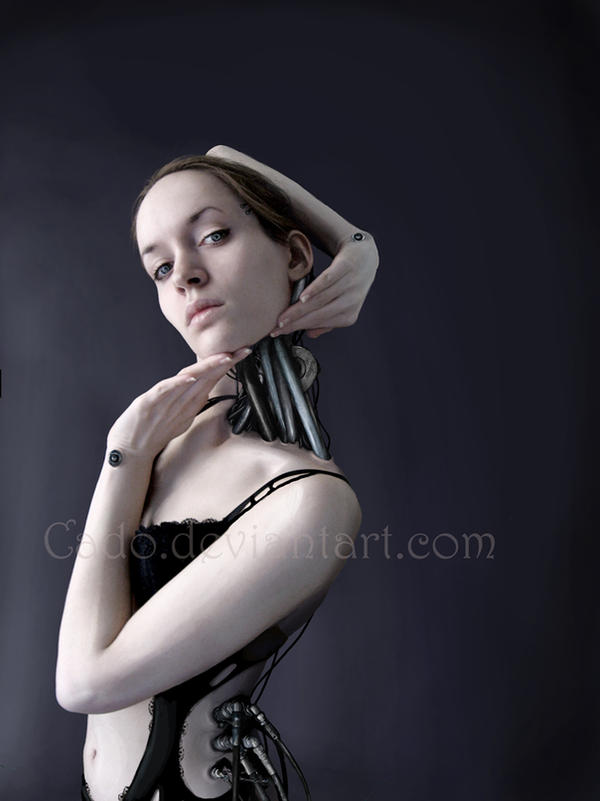 Watch
You guys must be tired of seeing my face over and over again in my photomanipulations, hehe. But the thing is, once I get an idea, it's pretty damn impossible to find a stock image that is EXACTLY what I need. So you'll have to do with me! Now as a cyborg - taking over your local neighbourhood, and generally messing with your head.
I apologize for the watermark, but I don't like the idea of people stealing my face. It's already happened with my Kitty Hood pictures, or so I've been told.
This barely even looks like me anymore, but regardless of that, please keep pervy comments to yourself.
---
Media:
Photo taken by me, of myself, Photoshop 8.0 and a Wacom Tablet.
Music listened to:
"Take Me Into Your Skin" by Trentemoller. Fitting song, now that I think of it. Go listen to it! It's the most soothing music I've heard in a long time.
Time taken:
Too long. x) But I'm iffy about details, so it always takes longer than it should. I also put a lot of general painting in this as usual.
Stock used:
Connections
by ~
Pax-Caryatid
Down the Tubes
by ~
neubie
Gears
by ~
stocked
Last but not least, a big thank you to the stock artists that make life easier for the rest of us.

Edit:
Added more skin to the neck area.