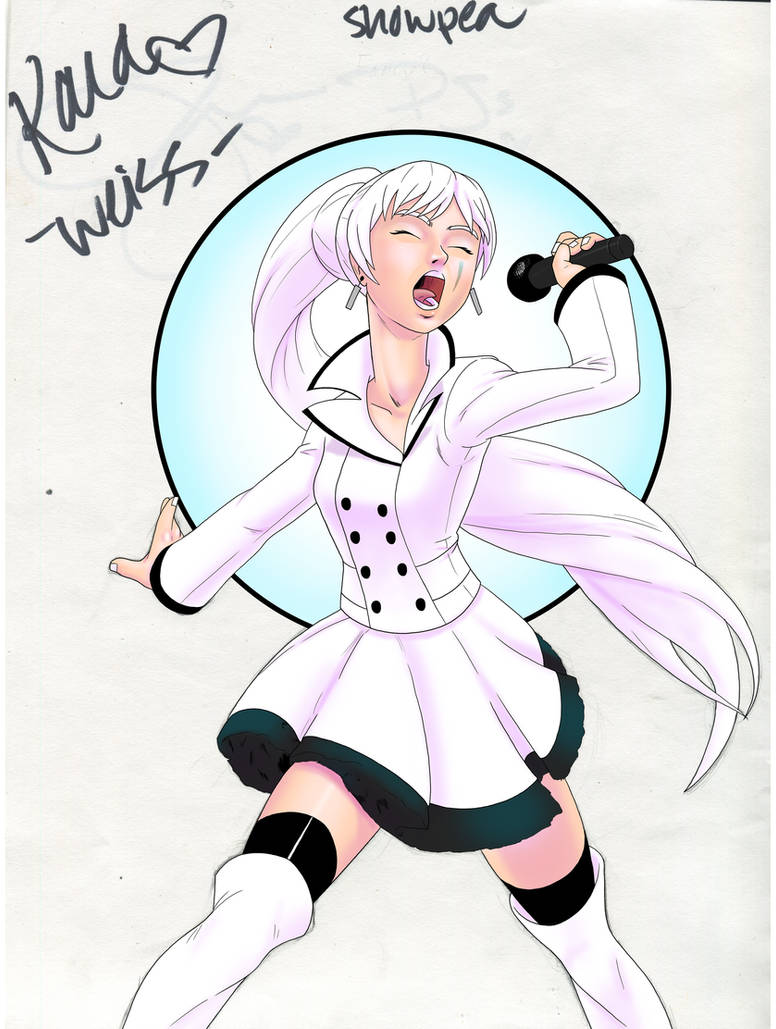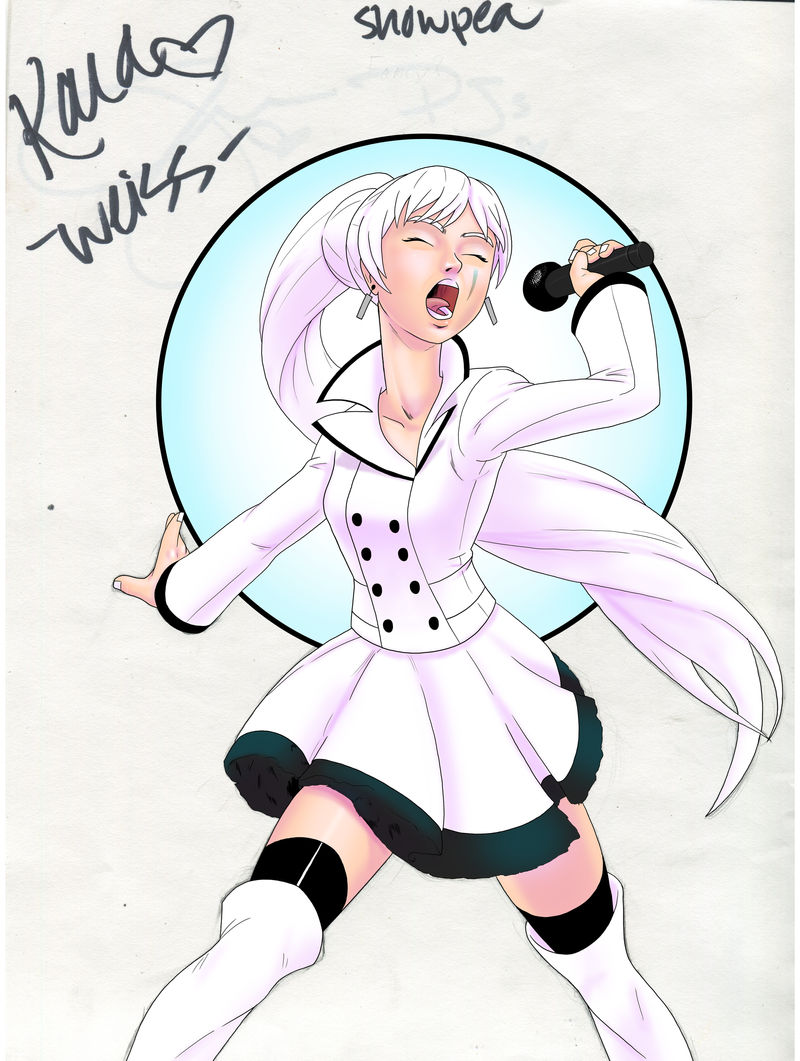 Watch
Thanks to Kara Eberle for signing a blank page!
I had Arryn and Kara for my second autograph session, and since they're primarily known for Blake and Weiss I asked which outfit they'd like. Kara chose Snowpea. I chose singing, because I love Weiss singing.

Two more to go.

Work the crowd, Weiss, work it owwwt!!

The pose is the sort of attitude I want Weiss to have in Mistral now she is away from home. Good choice of outfit for Weiss, reminds me of some of the faux-retro stuff the woman singers had on in the MTV videos of my wasted youth.

Reply

wait, did you have Kara sign the paper first and then you drew around it?
Reply

Yep. Same as all the RTX signatures. Made a project around it.

EDIT: Should probably clarify, for the most part I asked which character they'd like drawn. Some people only really had one character, or only had one character I knew. So with Kara and Arryn, who were primarily Weiss and Blake, I asked which outfit they'd like.
Reply

She looks like she's really into it! What song do you think she's singing?
Reply

Really now, how awesome can Weiss's concerts get?
Reply

Reply

Reply

Very well done....I don't know but I see gem in Weiss right now.
Reply

....I get it. (I don't get it)
Reply

You said gem, so I replied with a Gem. I guess you don't watch Steven Universe? I think Weiss and Pearl are very much alike.
Reply

Oh....I meant like Gem ugh...the singer pop person. She got a reboot, and Weiss' pose reminds me of a Gem song pose thing. But I do watch Steven universe. I just didn't understand your meaning, but now I do.
Reply

Reply