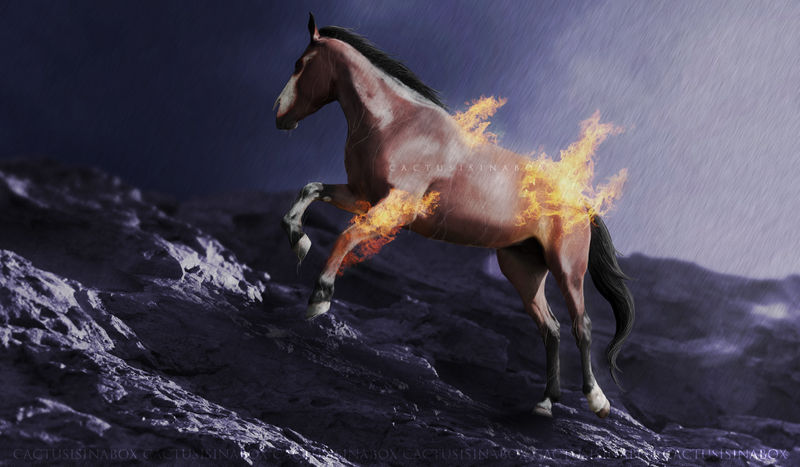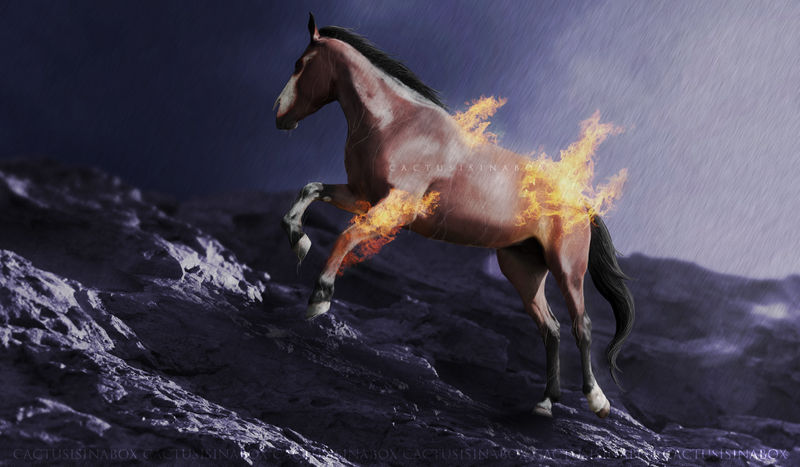 CLICK DOWNLOAD TO VIEW A HIGHER QUALITY AND LARGER VERSION OF THIS IMAGE.
Then someone will say what is lost can never be saved




Despite all my rage I am still just a rat in a cage




Now I'm naked, nothing but an animal




But can you fake it, for just one more show?




And what do you want?




I want to change


And what have you got, when you feel the same?

BULLET WITH BUTTERFLY WINGS - SMASHING PUMPKINS





ABOUT THE ART.

First piece of art in forever that I have really gotten into and put serious effort into. Made for a contest on Ponybox.com, it was supposed to be sort of a contrast of elements, hence the fire on the horse still going strong through the rain. And she also wanted something not really gory, but along the lines of that. I also think this might be the first time I've really stuck to my idea for a piece no matter what.

BEHIND THE ART.

Photoshop Elements 7.0

Bamboo Fun tablet

47 layers

5 hours

STOCK USED.hvmk.deviantart.com/art/10-173… loopie2008-stock.deviantart.co… creativenature-stock.deviantar… creativenature-stock.deviantar… altingfest.deviantart.com/art/… siljaergstock.deviantart.com/a… roontoo.deviantart.com/art/Tab…

All else

© CactusisinaBox 2012

.

Thanks for viewing!

Well for starters I just like to point out, I mark fairly hard so bear with the stars because I think this is a lovely piece.
Okay first off vision I gave you 3 I honestly like this, although this image could be a bit bigger to show more detail but thats not a major issue, and may just be me! I love the lighting here although, this could use more of a shadow underneath as you see everywhere else on this image the lights are followed by dark shadows and I feel as though he needs a stronger one. Another thing is the rain, it should be followed through the whole image and not just the back so more into the foreground and not stop just at the horse.
For originality I gave you 4 1/2 because this is lovely work the face, and how it's fire/water, I have not yet seen a piece like this and find it most interesting, or more yet intriguing. Overall I really like the idea or inspiration would you, for this piece.
For technique I gave you 3 1/2 because it's nice just maybe a little more time could have been spent on the tail and mane the back tail looks a bit stiff and could have used a little bit more of loose wet strands crazy in more places because he's running, the mane is fine and looks lovely for this work.
Overall impact is 3 1/2 I really love the work and idea put into this piece and cant wait to see more work from you!<3
This may be a weird critique from someone you do not yet know haha.
The Artist thought this was FAIR
2 out of 2 deviants thought this was fair.