There's a guy called TheBawssFrom90s who's a pedophile, more like a predator who already went after two girls on the website. Here's the conversation I had with the one who warned me since I too am still a minor.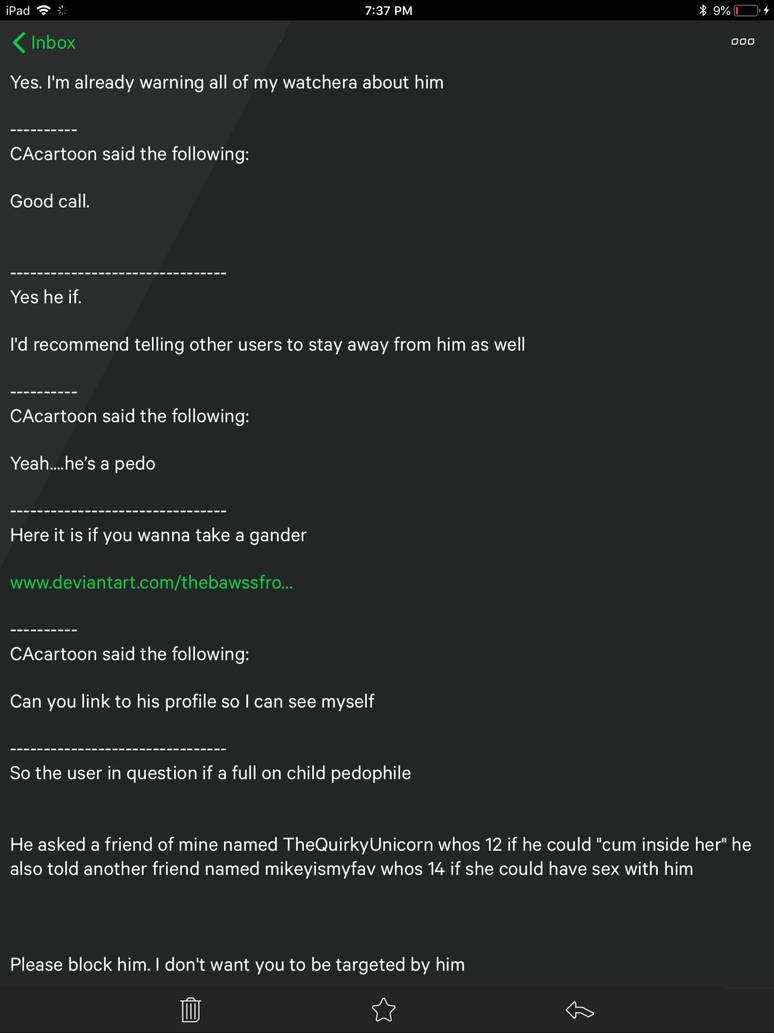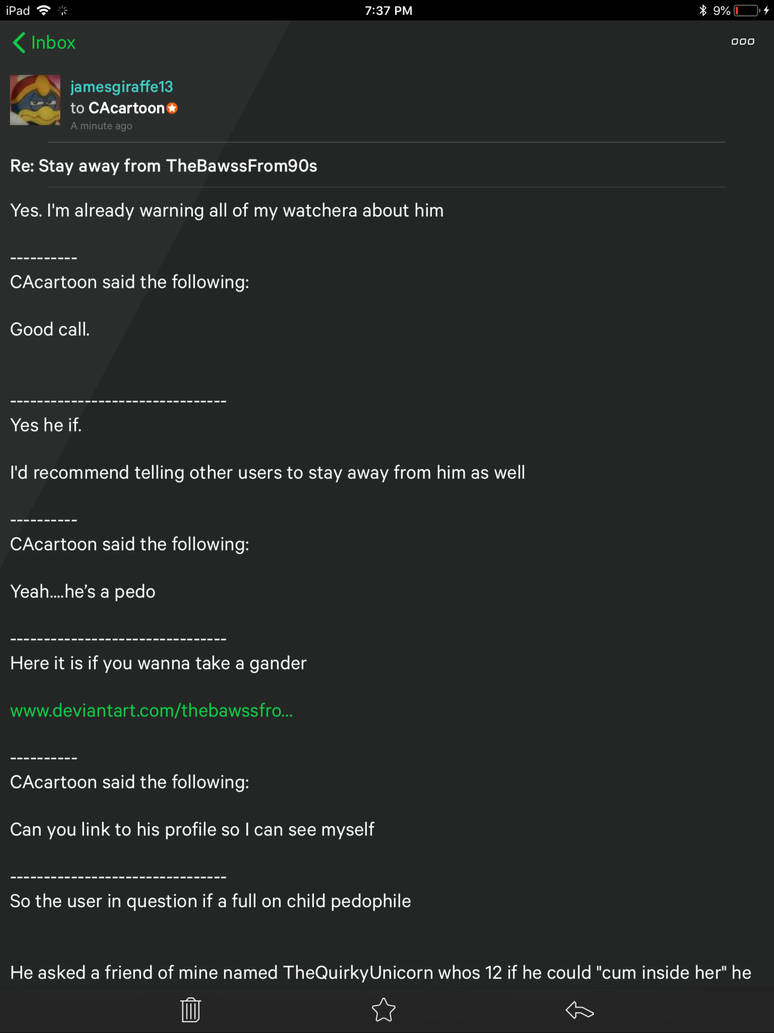 And here's a link to the pedo's profile: (I hope it works )
www.deviantart.com/thebawssfro…
and when hen you go on his account before blocking him, you can see in his profile comment section what people have said he did and there's two people who've already been harassed by this....thing.
TheQuirkyUnicorn and mikeyismyfav have been harassed by him, as described in the pictures that first warned me about the user. And if you want more information you'll have to contact them.
''I'm merely doing this to protect my watchers and my younger audience members.
REMEMBER: Dont go harassing the individual or anyone mentioned in this post. Harassment is unacceptable no matter who does it.