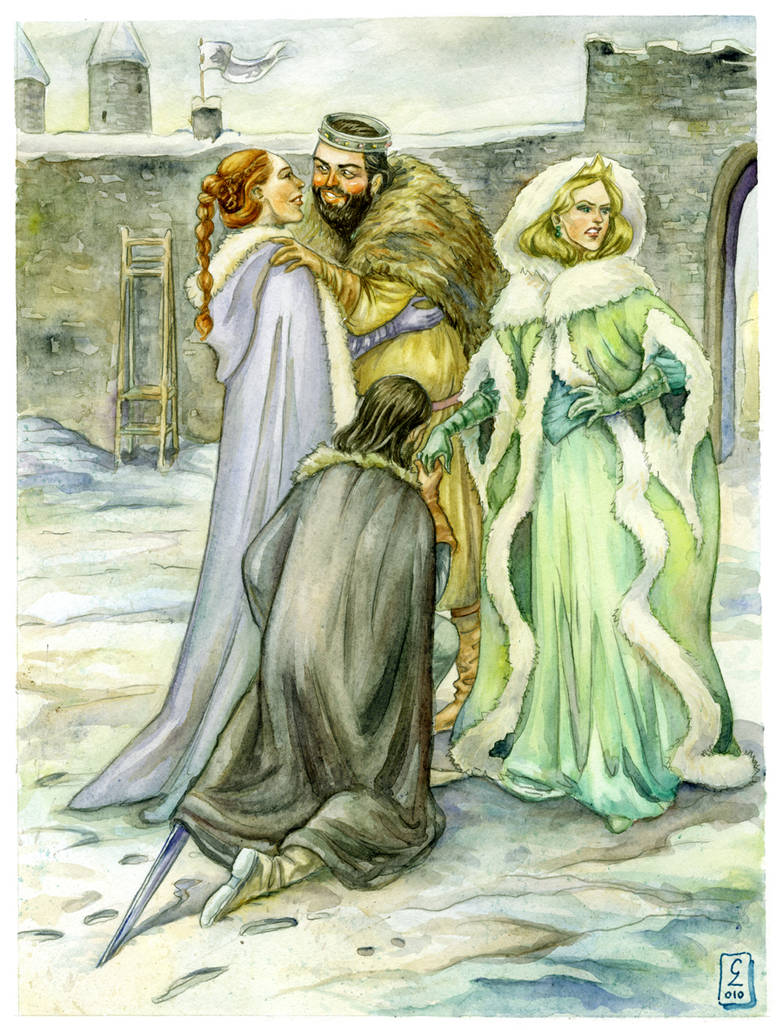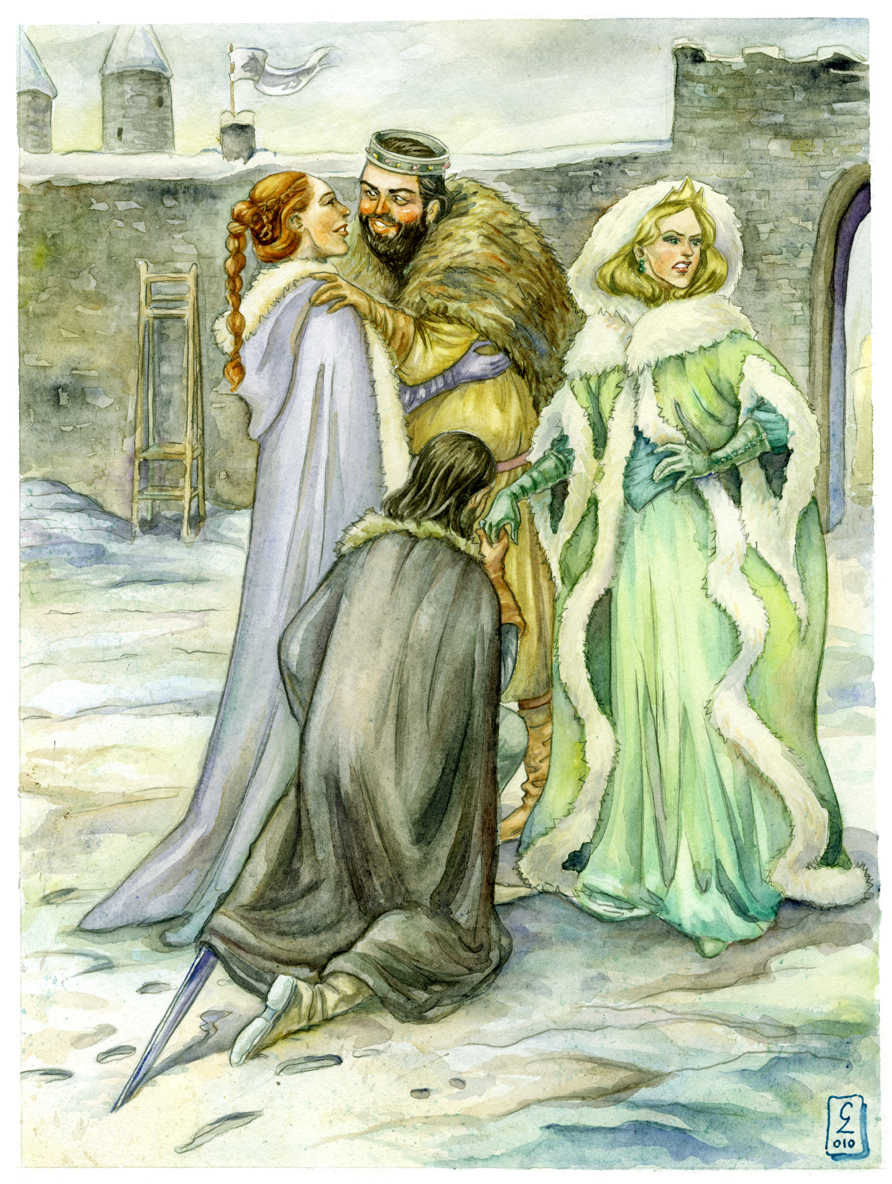 Watch
Eddard & Catelyn Stark welcoming the royal couple in Winterfell, at the beginning of
The Game of Thrones
Commission for
Redcandle17

"Robert's queen, Cersei Lannister, entered on foot with her younger children. The wheelhouse in which they had ridden, a huge double-decked carriage of oiled oak and gilded metal pulled by forty heavy draft horses, was too wide to pass through the castle gate. Ned knelt in the snow to kiss the queen's ring, while Robert embraced Catelyn like a long-lost sister."
"His lord father had come first, escorting the queen. She was as beautiful as men said. A jeweled tiara gleamed amidst her long golden hair, its emeralds a perfect match for the green of her eyes. His father helped her up the steps to the dais and led her to her seat, but the queen never so much as looked at him."
"Robert wore thick brown gloves and a heavy fur cloak with a hood that covered his ears, and looked for all the world like a bear sitting a horse"
A Game of Thrones
, HarperVoyager edition, extracts from pp. 40, 50 and 109 respectively.
Watercolours on Hahnemühle Bamboo 265 gsm.
ASOIAF (c) George RR Martin
Kindly reblog from here so I can keep tracks -
dotofink.tumblr.com/post/78779…
- Thanks!