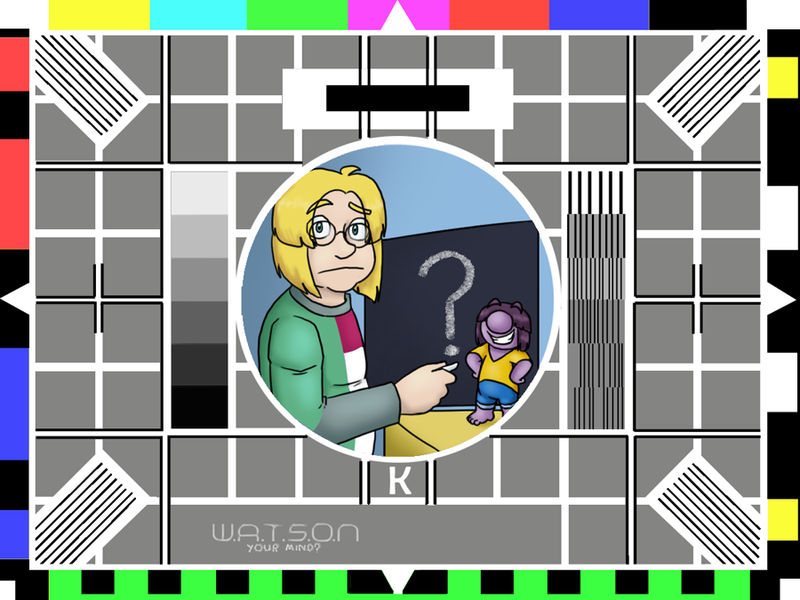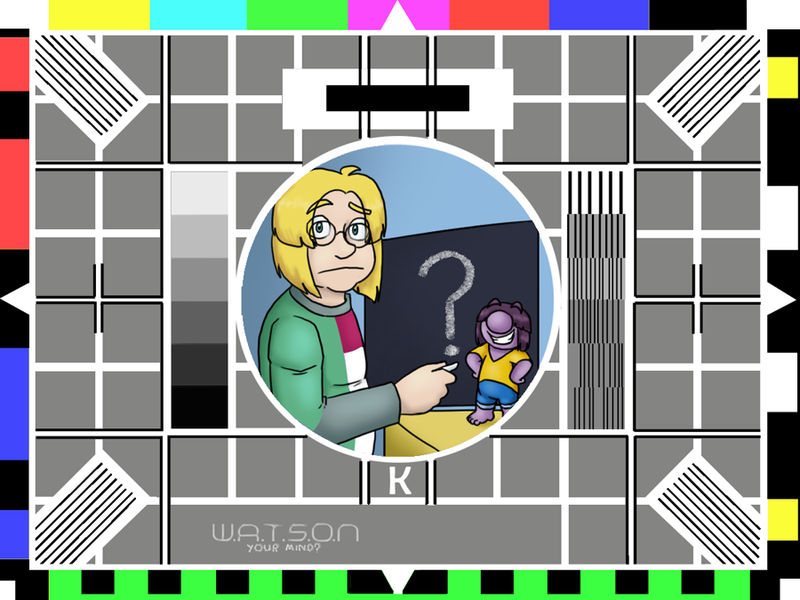 Watch
A parody on the old BBC 'Testcard F' that used to show up when the channels weren't broadcasting anything.

This was more or less inspired by the fact I saw the clown doll and anything vaguely clownlike tends to make me think of Booker.

This is cool! I like Kyler's expression.
Reply

Just think how many people there are out there now that will have no idea that channels actually used to stop broadcasting at certain times! Crazy!
I still remember when Channel 5 launched!
Reply

Granted, there are digital channels that don't always broadcast stuff either, but they never have anything quite so colourful for place holders. ¦D

Me too! 1997, I think? It's like another world...
(I always wanted to know where the BBC got their funky easy listening music for when the early morning Teletext was on)
Reply