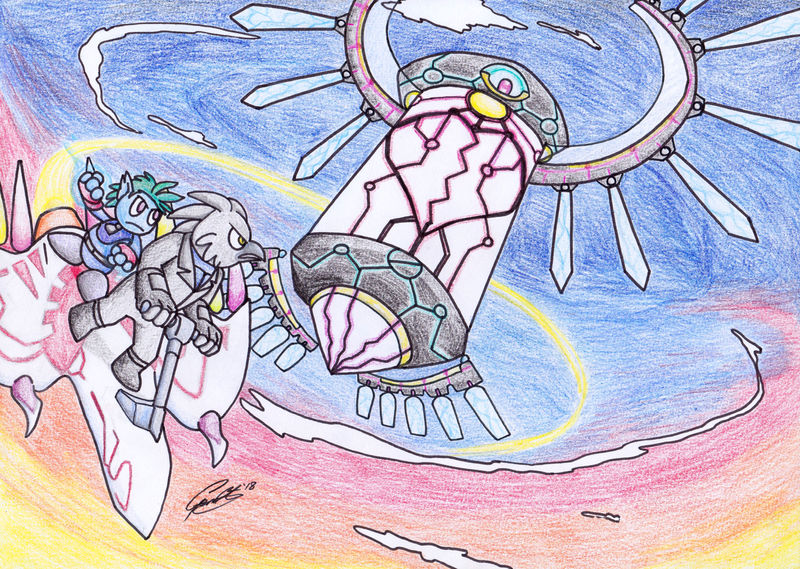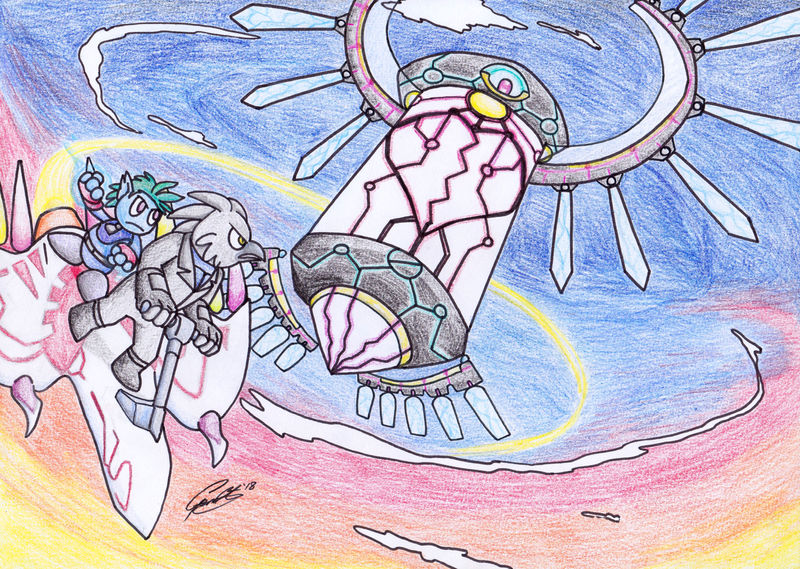 Watch

Lordy, Star Dream is such a cool boss. You did a great job putting it to paper - I love how the colors turned out especially.
Reply

Thanks! Using coloured pencil forces me to experiment with blending to get the shades I want. It certainly makes me appreciate the freedom of digital colour pickers. ¦D
Reply

That's an intimidating-looking opponent!
Reply

Oooh, I love this! I haven't watched any Kirby things, but this image drew me in because of the colors and the cool design of the Star Dream. Awesome work!
Reply

Thank you! Coloured pencil is a bit tricky to get looking decent on large areas like skies, but I enjoyed experimenting with blending those particular colours together.
Reply

REALLY awesome work on this! I love that both Mux and Reegan are piloting the Dragoon from Air Ride!

Reply

Definitely one of my favourite designs (possibly because I remember it from Smash Bros, but gotta admit it does look cool in its own right ¦D )
Reply