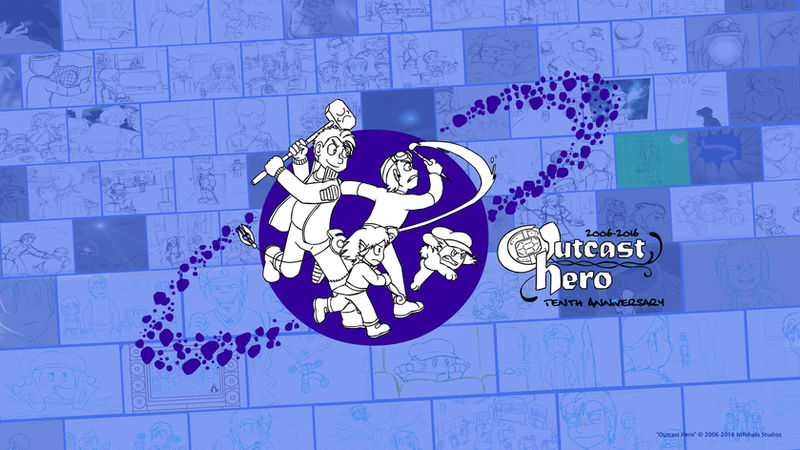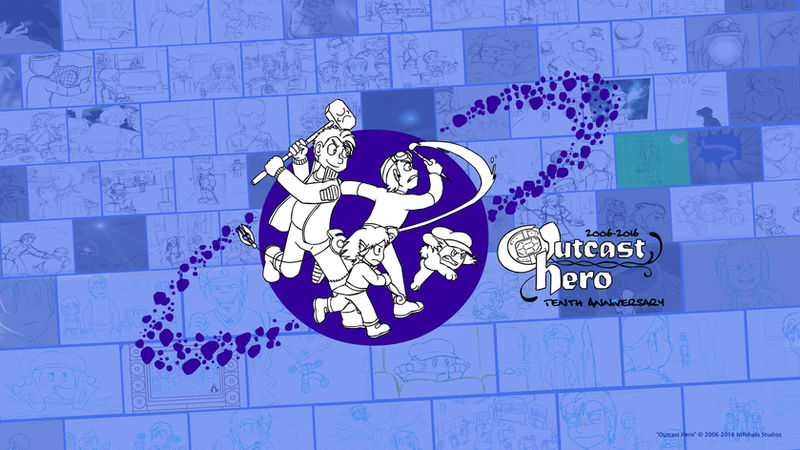 Watch
Life is speeding past and I like to set these dates in order to look back and reflect. Ten years ago, on this month, I started creating Outcast Hero.


For those of you who are new to my work, Outcast Hero is an ongoing animated sci-fi film project. It serves multiple purposes - one of them is that it helps me to overcome various challenges. Another is the act of being able to reach out and connect with other people on an emotional level.
Over these ten years I have met a lot of people, learned new things about filmmaking and about myself. The story continues to be refined - I'm discovering new and better ways to tell it all the time.
A massive thanks goes out to all those who have contributed to the Outcast Hero project - in scratch track, in script editing, in feedback…those who have contributed simply by letting me know of their enthusiasm. I can't count how many times I've been low and an encouraging comment or sketch has moved me to keep going.

In some ways, Outcast Hero is a marathon. One I
wanted
to be on. And the people on the sidelines cheering, the ones that run with you for a few miles, or even the whole journey, they're all making such a difference.

I need to sit down for a moment-- TEN YEARS?!
Holy smokes, time flies D:
Still loving these characters though!
Reply

That's good to know - I wouldn't want them to wear out their stay before the movie was even finished, haha!
Reply

Here's to a fruitful OH future!
Reply