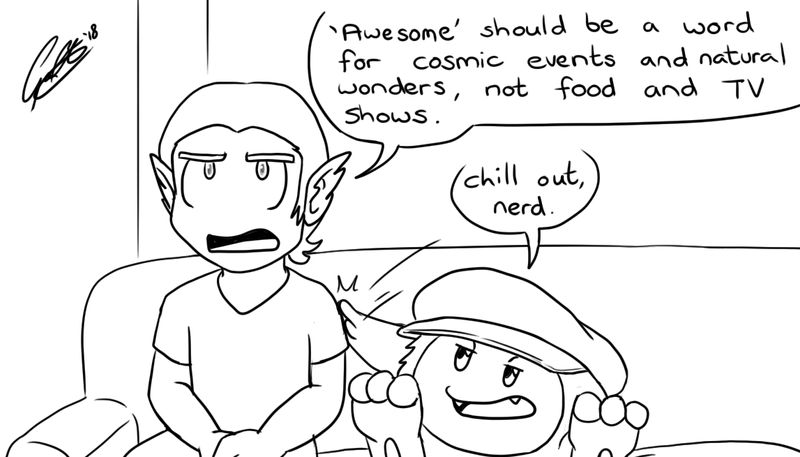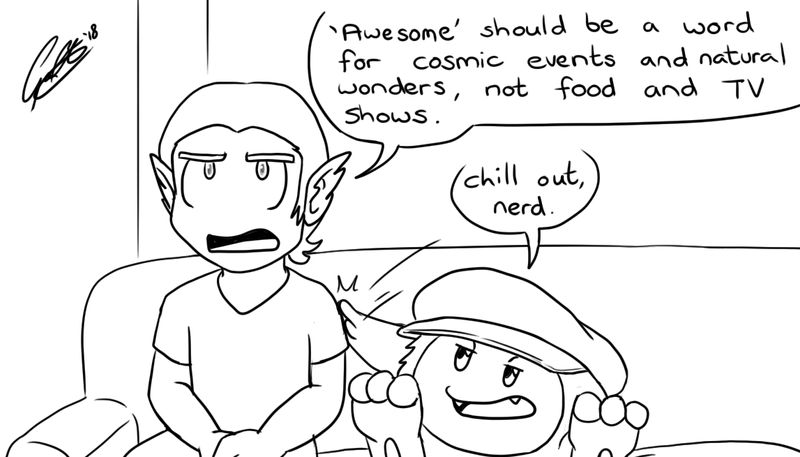 The dialogue on this image was inspired by a convo between a popular scientist and someone on Twitter.

Marlon doesn't usually use terms of endearment, but calling Ade a nerd is one of them.

excuse u Ade I will use the word "awesome" however and whenever I want
I do love seeing the characters from this project interact though %D

Reply

Haha I don't see Ade canonically being THAT much of a stick in the mud, though he does overly scrutinise stuff at times, and perhaps picks out logic errors in certain fiction.
Reply