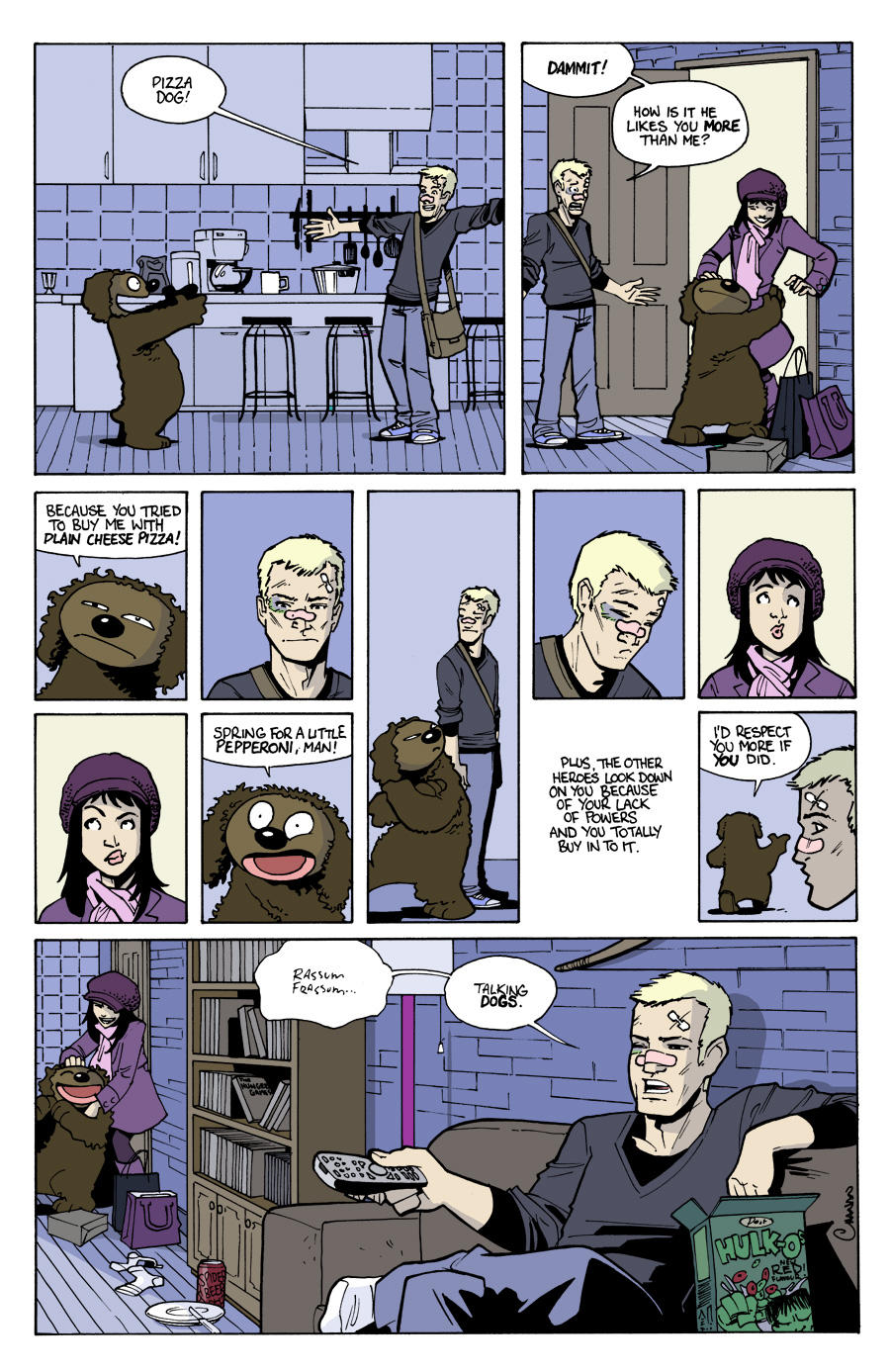 Watch
A little Muppet mashup with Hawkeye(s) for this week's Line is Drawn at Comics Should Be Good.

Reply

Reply
Reply

Marvel needs to get you to do a full issue.

And I'd refuse to eat the red Hulk-O's, green (or grey) or nothing for me.
Reply

Anything that just states a colour is flavour is a no go for me.

'Try it! It tastes blue.'
*bleagh*
Reply

Ah man, see you know it's good when you get the Rowlf voice in your head, and I got a head full of Rowlf on reading this. Your ability to channel the Muppets borders on the supernatural.

Reply

Sean, the Muppets are my heroes! All of them.

What a fun week!
I always saw Rowlf as the wisest of the Muppets. Some might think it's Kermit, but Rowlf is the one even he turns to for advice.
Reply

Oh man, that is great! Really captured that Rucka/Aja feel here.
Reply

Thanks! (You mean Fraction/Aja?) I had a few issues lying around here for maximum research. Even the correct layout of Hawkeye's pad since it's all so meticulously designed.
Reply

Reply