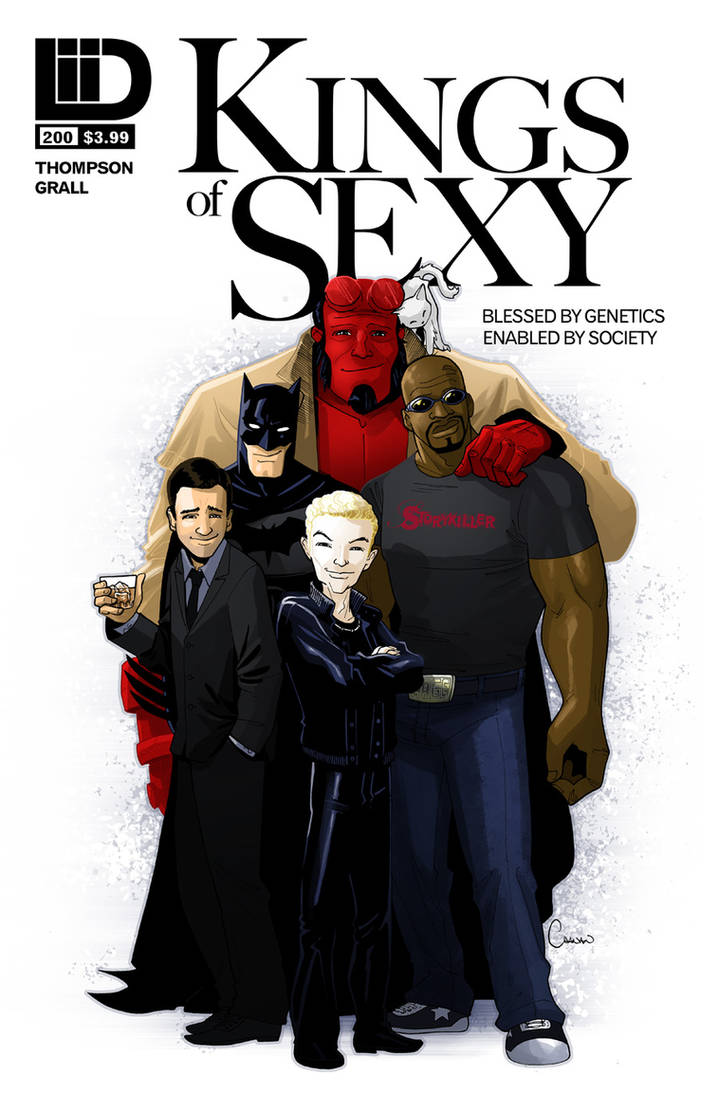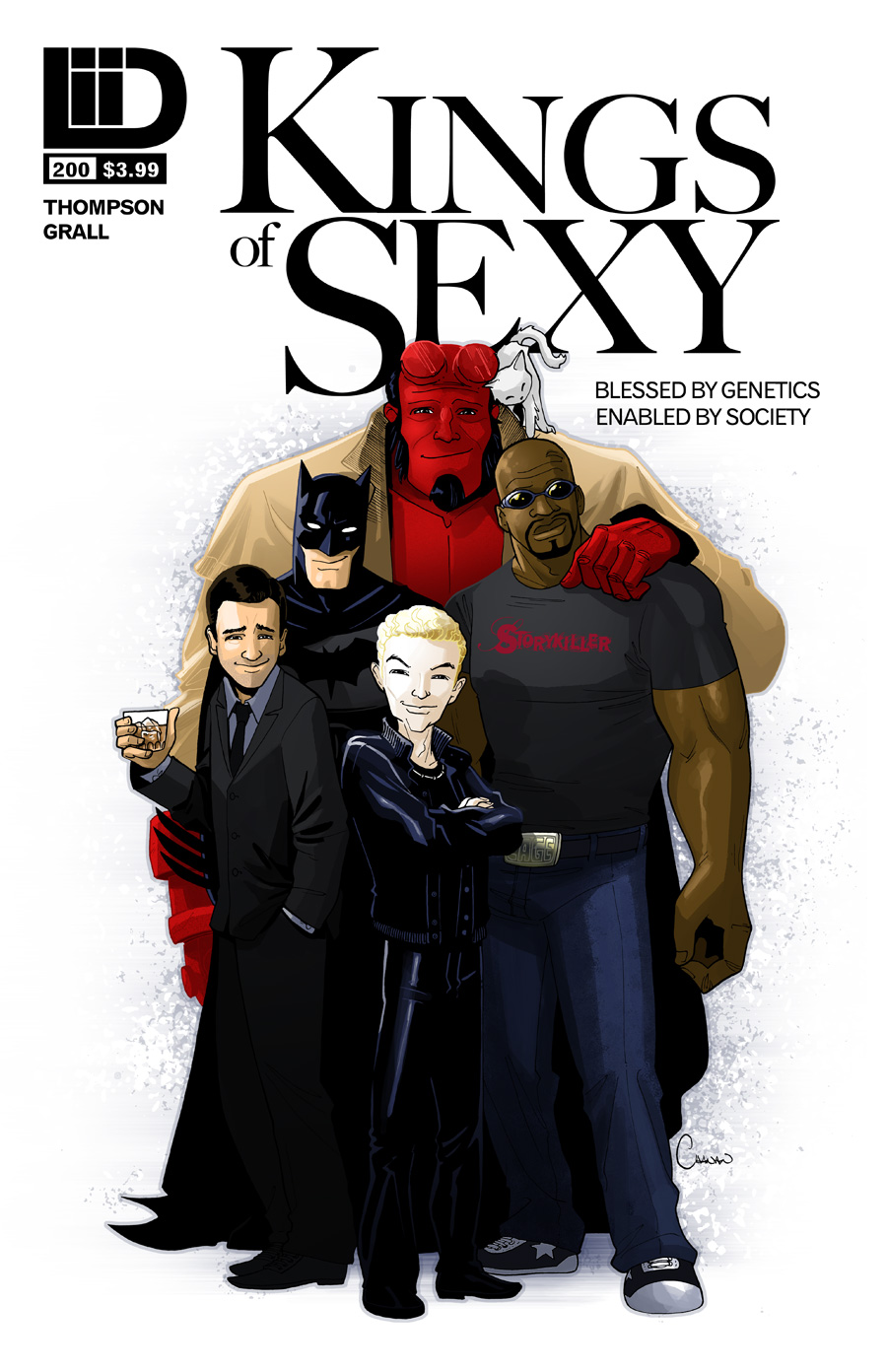 Watch
Done for the Comics Should Be Good blog over at comicbookresources.com as part of the 200th edition of their mashup art feature, The Line It Is Drawn.

So, the thing with these mashups is I don't choose the characters, I just draw 'em. This particular bunch of 5, Batman, Hellboy, Don Draper, Spike and Luke Cage was chosen by a blogger at Comics Should be Good who thought such a pairing should be called the Kings of Sexy.

I think "Blessed by genetics. Enabled by society." is my new favourite phrase. Looks aren't everything. In fact they're nothing. (Said the ugly guy...)

At the enlarged version is a technical problem. The lower part of the image is shifted a bit to the right. Maybe scanner troubles?
Reply

Looks okay on my end. Do you mean the funny angle on Cage's leg? That's just my terrible drawing.
Reply

I was gonna say, what MAKES that image (aside from the awesome slogan), is Hellboy in the background, "Hey girl"ing it up with the rest of them.
Reply