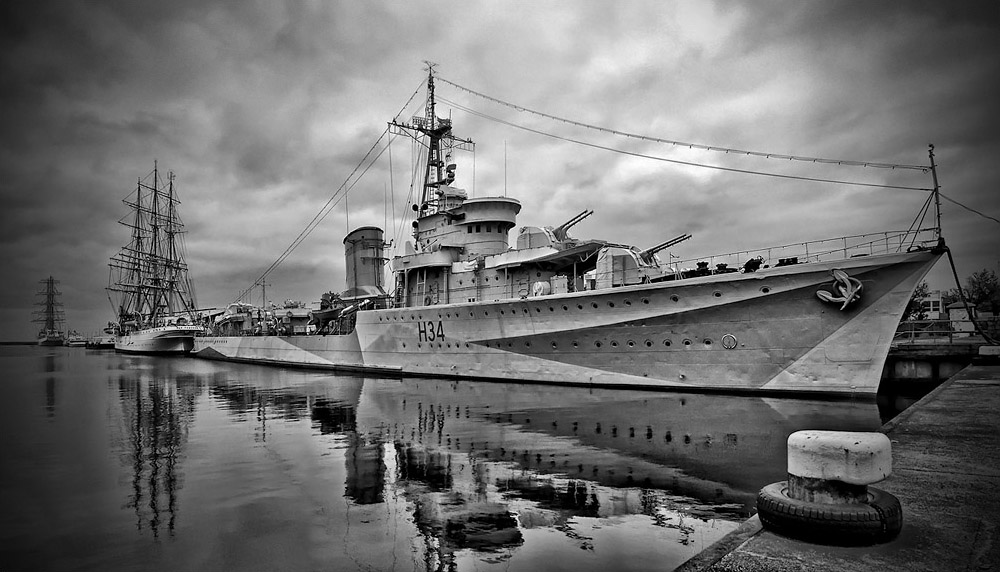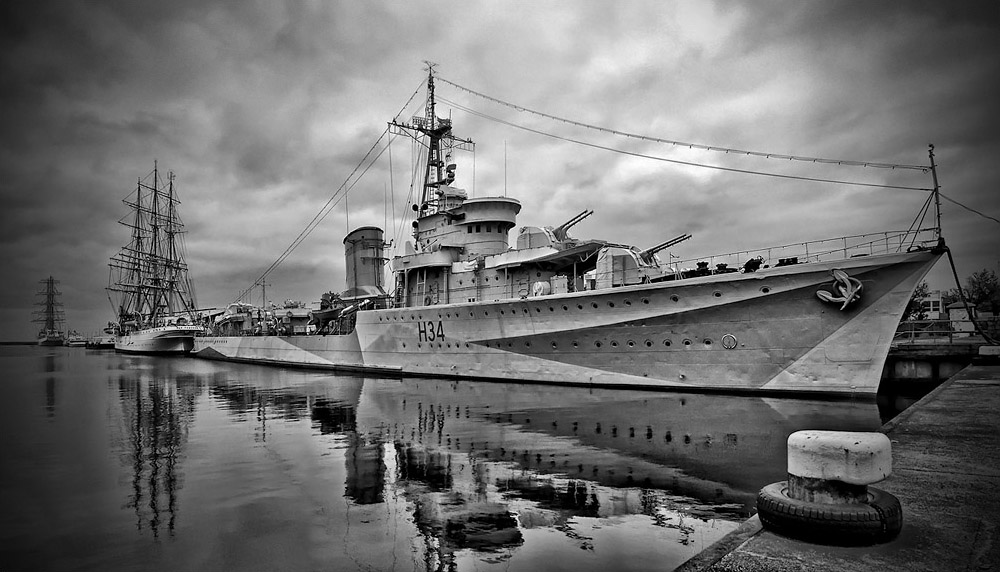 ORP Blyskawica (eng. Lightning). Polish destroyer which took part in The Seccond World War.
Gdynia, Poland.
Panorama made from 5 HDR pictures, each made of 5 exposures.
Coments and favs much apreciated

More at
[link]
w w w . c 1 n 3 k k . c o m z e . c o m
Daily Deviation
Given 2008-04-14
Suggester said: "It is rare, in my experience, to see black & white photos of such amazing quality. This one displays a beautiful gray tonal range and unsurpassed detail. Add all that together with elegant, yet simple composition and you have this exceptional photograph that gives a superb depiction and record of an amazing piece of naval military history."
ORP Blyskawica
by ~
c1n3kk
(
Suggested by ericthom57 and Featured by evanhwong
)