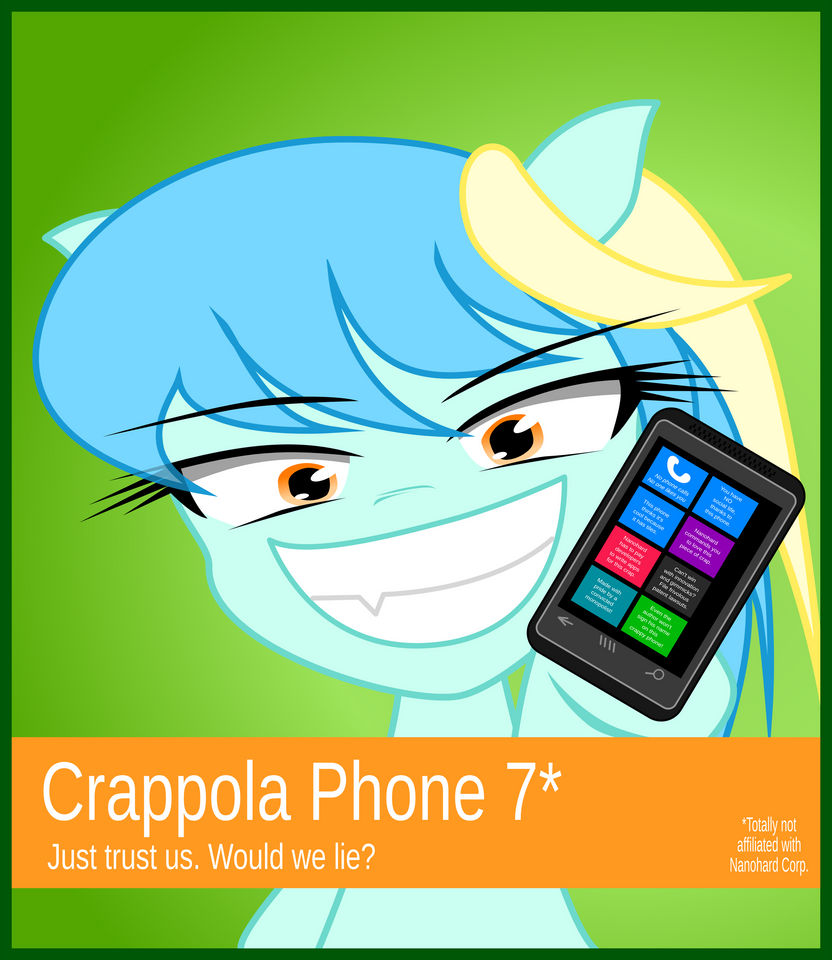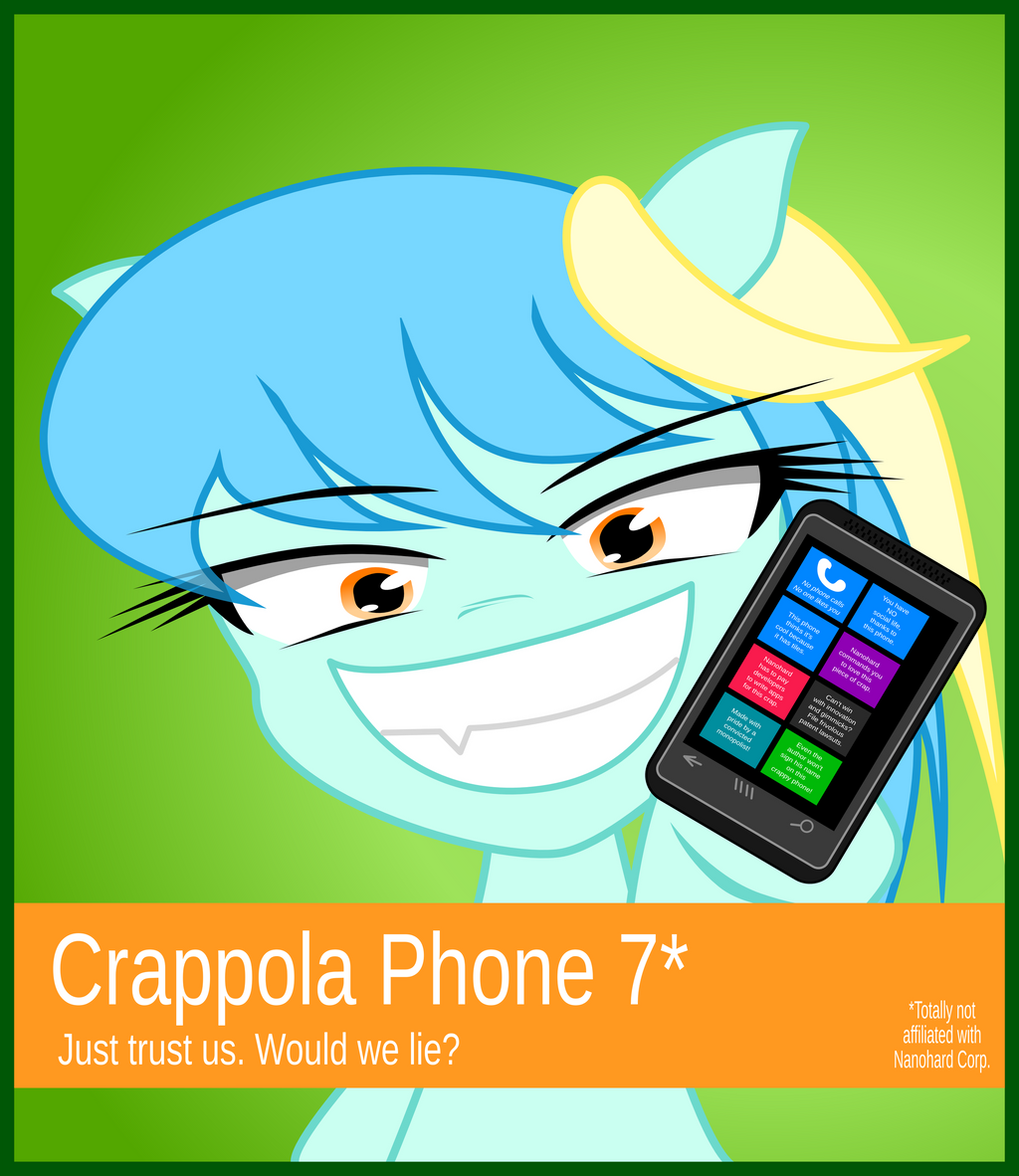 Due to moderate demand, here's a special higher-res version of DD's Crappola Phone 7 poster from
Trollin' Trollin' Trollin' 5
.
And yes, that's poster #1... there will be a #2 later.

Enjoy!

Reply

Only #1, ohhhhh noooooooooooo...
Reply

Reply

Reply

Her smile is making me afraid what will happen if I don't buy her phone...
Reply

haha, well technically it's not her phone... she wouldn't use one of those even if they paid her...
...well okay, unless they paid her a LOT of money, lol.

Reply

heh, she looks kinda evil with the eyes and smile
Reply

Reply