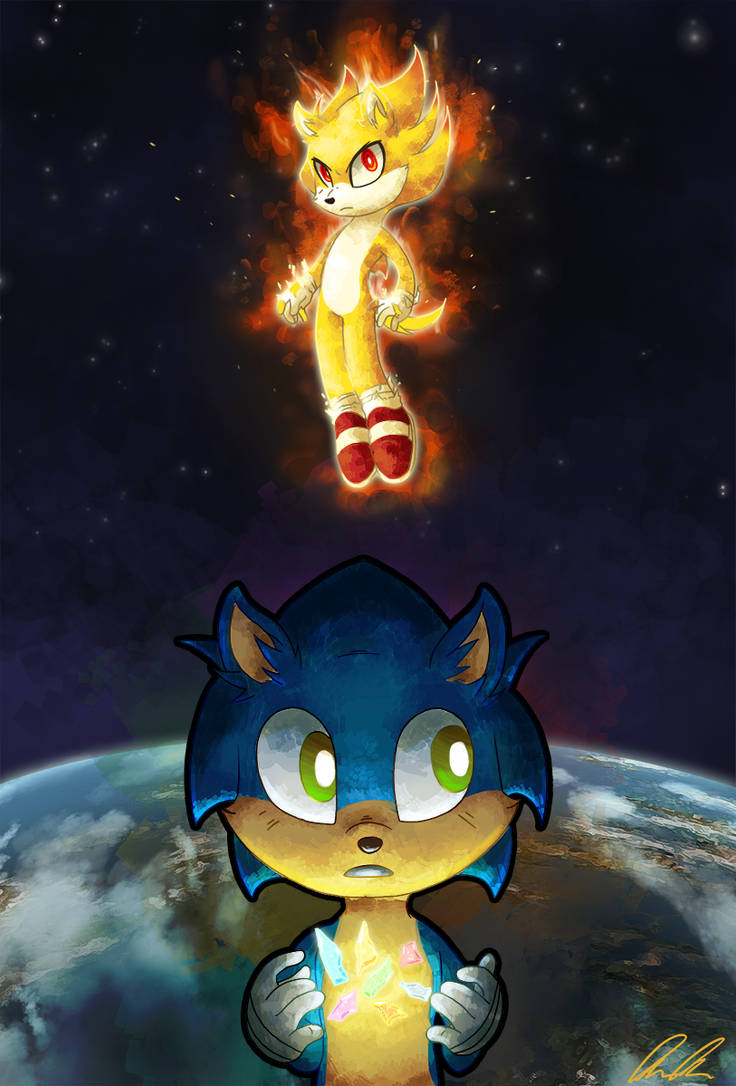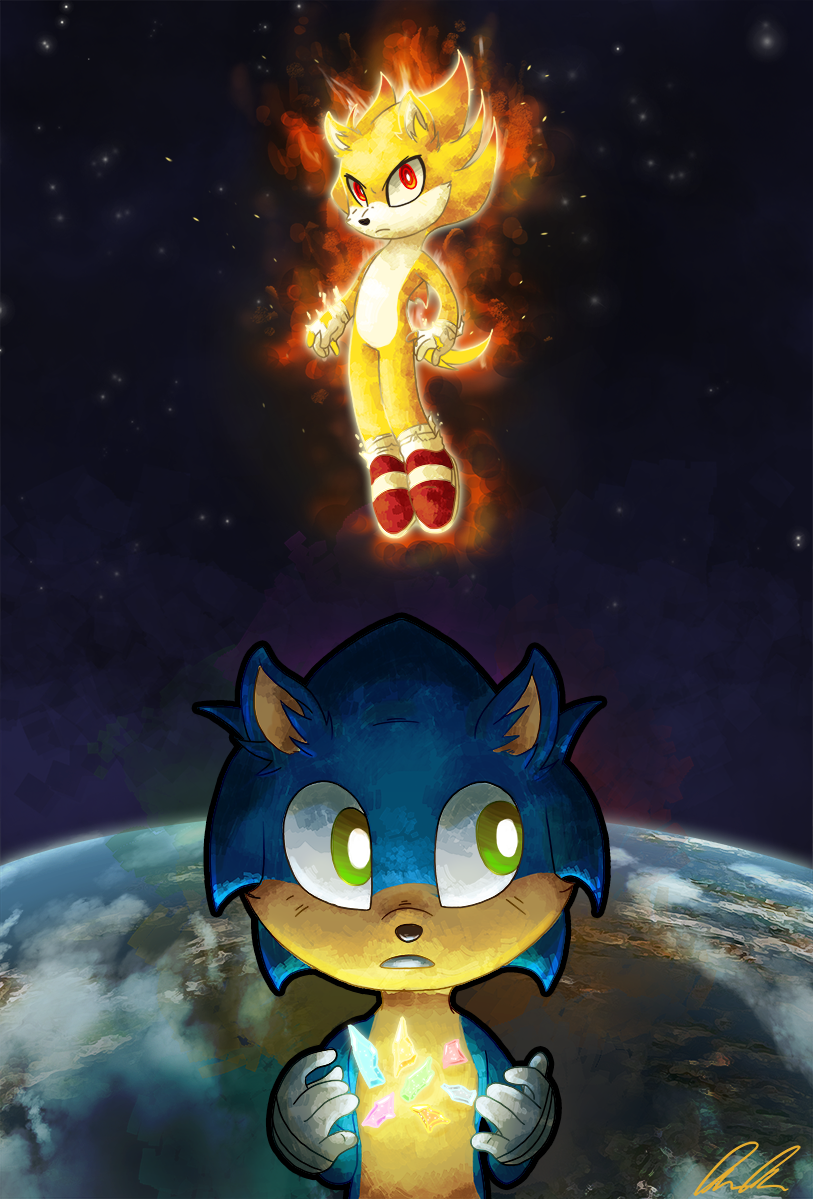 Watch
Time for Super Sonic

I didn't really change Super Sonic's design much other than how I'd already changed Sonic's design to begin with. The most I've done is tip his quils with red and have it that the excess power is ripping apart his gloves and socks.
I actually don't like Super Sonic, if only because he's such an "Insta-win button". And let's face it; Super Sonic is just Super Saiyan and the whole "We gotta collect the Chaos Emeralds!" is just collecting dragonballs. You know it's true!! The whole Super Sonic idea is just really weird to me, but it's been around since the second game so it's a pretty well-established concept and there's no real getting away from it.
However, personally I feel there SHOULD be a downside to being ultra powerful and untouchable and pretty much invincible and able to win everything instantly. Although I never really read them, I always liked the Fleetway idea that Super Sonic is in fact this really psychotic mutherfucker who is useful and needed when the time calls for it, but who is also malicious and extremely destructive. It gives the insane power a heavy downside which would give characters a reason to not use it all the friggen time to win everything instantly. (because if there is no downside, why NOT use it all the time for everything?)
In my setting, Super Sonic isn't exactly psychotic or malicious, but he is more a force of nature. He is destructive and extremely powerful, but he is also completely neutral as to what or who he does damage to and has no concept of collateral damage. There is no sense of heroism or sadism or being drunk on power. it's just emotionless destruction focused on a specific target. And even then the target in question is usually rather broad. Anything within that area is considered fair game.
Also, because of this soulless power, every time it's used, it gets a little harder to revert back to a 100%. Your personality might not suffer, but you're going to feel some heavy after-effects which could be emotional or physical or both depending on how much power was used and what it was used for.
And of course, using it for too long and using too much power is an easy way to get yourself killed. Heck using the power at all is a gamble as to whether you'll be able to survive when you revert back. It's very easy to just drain yourself of all life without realising it until the power dissipates again.
Also.. Chaos Crystals.
Because "Emeralds" makes no damn sense whatsoever to me. So fuck that.
I'm not sure if I'm at all happy with this

It's not the right style I wanted it to be. But I didn't spend a lot of time on it either and didn't have a clear plan in mind with how I wanted it to look when I started. Oh well. It's not bad. I just wish it was better.
Enjoy!
(Why is Super Sonic always in space?)
Other dudes: