FULL VIEW PLEASE!
Apophysis 7x.15C and a little GIMP.

Big thanks to *
lindelokse
, who kindly filled all the holes that were present in this fractal!

Anyway...lately I'm listening to songs that I used to listen like a year ago (like
Wonderful Life
by Hurts, for example). And this makes me sick.

Edit:
So much faves in so few hours!


OMG THANKS EVERYBODY!




FEATURES!
[link]
by *
Secr3tDesign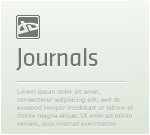 Blue Feature + ContestsI have returned from Yellowstone. It was a great trip. I missed you guys sooo much. :love: I have learned three things from this excursion:

1. :pointr: I will never eat bacon again as long as I live! :sick:
2. :pointr: Spending more than three days with my family is NOT a good idea. We are so dysfunctional that we just end up hurting each other. :ambulance:
3. :pointr: Going without fractaling for a WHOLE week is not cool. :rofl:

:bulletred:_______________________________________:bulletred:

KEY
:bulletblack: Fractals & Other Art Excepted
:bulletwhite: Fractal Art Only
:star: I Have Entered (Multiple Stars, More Than One Entry)

:bull
by =
snow-valkyrie
FOR DEVIANT ART ONLY.



Params:
<flames name="egg">
<flame name="egg" version="Apophysis 7x Version 15C" size="1020 680" center="1.064 -0.095" scale="1275" cam_pitch="1.18682389135614" cam_yaw="-0.0331612557878923" cam_perspective="0.1" cam_dof="0.1" oversample="1" filter="0.5" quality="50" background="0 0 0.129411764705882" brightness="4" gamma="2" estimator_radius="9" estimator_minimum="0" estimator_curve="0.4" enable_de="0" plugins="" new_linear="1" curves="0 0 1 0 0 1 1 1 1 1 1 1 0 0 1 0 0 1 1 1 1 1 1 1 0 0 1 0 0 1 1 1 1 1 1 1 0 0 1 0 0 1 1 1 1 1 1 1" >
<xform weight="0.5" color="0" spherical="0.5" coefs="1 0 0 1 0 0" opacity="1" />
<xform weight="0.5" color="0.518" spherical="0.5" coefs="0 1 -1 0 1 0" opacity="1" />
<xform weight="0.5" color="0" spherical="0.5" coefs="1 0 0 1 -1 0" opacity="1" />
<xform weight="0.5" color="0" julia3D="0.1" coefs="0.089211 0 0 0.089211 0 0" julia3D_power="-5" opacity="1" />
<xform weight="0.119" color="0" symmetry="1" pre_blur="1" hemisphere="0.1" coefs="1 0 0 1 0 0" opacity="1" />
<xform weight="0.1" color="0" linear="0.5" coefs="0.336234 0 0 0.336234 0 0" post="0.954941 0.296795 -0.296795 0.954941 2.96622 -1.852509" opacity="1" />
<finalxform color="0" symmetry="1" ztranslate="0.1" zcone="-0.01" ngon="1" pre_circlecrop="1" coefs="3.56695 0 0 3.56695 -1 0" ngon_sides="4" ngon_power="2" ngon_circle="1" ngon_corners="1" pre_circlecrop_radius="20" pre_circlecrop_x="0" pre_circlecrop_y="0" pre_circlecrop_scatter_area="0" pre_circlecrop_zero="1" />
<palette count="256" format="RGB">
136EBD185B9222517B244058784A268F4101AB4D03BA5E15
D8741E9A6C527F7A777A99B56695BF2288DD2091EF2591EB
42A8FD54B0FD5BB3FD64B7FB65B4F758AFF64EADFD48ABFF
41A6FE44A8FD5BB3FD62B5FB69B7F96DB2ED6AACE66DB3EE
71BBFA70BBFC6AB8F86FBBF973B9F573BEF874BEFB79BFFB
7BC0F97EC1F883C4FA89C8FD8AC8FD8CC8FEABD8FFACD7FC
AED6F9C5D7E6DCD9D4E4D6C9EDD4BEE7D4C5E2D5CCA1CDF0
95C9F689C6FC85C1F582BCEE82BCEE82BCEE84B9E58DA7C2
9696A0C99672FD9745FC892EFC7C17F57F28FF9B4DD0AB8E
B1A2979299A1738490546F804767803B5F81548AB85A9CD3
60AEEE53ABF446A9FA3BA3F8309EF7239AFE1594FD0587F5
0285F30084F10281EB047FE60279DC0073D201447B003B6C
00335E022F56042C4F082E500D3151083D69044379117ED9
4B98D985B2D995B7D7A5BDD5C9C9C9F4BD94D4A989BAB2AE
A0BCD493BDE287BFF085C2F584C5FB7FC4FF7CC1FC82C5FC
96C3EAABC1D8C0C0C2D5C0ADD9A47AEE934CB75200A95310
9B5521A2581EAA5C1CC65A02EB6A04FD7100CC7935805123
646059486F903C69903063902961901F6EB10F7ADA1889EA
2298FA35A1FC48ABFE59B4FD66B9FF69BAFC6AB9FB36A0F8
2E9EFB269CFE1C97FE1893FA0A85EC0082EC0B5089193C5A
27282C382F2B49372B8E42068F3C007E370136180016120F
0B131A01142503213B0114230405071206000811180A243B
0C385F1A4469295174325E853F628037648D386B963D7EB4
428AC64896D85DA3DF84AED8ABA9AA7FC0F887C8FE89C8FE
8CC8FE91C7F6ACC8E0D3CECAF0CBAEF5CDAAFCCFA8E0D6CD
CBCDCFB7C5D29ECAEF96CCFA99CAF3B4CADFFECAA2FEBE8C
FEB276ECA56DFFA962FA9E55BC86608F5F398946124C2A0F
343D46365E811C74BE2793ED46A6FA5BB3FD71BCFD73BEFD
76C0FD6CBAFC4DADFA319FFE2298FC1D91F40A7FDF0773CD
2459851F4260271F1C2F21181E3C582F5B803F729D2472B4
1A82D91582DF2092F21B95FF1997FD1090FB0B84EC0A79D5
1F6DAF194E7A094172054175134E8A0A6DBE0774D10977D0
</palette>
</flame>
</flames>
Image details
Image size
1920x1280px 4.53 MB