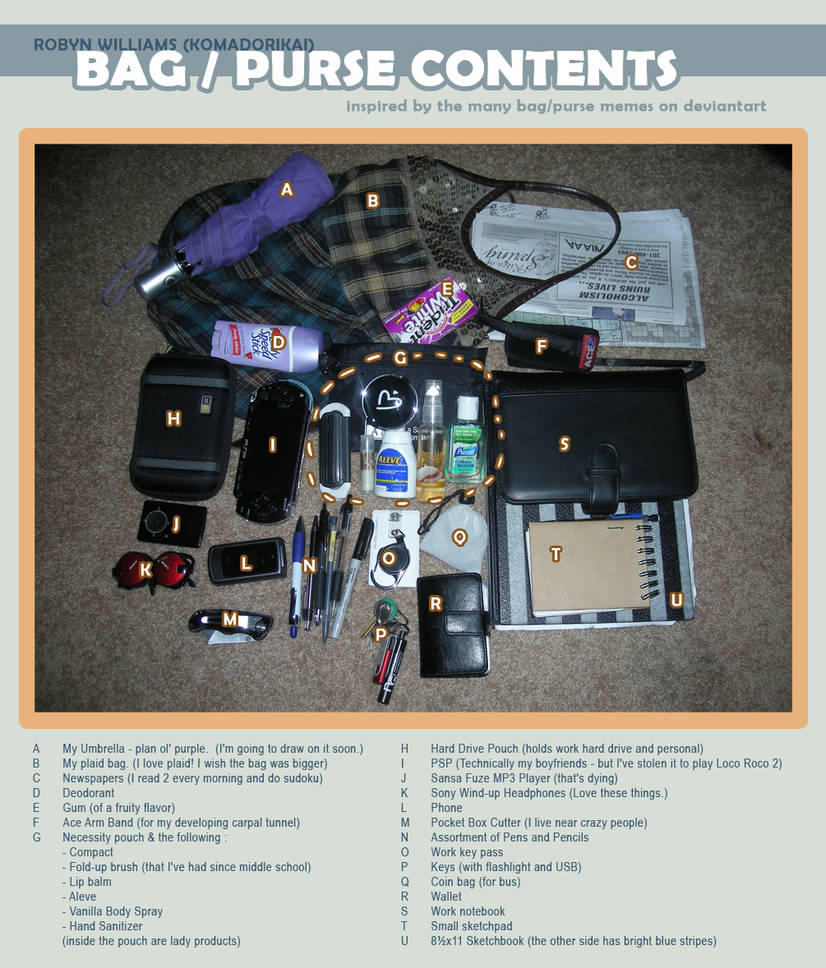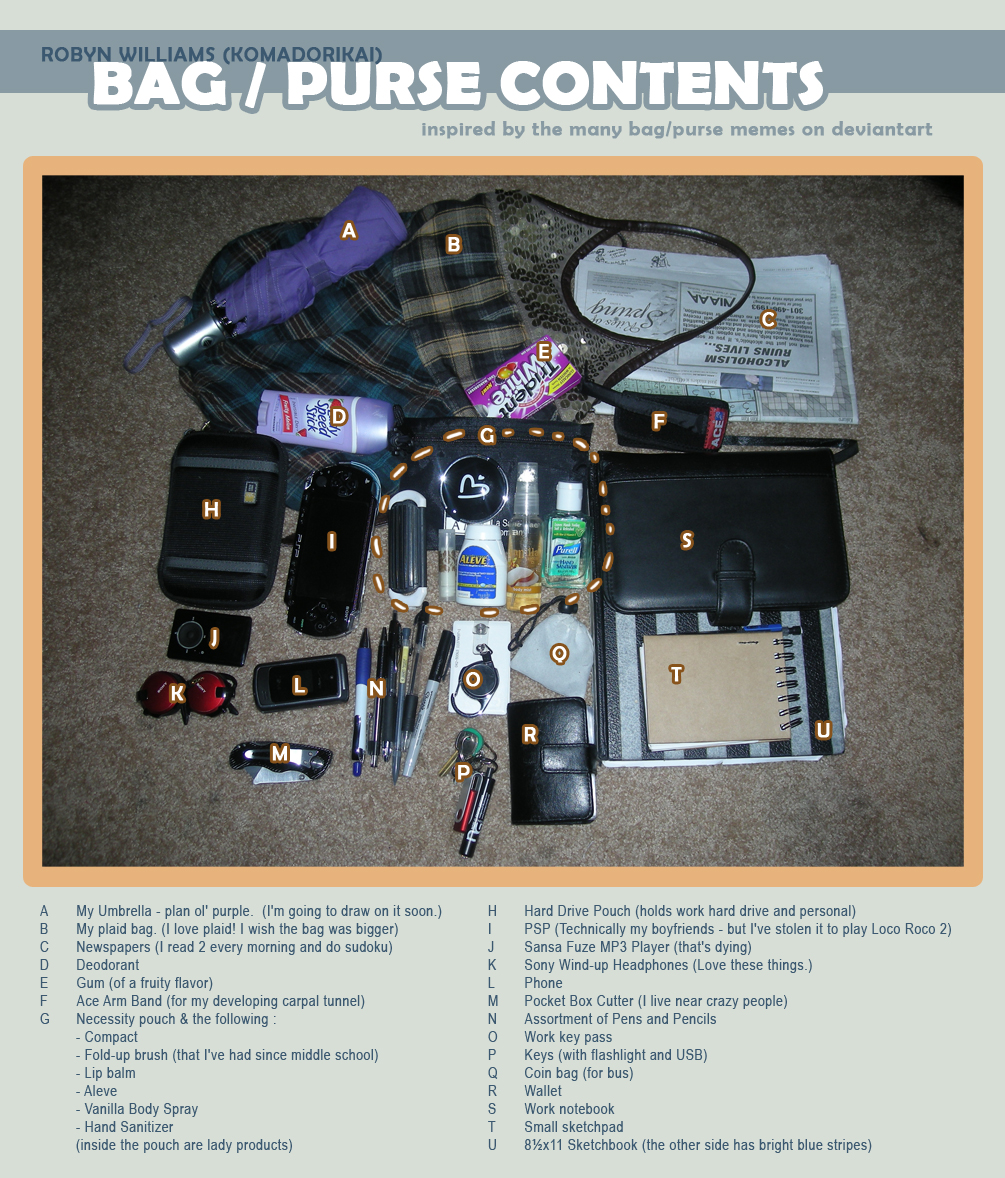 Watch
I've seen a bunch of bag / purse meme floating around.
I saw ~
milkbun
's yesterday and decided it was about time to join in. You can find her blank meme here :
[link]
I tend to flip flop back and forth between 3 bags. This one, a simple brown bag (more professional), and a kermit one.
Enjoy.
I honestly have no idea how I fit everything in this bag.

those earphones are cool! i hate untangling mine
Reply

They are really awesome earphones. The one ear finally gave out on me - I need to get a new pair.
Reply

Awesome, I'm not the only person who carries around their Hard Drive.
Reply

I have to. My job gave me a hard drive for work related files. But I don't carry my personal one around if I go to work cause I can't bring outside electronics into the building (including my phone). Crazy-ness.
Reply