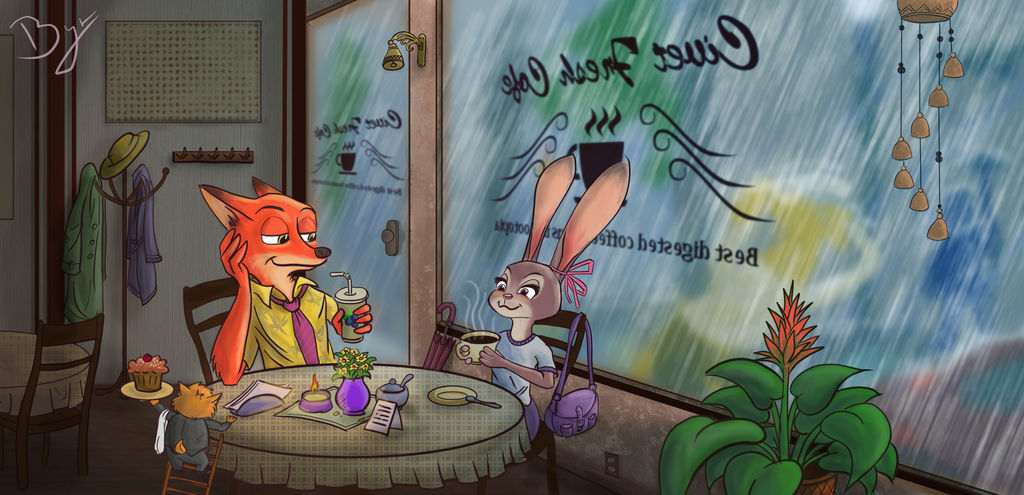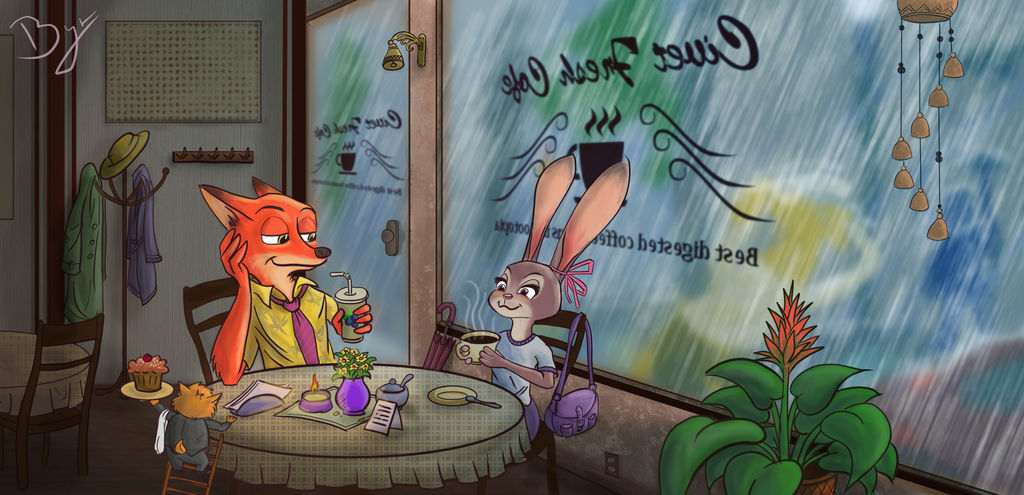 Watch
I watched Zootopia last week (it was released in Poland Febuary 19 ) and it was superb! Great movie with tons of humor and amazing characters. Wanna watch it again (and again). I love chemistry between Judy and Nick, even if you consider it only as platonic friendship (but I ship them a little). I draw Judy with ribbon, without any particular reason, I just think she would look nice with one.
credits: I used coffee icon from game-icons.net/
Please don't repost my art without permission on other sites.
Link to tumblr:
byrpheros.tumblr.com/post/1400…

Reply

Reply

Reply

I hope you do more Zootopia art of them together!
Reply

This is highly likely

Reply

I need to know, are you open to suggestions?
Reply

Sure

Reply

One of them at the Mystic Springs Oasis (AKA the Naturalist Club as Yax calls it) where they try to relax after a hardweek/month at work where Nick tries to make up for what happened last time he got her there.
The second is where Judy takes Nick to her home in Bunny-Burrow to introduce him to her family (her parents and siblings) and help him to understand what life was like there before she moved to Zootopia with him helping with her family's farming busines as well as introducing him to Gideon's bakery where he would have his eyes on the blueberry sweets/treats.
What do you think of those?
Reply

Lovely setting. Superb job.

Reply

Reply

She does look nice with the ribbon. And I love how the waiter's climbing a ladder to serve them.

Reply