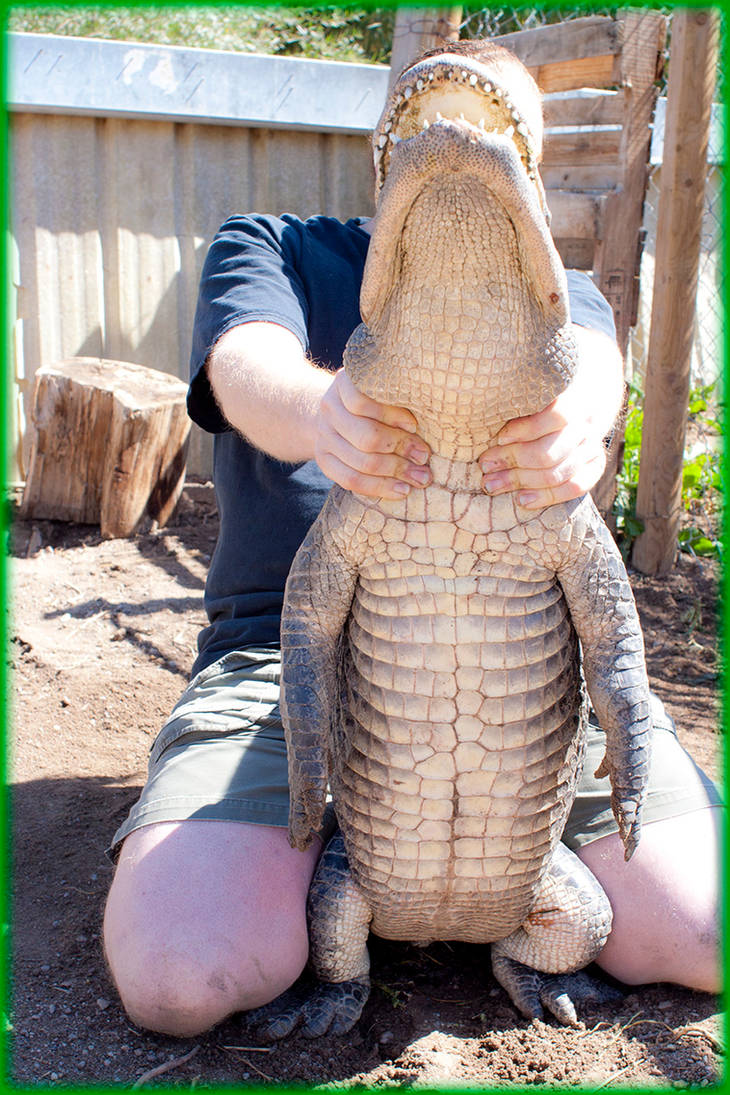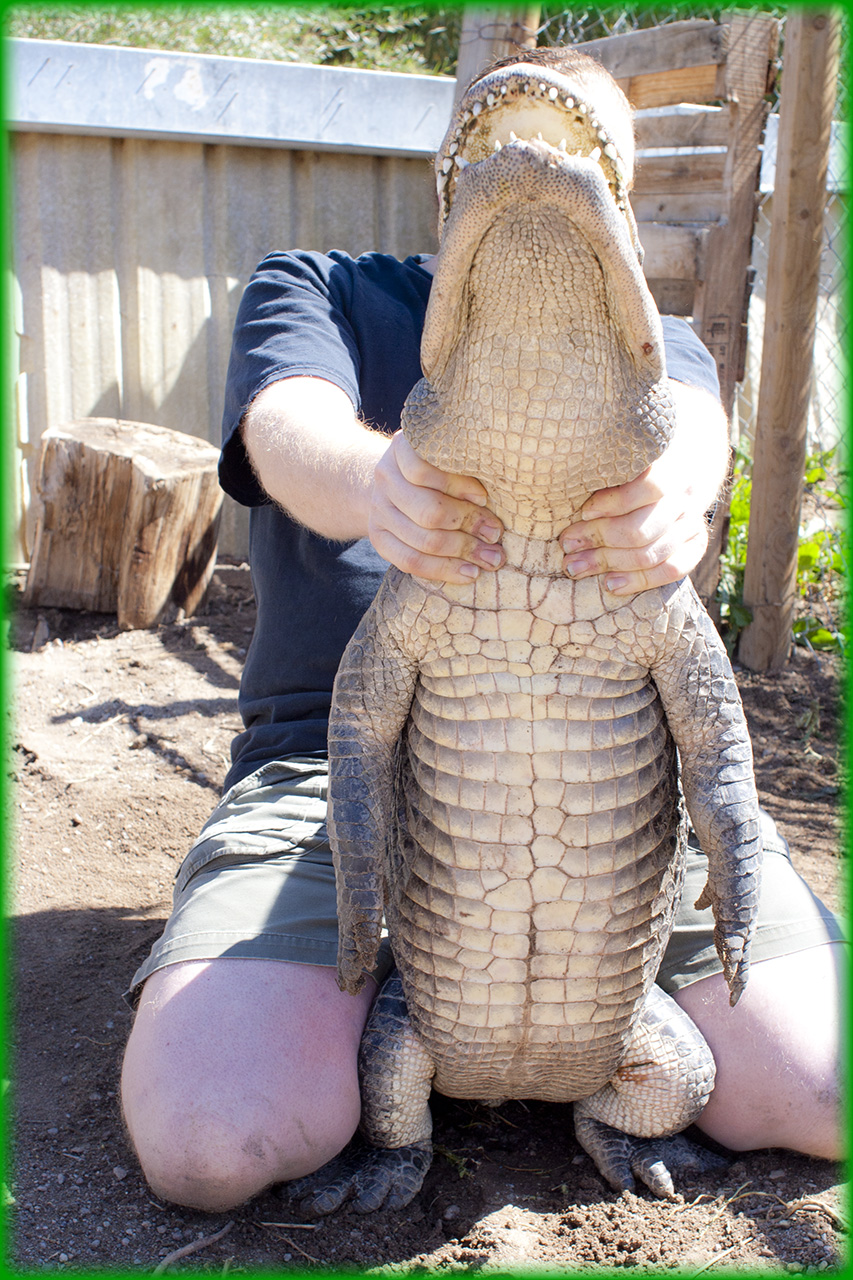 Watch
This is a color corrected, uncropped, unretouched image shot at Colorado Gators coloradogators.com park in the Alamosa Valley, Colorado.This park is the only place in the world where you can pay to take an alligator "wrestling" class, and no mouths are taped - unless you want to pick up and hold the ones that weigh 50+ pounds. You can grapple with a 300+ pound 10+ foot long gator, using nothing but a rope - and no restraint on the gator's mouth.
This photo was taken by a friend, I am holding that dazed and confused critter in my hands. Alligators get very calm once caught. Why have you never heard of crocodile wrestling? Simple - alligators have a natural fear of people, and once caught, basically go limp. Crocodiles will challenge you to the death, especially on their turf. Alligators do not have teeth in the back corner of their mouth, so it's possible on the larger ones to get a single finger in the groove and lift up their head to form this classic pose. This 60 +/- pound alligator has a small enough head for me to easily grip without using that technique. You'll also note, there is no tape on his mouth, which if present, would protect me from potential serious injury. Ah, adrenaline

The little wounds on the alligator you see, are from his/her fights with pen-mates. They nip at each other to assert dominance, but mostly because they like their space apart.