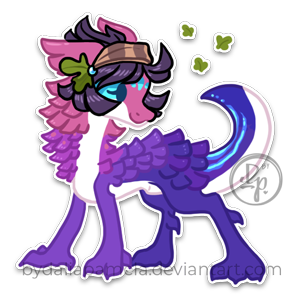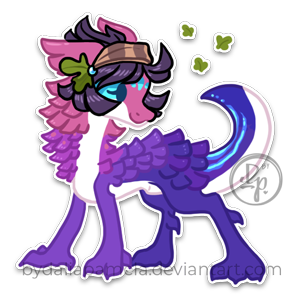 Watch
For
Kannarith
I was looking through your adopts, and I saw this baby of ours... and realized I NEVER draw her! OMFG! I had to change that. So, this is for you... and me, a little. XD I hope you like it, darling.

Keepers are a closed species belonging to
Lukia26
EDIT: Her name will be Berie, as suggested by Kannarith
-----------------------
Support Me on Ko-fi

Haha, well I never got past sketching phase with her either. xD
She is a beaut, we should do more with her.
It's gorgeous. Thank you for this lovely surprise, dear~!

Reply

We should, darling! Starting with a name... I was thinking of something around "Berry", "Blueberry"... something like that. Any suggestions?
My pleasure, dear.

Reply

Hmm, how about "Berie" then? It's berry in old English. Just so the name is a little different.
Reply

I love it! Berie it is. XD
Reply

Sounds good! I need to try to draw her now as well! (Ouf, I hate line art though! x3 ).
Reply

jajajajajaj I know, love. Well... start just by sketching, if that makes you feel more comfortable to start.
Btw, we should come out with a story for her. Any ideas? Special traits?
Reply

I do. Most of what I make are sketches because I never rarely get pasted the lineart stage. x3
I try though.
Hmm, that's a hard one. I can see so many possibilities for her. I'm liking the idea of her maybe being an adventurous mountain climber though, or perhaps a caver. What about you?
Reply

Yeah. Same with me and backgrounds. That's why I can't really do more. I'm too lazy for them. XD
Ummm... the caver idea is interesting. Also, because I the original name was Neon Pond, and it gives me the idea that she glows in the dark. So, she might be luminiscent in the dark. What do you think? XD
Reply
(1 Reply)