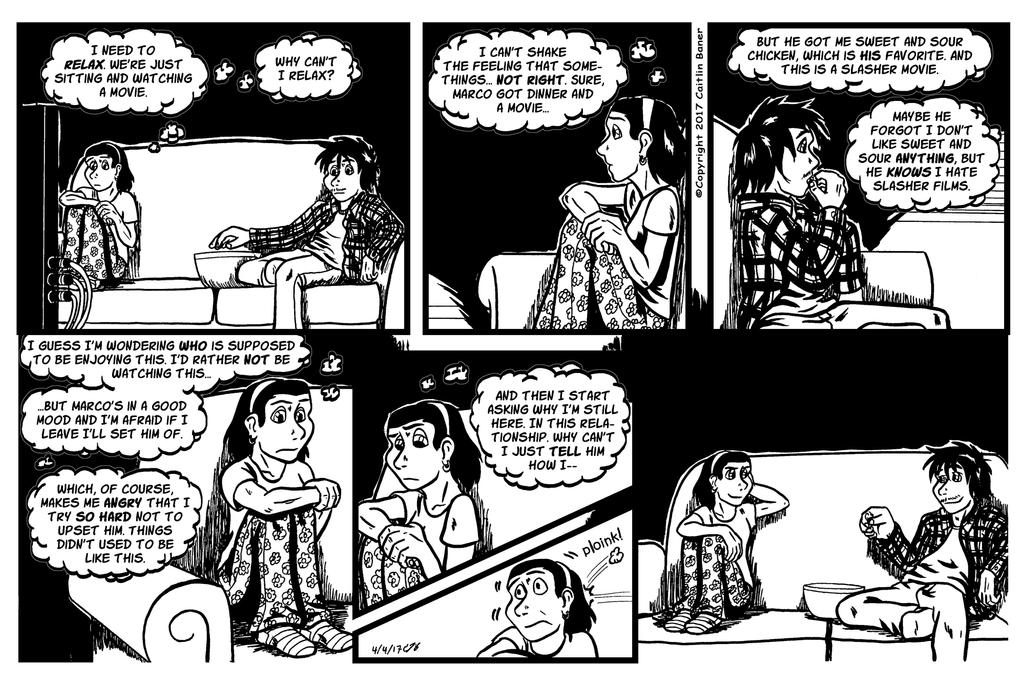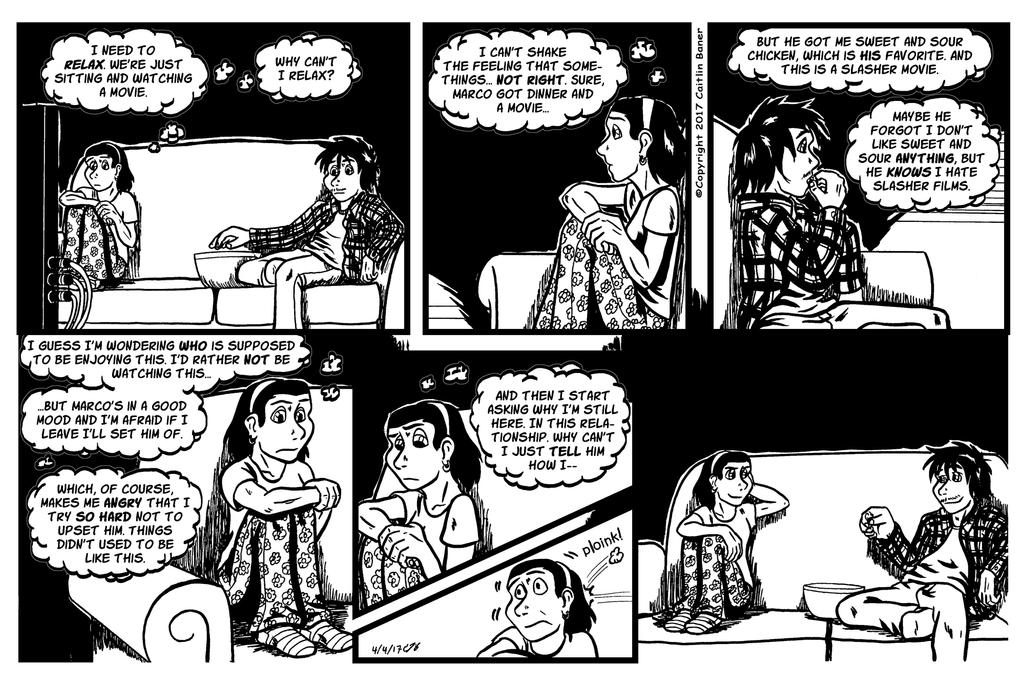 Watch
That background caused me no end of trouble. I originally inked out the entire background (walls, pictures, etc) then realized since they're watching a movie at night it needs to be dark. Ink is tough because I don't do gray scales, so it's hard to indicate various layers of shading. I ultimately decided to just ink the entire background in black to indicate darkness, and while I think that was the right call for the medium I'm using and the scene the character are in I wasted a lot of tiem drawing out backgrounds then inking over them. I've never had any formal art training so moments like this tend to confound me. >_<
There is a small chance there will not be an IJWH comic next weekend, however I'm hopeful I can get it done. I'll keep everyone posted.
"I Just Work Here" Copyright 2017 Caitlin Baner, all rights reserved. The IJWH website: www.ijustworkherecomics.com/
VOTE FOR IJWH ON TOPWEBCOMICS! topwebcomics.com/vote/19034/de…
Connect with IJWH on Facebook:
www.facebook.com/pages/I-Just-…
Subscribe to the IJWH RSS Feed: www.ijustworkherecomics.com/ij…
Connect with IJWH on DeviantArt:
byakurai1313.deviantart.com/
Connect with IJWH on Twitter:
twitter.com/FraudPhantom

Love the balance of the suspense in the story, and the dark atmosphere.
Reply

LOL thank you! This was a tough page to draw. Very cute but not cute.
Reply

I don't like the white outlines being around everything here. I woulda just did it for the black hair.
Reply

I played with that in Photoshop but it looked weird to me. I'm going to have to keep experimenting. >_<
Reply

Wow, this is unnerving! Yeah, figuring out stuff like dark backgrounds is tricky. You will work it out, in time.
Reply