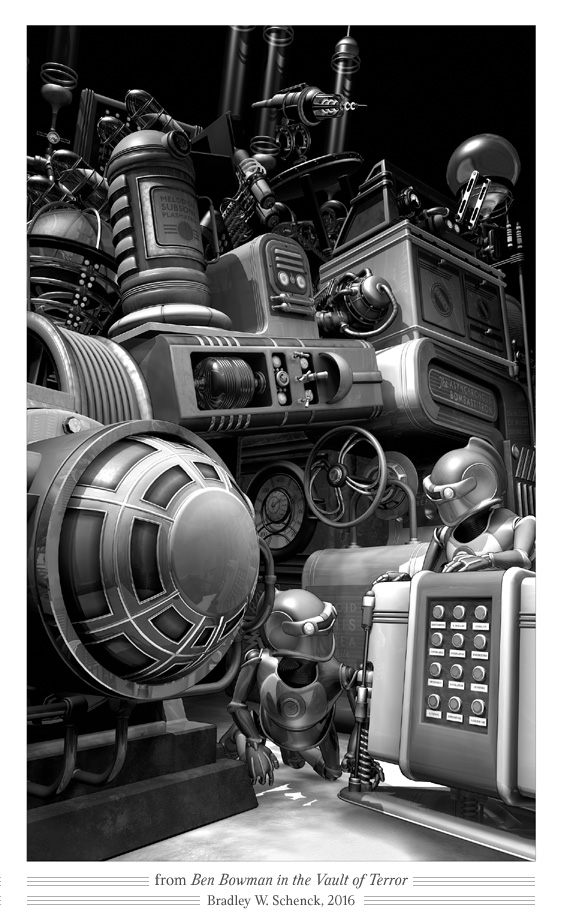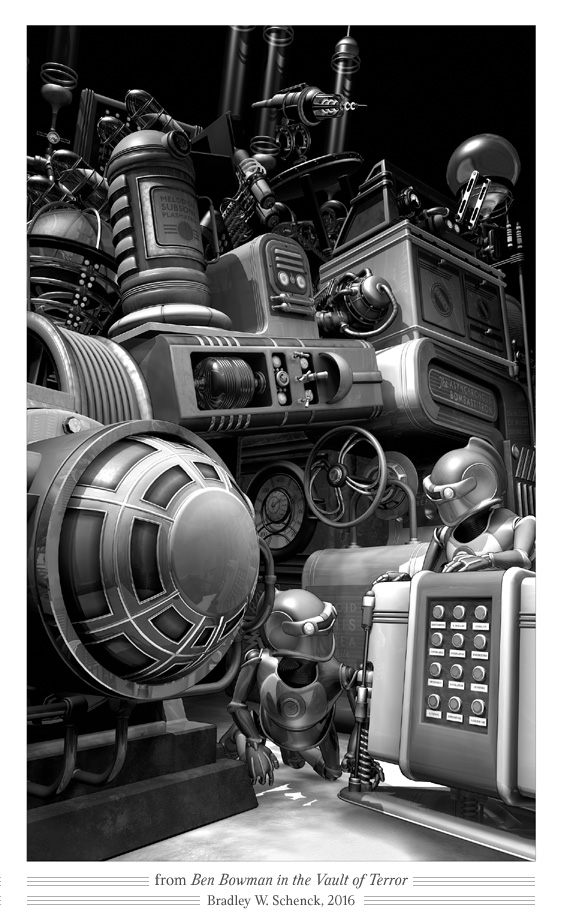 Watch
Here's the illustration for today's update to
Ben Bowman in the Vault of Terror
, at
Thrilling Tales of the Downright Unusual
.
I did this last year, though it's only been posted there today. It's one of my favorite illustrations for that serial. I had to build a whole pile of strange devices (including the Asynchronous Bombastitron, which I shared here back then) for two pictures, of which this is the first.
Ben Bowman in the Vault of Terror
is the fifth story in the Retropolis Registry of Patents series, which will conclude in print either late this year or early in 2018.