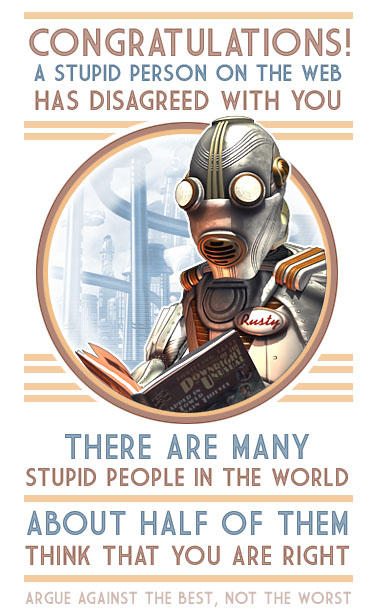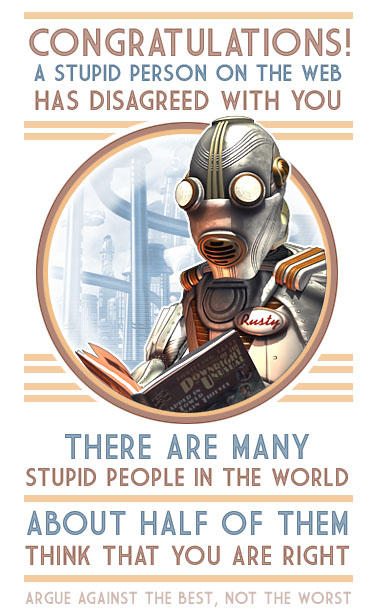 Watch
From a series of memes I published at my blog:
www.webomator.com/2017/01/17/t…
We all delight in seeing foolish statements by foolish people when those people hold the opposite side in an argument. So we repost and retweet and spread this evidence that our opponents are idiots.
But idiots are everywhere. They're available in any flavor. For every stupid person who disagrees with you, there will be at least one stupid person who thinks you're right.
So pointing out the stupidity of these people is pretty meaningless, isn't it? It's just one of those things that makes the folks inside your echo chamber feel superior.
Yeah, that's an attractive thought. You feel good because someone else is stupid.
It's also pretty easy to mock the stupidity of others. It's far more difficult to address the arguments of people who are smart.
If you're convinced that only stupid people disagree with you, there's a pretty good chance that you are not one of the smart ones.