Here at deviantART, we have the group system, which is a fantastic way for like minded deviant's to gather create and inspire other people, through art and some very cool projects.
in terms of running your project the group system is one of many tools DeviantART provides us with to give like minded deviants a place to go. So here are some tips and tricks, and some do's and don'ts to give you and your project some help along the way.
If you don't know what i am talking about check out the Group 101 tutorial.
Group 101Welcome to DeviantART
This tutorial is about the group system here on DeviantART, the group system is awesome for creating, collaborating and more importantly inspiration.
To start making group's go to the group page on deviantART. It is the icon with the little house in the front of it. click on the group icon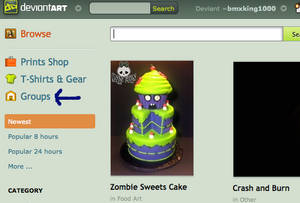 once you click on the group icon you get to this page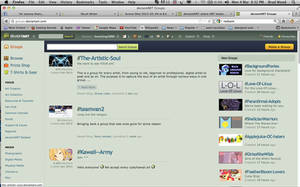 to create a group click on the make a group button


Once your done that it will ask you to name your group you will have to wait a few minuets as the clog's turnover in deviantARTland you should receive a message in your messages saying that your group has been accepted.
now to start using your group :woot:. (remember that like user names if a group has the same name you will not be allowed to use that name)
you can find your group in the drop down bar this will be



Make sure your back room is organized ( you can see how in the back room we have 3 forums in this picture each with there own specific heading, so that way if you are looking for something it can be found easy.)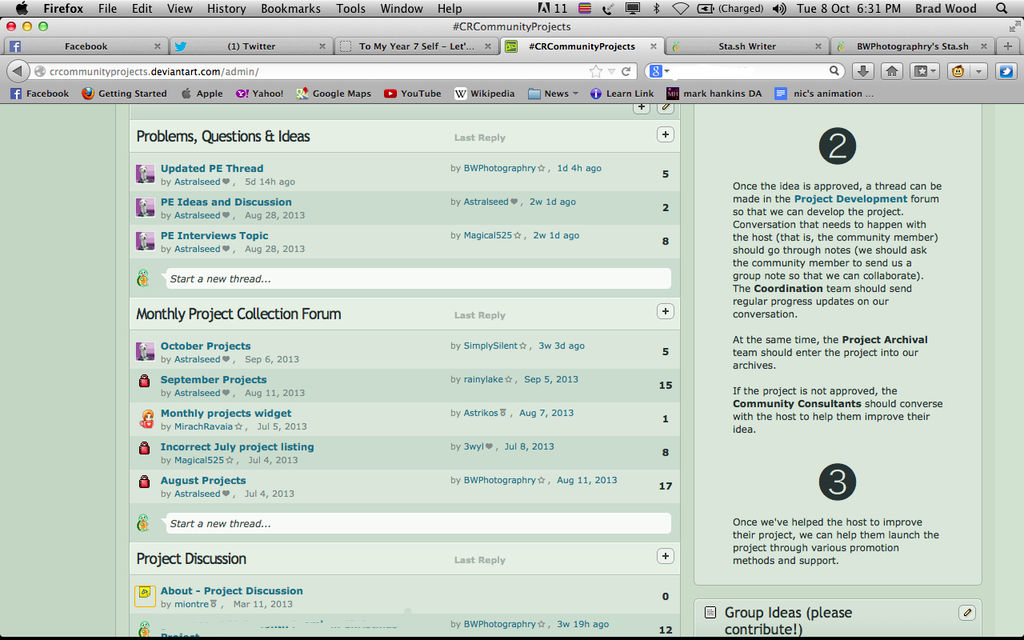 make sure you know the point in which you originally made the group for in the first place. At
CRCommunityProjects
we have our mission statement in a custom box (if you don't have a super group then make it a sticky in one of the forums)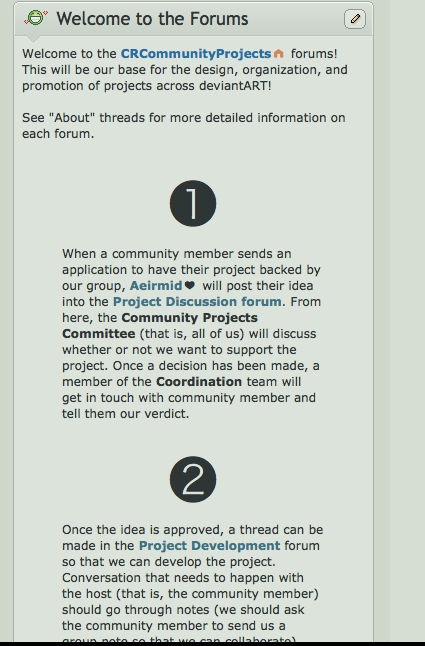 Last but not least make sure that you settings for you group are set up correctly gallery settings, admins permissions who can do what in the group are all a part of getting your group ready to start you project.
Need more help with groups?




Project Educate: Group FeatureThere are a lot of groups related to deviantART. Some focus on the subcategories of the gallery "deviantART related" while others are related in a wider sense.
Below you can find a mix of different groups that might be for your interest.
But of course you can still find more groups when browsing :devgroups:.


Official Groups
These are groups you should put on your watch list as they provide you with lots of useful information and always share the latest news with you!
:iconhq:
This is the Official Home for the staff of deviantART.com. Expect updates and announcements regarding deviantART to be released from here!
:iconcommunityrelations:
The CR Team acts as a window of information for the community on how to utilize deviantART in a way that will empower and enable themselves as respected and successful artists.
:iconcommunityops:
Welcome to the Community Operations Group. The aim of this group is to provided a centralised locat

Getting the Most out of dA: GroupsGroups are a platform on deviantART which allow you to share your art - what it is primarily used for. Immediately, once your art is accepted into the Gallery, your art is sent to the message centres of many members of that particular group, gaining you instant and wider exposure. However, to really enhance your deviantART experience, and to get the most out of deviantART, :devgroups: shouldn't, and aren't, simply used for that.
There are many roles you can play within a group. By taking up a role, you immediately get more out of deviantART than if you had not done so.
Let's start with being a...
Member
Not only do you get the chance to submit your art to the group, as a Member, you also

the many happenings within the group too. This means you can read about the immediate happenings as soon as they are launched through the group, such as contests, projects and more in between. As a member, seizing the

Project Educate: Handling Group SubmissionsHandling Gallery and Favourites Submissions in Your Group
Are you a part of a deviantART group whose Gallery and Favourites are messy or seem to be unorganized? This isn't an uncommon problem. There are many groups on dA that do not have a solid structure or even criteria for submissions to the Gallery and Favourites. The goal of this article is to help address this problem and inform you of a few methods to fix it!
How Can I Be Sure?
Here's a simple check list to help you determine if a group has a messy Gallery or Favorites:
Clarity - Are the names of the folders clear as to what they should contain? Are there descriptions of the folders anywhere?
Order - Are the folders ordered in a logical manner, or are they just randomly jumbled together in the same place?
Sub-folders - Do the sub-folders contained in a folder seem to be branches related to the main folder? The apples shouldn't fall far from the tree.


Privileges - Are the Members of