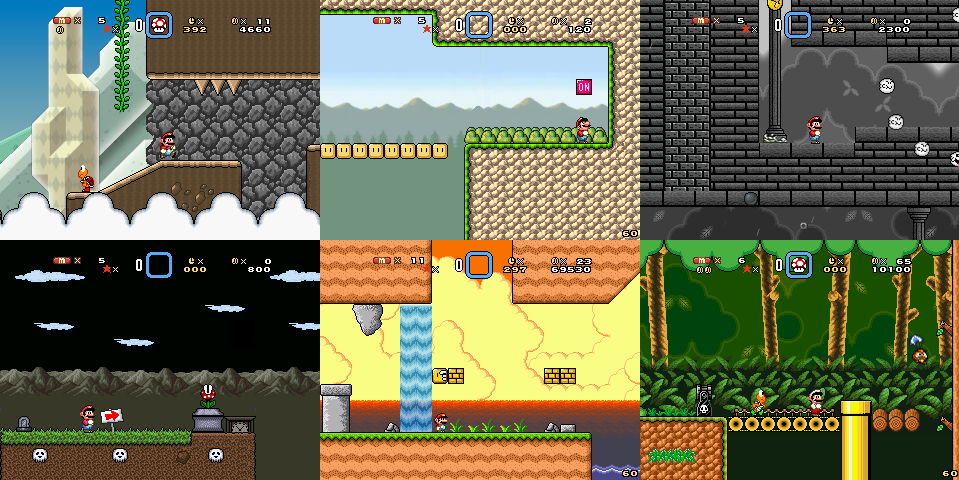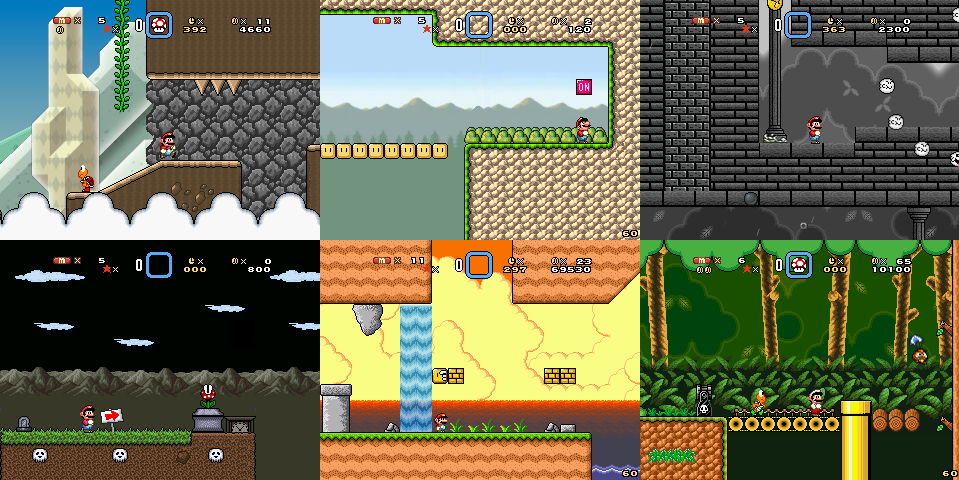 Here is a quick update on Super Mario Bros Doomsday. Let's dive into some of the new levels and features added.

(Going across)
1) A Mountainous/Sky level. The background features NSMBU graphics.
2) The addition of the On/Off block from Super Mario World now makes an appearance.
3) The outside of a ghost house. It looks like you'll have to come up with a way to get that Dragon Coin.
4) A minigame taking place in some sort of Graveyard.
5) A paradise-like level with a sunset background. Featured in World 6.
6) Finally, a forest level part of World 5.