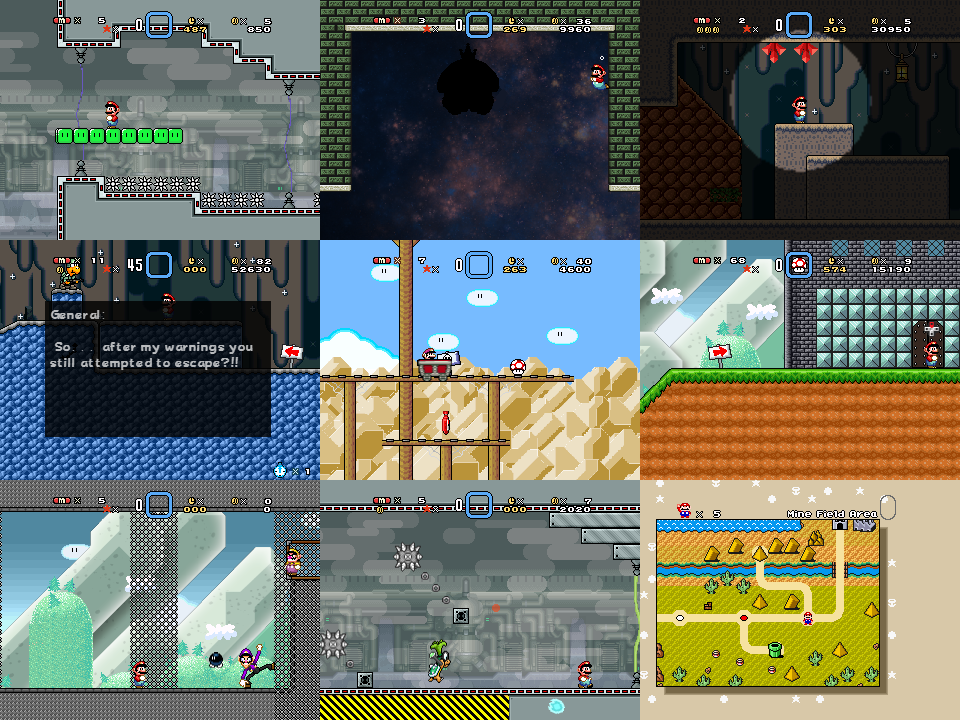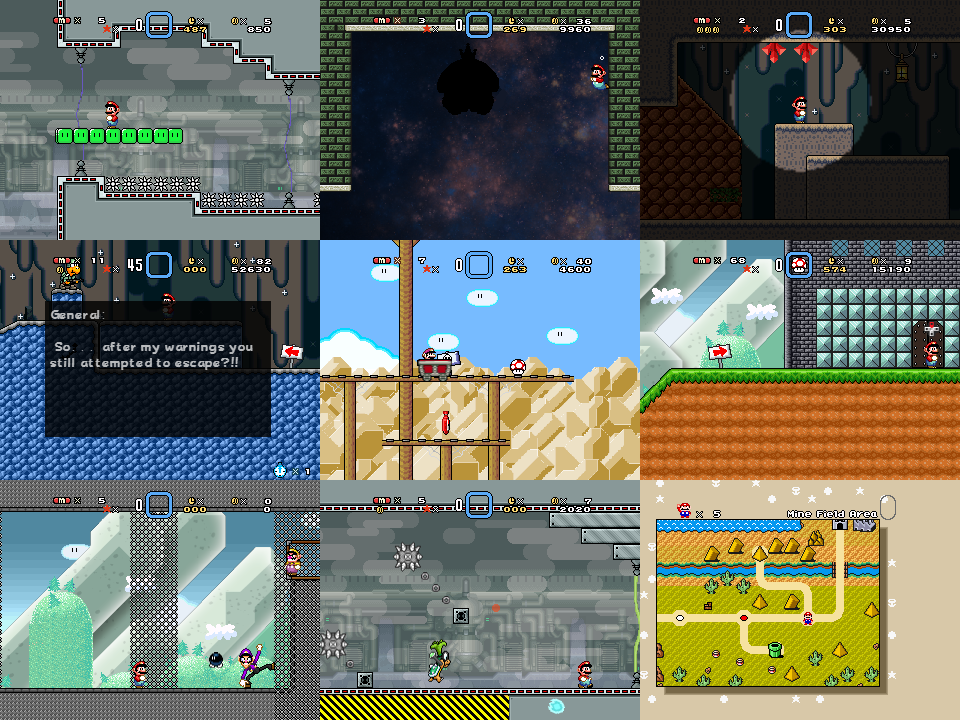 The progress of this game is still really slow. Here are some more screenshots:

(Going across)
1) A factory level with a block train and voltage obstacles. Watch out.
2) Who is Mario fighting (In the game, the silhouette is gone)?!
3) A new kind of cave level. This time, it's a mine.
4) General of the Koopa Underground ready to stop Mario.
5) Minecart levels where you collect mushrooms to speed up.
6) A fortress in World 7.
7) Battle against the Wario brothers.
8) A boss battle against Iggy Koopa in a factory level.
9) Last but not least, a new world. Welcome to the Desert World.