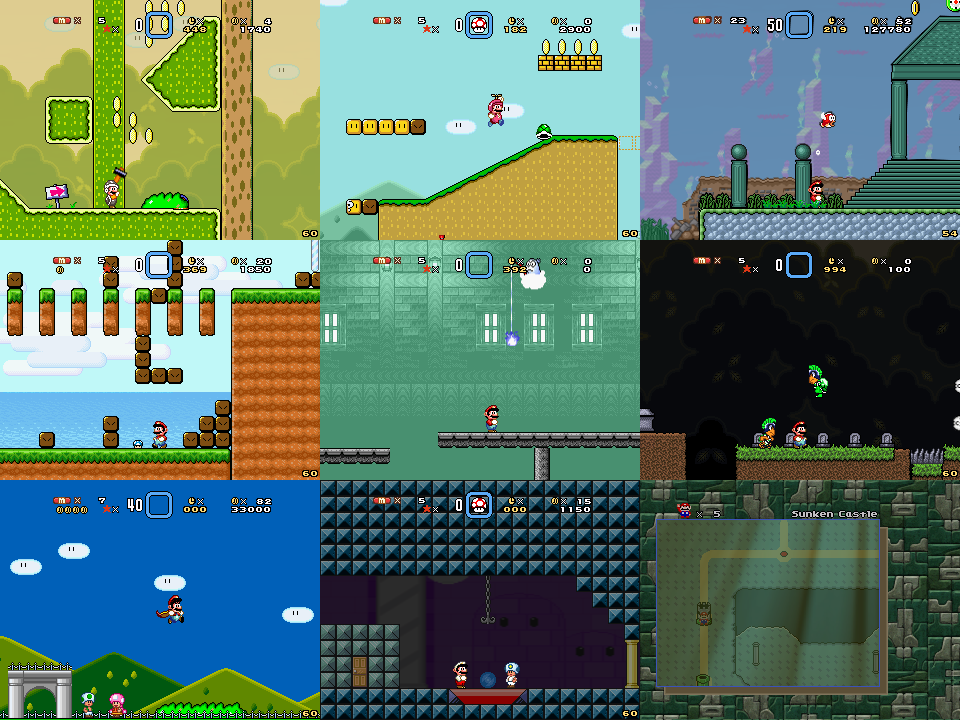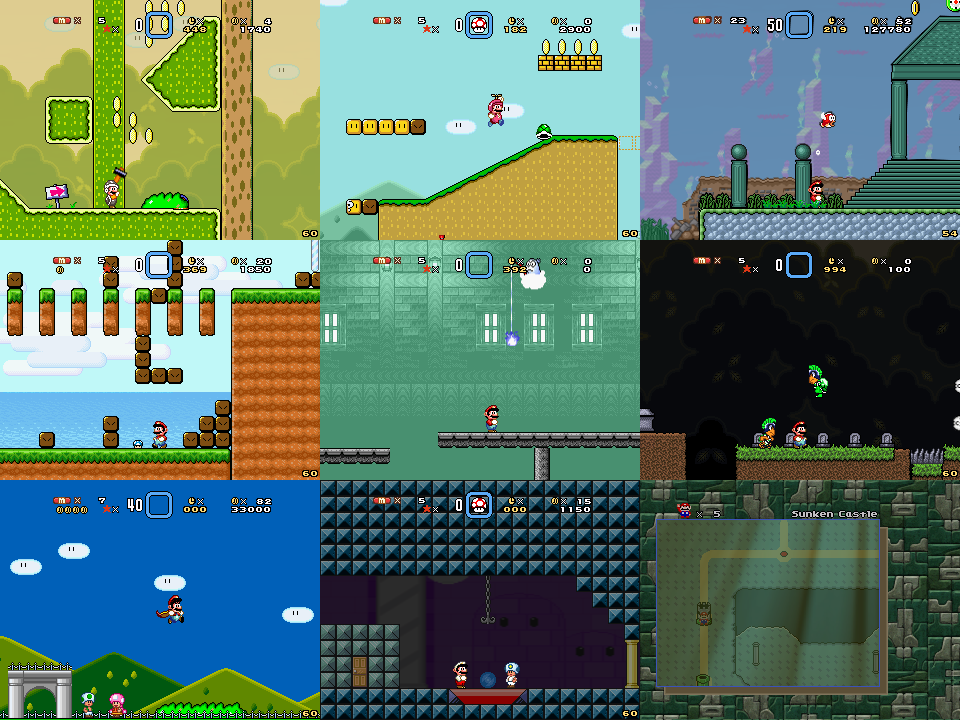 Super Mario Bros Doomsday has had a short delay, but I'm continuing the project where I left off. Here are some of the new screenshots for this month.

(Going across)
1) Hammer Mario hammering it through the forest. Literally.
2) Mario has a new powerup. It's the propeller suit from New Super Mario Bros Wii.
3) Seems Mario has found an underwater city. Could it be the lost city of Atlantis?
4) Yet another new powerup. It's the mini mushroom from New Super Mario Bros DS.
5) A ghost house level with a fish n boo!
6) Somewhere dark and unknown. Could those things cornering Mario be "Mayan" Koopas?
7) The toad sprites have been updated.
8) A mysterious toad with a crystal orb in a dark room.
9) A nice cavern effect for World 3's Map Overworld. A nice touch!