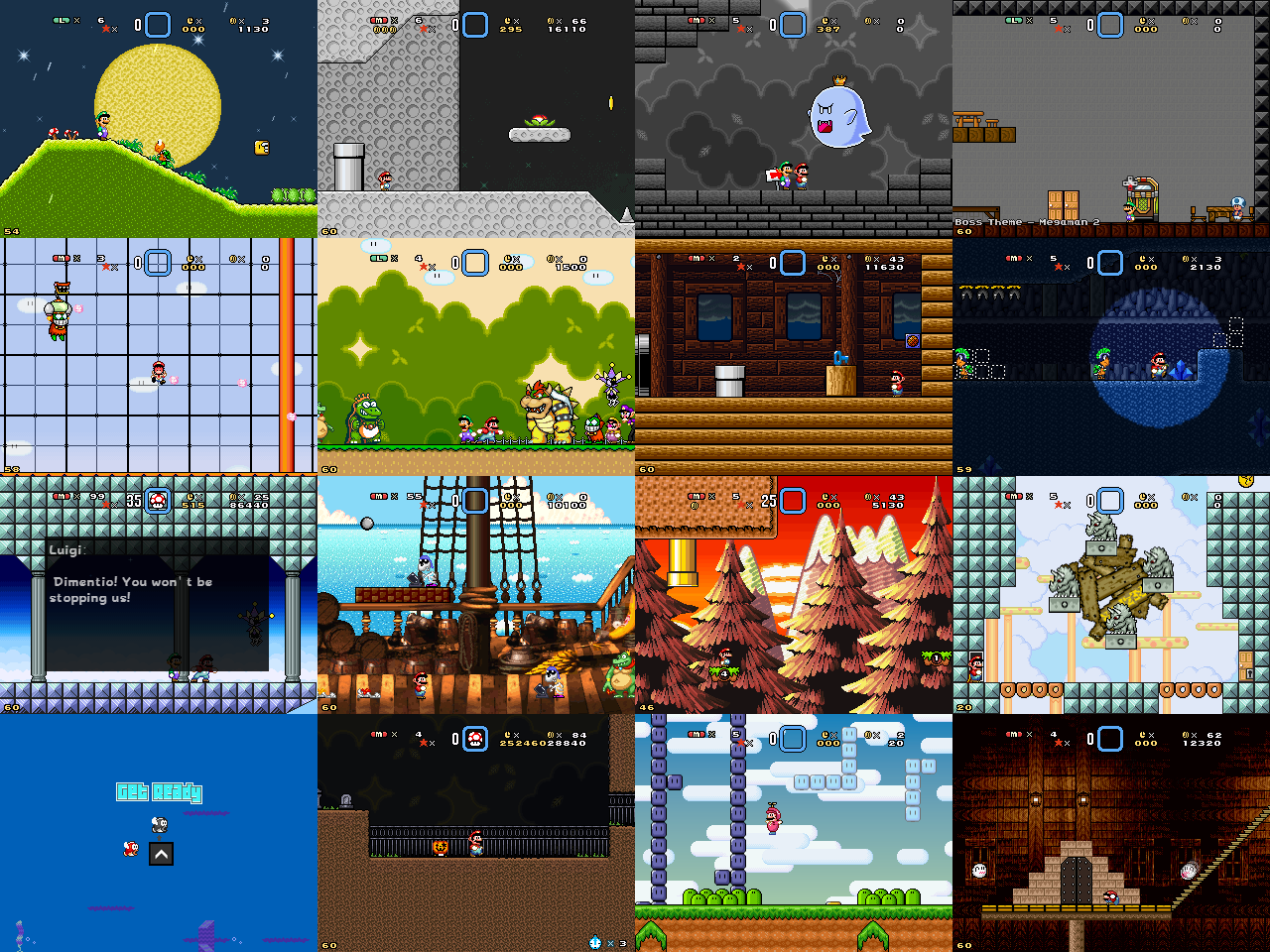 Well. This is it. After 5 years of development, the project is coming to a close. These are the final screenshots of my fangame, Super Mario Bros Doomsday. Enjoy.

(Going across)
1) Luigi is now a playable character. Also, a level with a bright full moon.
2) Mario found himself on the moon. How did he do that?
3) The Mario brothers confront King Boo.
4) A junebox has been added to Toad Town. It appears a track from Megaman 2 is playing.
5) Fawful and his deadly headgear. A Touhou styled boss battle.
6) An older cutscene with added sprites to Mario and Luigi.
7) A mysterious blue key. Perhaps that message block explains what it does?
8) More Mayan Koopas. This time, they're in a cave.
9) Confrontation with Dimentio. A fight is about to go down!
10) King K Rool with a hoard of pirate dry bones?!!
11) A room with an autumn forest aesthetic.
12) Reznor now makes a cameo.
13) Flappy Bird but this time you play as a cheep cheep.
14) Pumpkin goomba in a graveyard level.
15) Propeller Mario flying onto some colored blocks.
16) And finally a creepy ghost house level.

I'll soon provide a link here to download the full game.