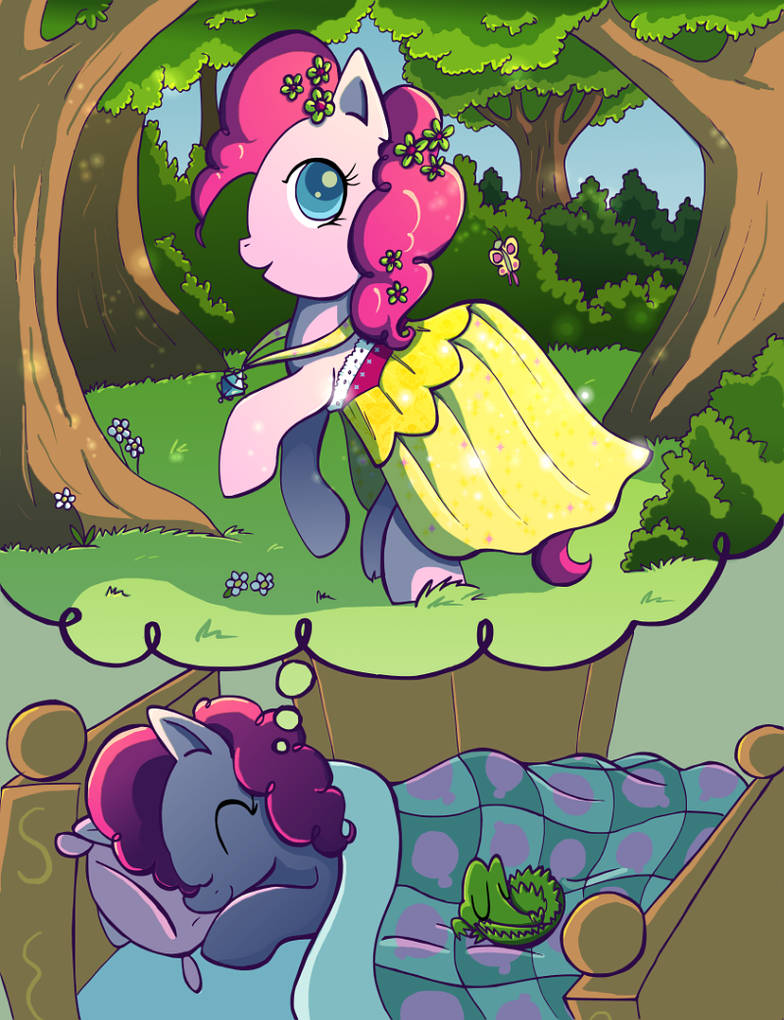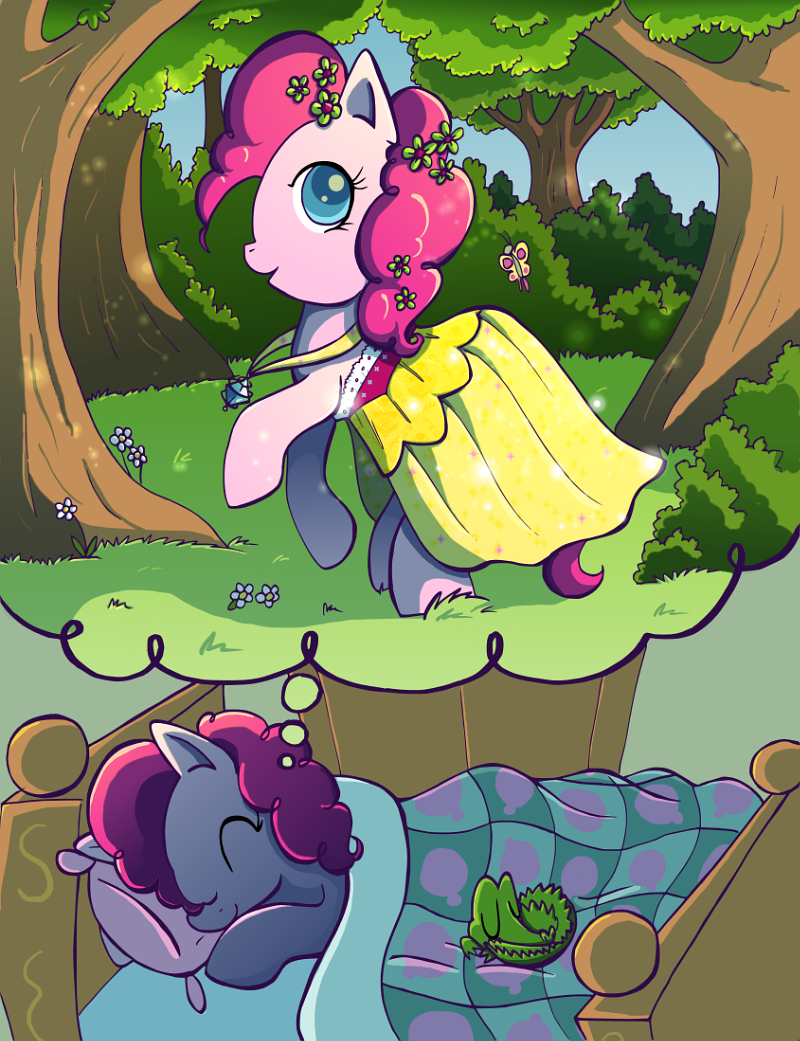 Watch
commissioned by the lovely <a wytiwyg="1" href="
calypsotea.tumblr.com/
>Calypso Tea as a Christmas present for a friend.
This was a lot of fun to draw and I'm really happy with it

All it needs now is Wander
Reply

I am the person who the picture s commissioned for! I truly love it! It is for a character that was created by the commissioner and our friends created- her name is Royal Fanfare-Darklight, and she is Pinkie pic's character in the game! She has a character sheet and everything! Thank you so so much!!!
Reply

*First look: Oh, cute!
*Notices sleeping Gummy: SO ADORABLE!
You're very talented.

Reply

She dreams about wearing a pretty dress? If that's the case then she could always just go to Rarity and ask for one.
Reply

It's more like she's dreaming about going on a fantasy adventure. The person who commissioned it intended it as a gift for their D&D Headmaster (or whatever the term is?).
Reply